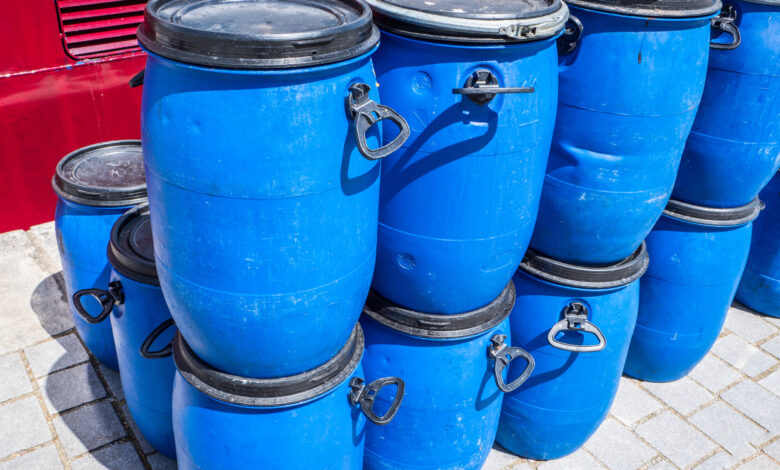 Home Improvement
How Do I Safely and Securely Store and Transport Hazardous Materials?
When it comes to the transport of hazardous materials, everyone wants to be extra careful. A small ounce of carelessness can lead to a messy or terrible accident. Whether it's hazardous chemicals, materials, or liquids; there's a way to safely and securely store and transport these items.
Hazardous materials can be anything that would cause harm to people if mishandled or improperly stored. These can pose several risks if common sense and caution aren't used when transporting or storing at home or in the workplace. The best practices are the ones that offer the most safety and the least amount of risk when handling any kind of hazardous material.
Interested in learning about how to safely and securely transport hazardous material? Continue reading our tips that will be a great guide on the best practices to do so. Here's how you should go about safely storing and transporting any hazardous materials you might need to be around at home or work.
Knowing the Hazards
While there is no centralized list of hazardous materials, since there are always new ones being discovered, you can know the hazards. Different types of industries will have different hazards depending on what they are working with. Not following safety practices or protocols can result in someone getting hurt, or worse.
The main hazards you should be able to identify include fires, contamination, spills, chemical reactions, explosions, and toxic exposure. Some of these may or may not happen simultaneously if an accident occurs, but they all can be avoided.
Labeling and Closures
Most hazardous material will have a label on their packaging or storage unit, as well as be tightly closed and secure. Hazardous waste should always be labeled as such.
This is to prevent it from getting mixed up with anything else or being lost because of other work being done nearby. This is helpful for those who work with chemicals like pesticides, where pesticide safety training emphasizes keeping things labeled and organized.
Anything hazardous should never be left out in the open to prevent a spill or exposure to anyone. Putting waste or reactive chemicals in a closed unit is common sense and preventative. This is very helpful when moving or securing hazardous liquids that can cause a myriad of problems if mishandled.
Being Organized With Hazardous Materials
Along with labeling and securing materials, organizing them is an important practice. Centralizing waste or bundling materials together in one place is key for maintaining hazardous materials in a secure place, while also minimizing the potential for additional accidents in other areas. This also helps when getting rid of waste, since everything is together you won't have to search around for additional areas for waste.
Another part of this for businesses would be giving only the most necessary personnel access to hazardous materials. Not everyone needs to be around hazardous material as it can increase the potential risk of accidents happening from non-key personnel.
Safe and Secure Handling
With these best practices and tips in mind, you can have a better understanding of how to work with and secure hazardous materials. A little common sense and caution can go a long way in preventing things from going awry, as well as keeping yourself and everyone around you safe.
Discover more articles about business and health on our website.