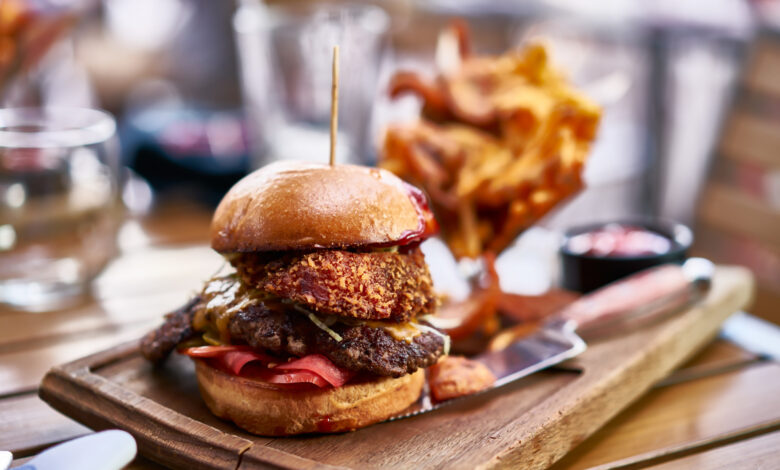 Lifestyle
Hamburger Restaurants: How To Find the Best One
On average, Americans eat around 60 burgers a year, which shows how much we love them.
Going for hamburgers is a great way to spend time with loved ones and catch up on our favorite meal. But not all burgers are created equal, so we've taken the time to find the top eateries across the nation. Maybe that's what brought you here; you're craving a burger and are looking for the top spots.
Sounds like you? No worries; you've come to the right place. Here's how to find the best hamburger restaurants near you.
Bless Your Heart Burgers
The beauty of Bless Your Heart Burgers is they serve all types of burgers, depending on your preference. This Portland eatery is famous for its smash burgers drenched in cheese and topped with a sumptuous sesame bun. And you mustn't forget the pickles and the famous Duke's mayonnaise.
The Company Burger
Burger-lovers in New Orleans should Google "hamburger restaurant near me" and pop into The Company Burger. This joint is renowned for its humble burger options, which include thin patties, red onions, and bread-and-butter pickles. But if you want to elevate the dish, feel free to add your favorite toppings.
Grill Marks
Based in Greenville, South Carolina, Grill Marks' popular burgers are made from chopped Angus, rather than minced beef. This means the flavor is richer and meatier, perfect for die-hard beef fans. Also, if you're tired of traditional hamburger recipes, check out their Hot Mess, which includes a hot dog in two patties.
Brooks' Sandwich House
Since 1973, Brooks' Sandwich Househase has been famous for its top-tier hamburger meat. Each patty has been perfectly charred to produce that smokey, delicious flavor. And the dish wouldn't be complete without adding chili for a twist.
Wally & Buck
Located in Missoula, Wally & Buck is the go-to hamburger restaurant for their delicious burgers. This establishment is also adored for its hamburger buns, which are brioche. And, if you want a break from meat, check out the vegan patty.
Grub's Drive-In
Since the '60s, Grub's Drive-In has kept patrons well-fed, thanks to their delicious hamburger recipe. One of their most popular options is the "Shamrock", which is made from two patties, pickles, and onions. You should also get the full experience by chowing down in their famous red booths.
Duke's Grocery
Based in Washington D.C, Duke's Grocery crafts the perfect dish, from the patty to the hamburger bun. When you're there, try "The Proper Burger", which comes with Gouda, pickles, and garlic aioli. Or, if you're feeling fancy, complete the dish with chicken liver pâté.
Check Out These Hamburger Restaurants Today
Now, you have a list of hamburger restaurants to try out wherever you are in the country.
There are hundreds of great joints to check out, whether you're dining at Grub's Drive-In or Grill Marks. You should also carve out time for famous spots like Wally & Buck and Brooks' Sandwich House for the ultimate grub. Happy eating!
Found this post helpful? Then, browse the rest of our site for more tips and tricks.