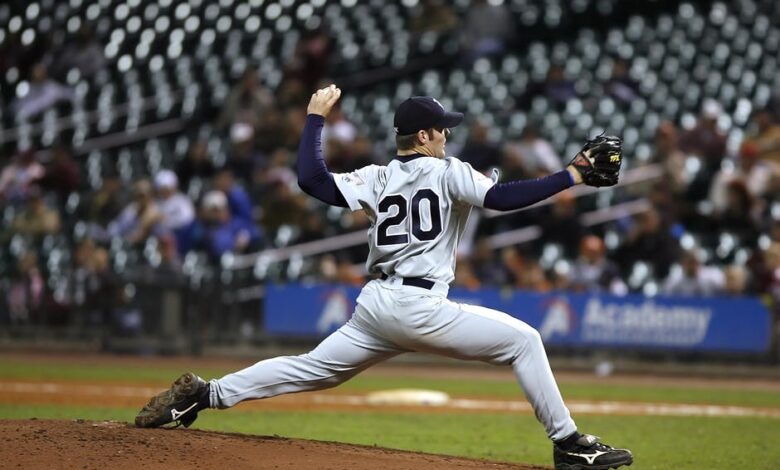 Sports
Greatest Baseball Players: Top 10 Legends of the Sport
American football, including both the NFL and college football, is the most popular sport in the US today. More than 16 million people are watching NFL games on a regular basis.
But football wasn't always on top. Look back a few years, and you'll remember that baseball was America's pastime. Today, baseball is still very popular in the US, averaging around 7 million viewers per game.
Over the past 150 years, the MLB has produced some of the greatest legends in the history of American sport. The greatest baseball players to ever grace the diamond have left a lasting legacy in the hearts of millions.
So who are these icons, and why was their time on the field so special? Keep reading below to find out.
1. Jackie Robinson
One of the most well-known players in baseball history is none other than Jackie Robinson. He made his mark in the sport by becoming the first African-American to play in Major League Baseball.
Born in 1919, he made his debut in 1947, playing for the Brooklyn Dodgers. For decades prior, African-Americans were segregated from white players as they were forced to play in their own leagues.
But Jackie broke the curse and brought an end to this segregation in the sport of baseball.
Jackie Robinson was inducted into the baseball hall of fame in 1962, six years after playing his last professional game for the Dodgers.
He won numerous awards, including the Rookie of the Year, along with the All-Star Award. In 1949, he won the Most Valuable Player in the League.
Decades later, in 1997, the MLB retired his shirt number, 42, across every team in the League.
2. Derek Jeter
Derek Jeter played a 20-year career in the MLB, and it was all done for the New York Yankees. Born in 1974, he played professional baseball from 1995 to 2014.
He's most well-known for his role as a short-stop. He wore the #2 shirt.
During his time at the Yankees, he helped them win the World Series five times. The team experienced peak success, and Jeter played a huge contribution to it all with his hitting as well as his leadership abilities on the field.
When it comes to hitting the ball, Derek Jeter leads the pack as the Yankee's all-time top hitter. He's played more games for the Yankees, hit more doubles, stolen more bases, and made more batting appearances than any other player as well.
In 2017, a few years after Jeter retired, the New York Yankees retired his jersey number, 2.
3. Mark McGwire
Many people who remember watching Mark McGwire play remember him as "Big Mac." Born in 1963, Mark played in the MLB from 1986 to 2001.
Mark debuted for the Oakland A's and went on to finish his career with the St Louis Cardinals. He eventually coached the cardinals, the Dodgers, and the Padres.
At the time of Mark's retirement, he was ranked 5th in all-time home runs at 583. He had also set a record for most home runs in a single season, though that record was later broken.
Mark won many awards. He also admitted to using steroids during a large portion of his career, along with a host of other players during that time.
4. Hank Aaron
Hank Aaron played 23 seasons in the MLB from 1954 to 1976. He was born in 1934 in Mobile, Alabama, and passed away in 2021 in Atlanta, Georgia.
He was known as "Hammer" or "Hammerin Hank." He played most of his career with the Braves (both the Milwaukee and the Atlanta versions).
He was known for breaking Babe Ruth's home run record, hitting 755 over his career. Hanks's record stood for more than 30 years.
While Hank played many decades ago, you can still pick up a Hank Aaron Jersey to commemorate one of the greatest MLB players of all time.
5. Willie Mays
Willie Mays is one of the greatest baseball legends to grace the game. He spent most of his 22 seasons with the Giants (both New York and San Francisco). He ended his career by playing toe the New York Mets.
Mays played in the MLB from 1951 to 1973. He won Rookie of the Year, the World Series, and MVP.
6. Barry Bonds
Barry Bonds, another more recent player, was well known for setting records. He hit 762 home runs during his career and set a record for most home runs in a single season with 73.
The only problem with Barry Bonds was his relationship with steroids, along with many other players.
7. Ty Cobb
Ty Cobb made his professional debut for the Detroit Tigers in 1905. He wasn't known for being a nice guy (he had quite the temper), but he was known for his baseball statistics.
He tallied up more than 4,000 hits, stole nearly 900 bases, and finished his career with a 0.366 batting average.
8. Ted Williams
Very few players have managed more than a .400 batting average. But Ted Williams was the last player to do so (in 1953) with .477.
Countless MVP and all-star awards, Ted Williams, played for the Boston Red Sox and even served in WWII for three years in the middle of his career.
9. A-Rod
Let's take a look at a more recent baseball icon; A-Rod. Alex Rodriguez played 22 seasons in the MLB. And his career spans three times, though his most notable include his time with the New York Yankees.
His batting average is a whopping .295, and has netted nearly 700 career home runs. He currently holds some impressive records.
His MLB career ended after the 2016 season came to a close. A-Rod won the World Series in 2009, won the Gold Glove award twice, and countless other awards.
And he's not done with the spotlight yet, even six years after retirement. Rodriguez is a businessman and an investor. Recent stints have shown him on the TV shark tank, where high-profile investors invest in startups.
He is dedicated to leaving a legacy that extends beyond the baseball diamond, even though we will always remember his time on the field.
10. Babe Ruth
Last but not least, we have to remember the greatest baseball player to ever play the game; Babe Ruth. Many don't even believe he was real.
His stats as a hitter and a pitcher are mind-blowing during his career from 1914 to 1935. But more importantly than the numbers, Babe Ruth represents the sport as a whole. They are one and the same.
Remembering the Greatest Baseball Players
Many of the greatest baseball players we have ever seen are alive and well today, as the sport continues evolving and players continue breaking records.
But many of the legends who have set the standards in baseball played many years ago. It's up to us to keep their legacy alive and well for many more years to come.
Looking for more information like this? Visit our blog now to keep reading.