Entertainment
News
General Hospital Spoilers: Jordan Struggles For Her Life and Will Jason And Carly Get To Take Vows?
General Hospital spoilers for September 10 suggest it will be tough for Jordan and Portia to survive. Curtis will find himself amid chaos, whereas Nina will try to stop Jax from telling "Mike." We can expect some wedding shenanigans soon. At the same time, Brook Lynn Quartermaine will feel insulted. Sounds interesting? Let's find what happens next in the upcoming episode of General Hospital.
Spoilers have it that Brook Lyn will feel insulted as Maxie gives her a pep talk about motherhood. Maxie Jones believes she would have done things differently if she were serving as Louise's mother. While Brook Lynn and Maxie are struggling with each other, we are not sure if Brook Lynn will succeed in her plan to fool Peter.
Jordan Ashford Struggling for Life!
Things will get intense as Dr. Portia and Jordan Ashford struggle for their lives. TJ is worried for his mother and asks her to keep fighting back. While Portia Robinson will get admitted to the hospital with oxygen support, she will keep asking about Jordan's condition.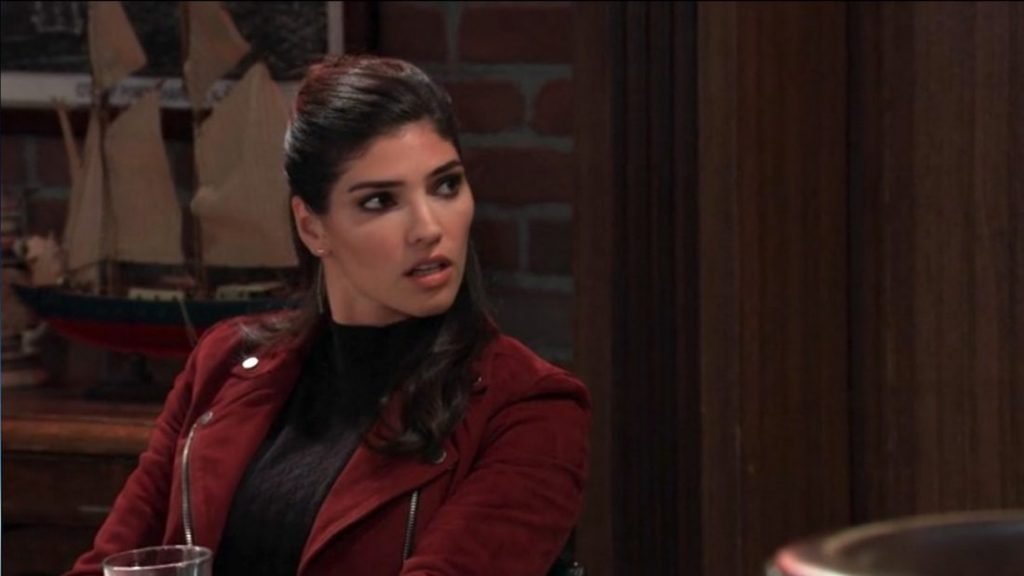 After the gas incident, Curtis rushes Jordan to the general hospital and asks for respiratory help immediately. TJ could not believe his eyes and started worrying about his mother's health. Unfortunately, it looks like it will only get more complicated for Jordan to survive as Curtis asks Austin Holt about Jordan's condition, and he won't be giving out any good news. As GH viewers already know, Jordan has only one kidney, and it seems as if she might require another transplant soon.
General Hospital Spoilers: Nina Tries To Convince Jasper.
After Jasper 'Jax' Jasper reached Nixon Falls, Nina Reeves will keep having a hard time convincing her ex-husband, Jasper. Jasper already knows "Mike" and Sonny Corinthos are the same people. Nina claims her love for "Mike" in front of Jax, and he will wonder if Nina is actually planning to tell "Mike" his reality.
Jasper would not find Nina's excuse convincing, and he warns Nina that he will let "Mike" know about his past. Jasper will try to make Nina understand how she can't keep "Mike" in the dark forever. It won't end well for Nina if everyone finds out about "Mike" reality as he is not an ordinary man but a mob boss of Port Charles. Yet, Nina will insist that Jasper keep everything a secret until she lets "Mike" know about his past. Meanwhile, "Mike" would not be delighted after Jasper arrives in the town. He will let Phyllis know about Jasper and how it's bothering Nina again. Finally, however, he will decide to give Nina and Jasper some space and sort things out.
General Hospital: What's Up With The Jarly's Wedding?
After false calls of Carly going missing, things have already been on edge for the duo. However, both Carly and Jason are aware of each other's feelings, and they are looking forward to getting married. However, spoilers suggest Jason will have something to stress about soon. Cyrus will try to accomplish his evil plan. Jason would not be very pleased after knowing about the sword hanging over their heads. Cyrus has been planning something huge ahead of Jason and Carly's wedding, as we are already aware. It would be enough for him to execute his evil plans even without breaking out of prison.
Cyrus has already found a mob ally to get his dirty work done. So, we can expect a lot of drama to roll out soon, and who knows if Jason and Carly would even be able to take vows together.
That's all for today's spoiler session of General Hospital. We will come back with lots of news and exciting spoilers soon. Don't forget to add your views in the space below. We definitely would love to hear from our readers what they think will happen next in their favorite soap opera. So, stay with us to keep reading spoilers and much more.