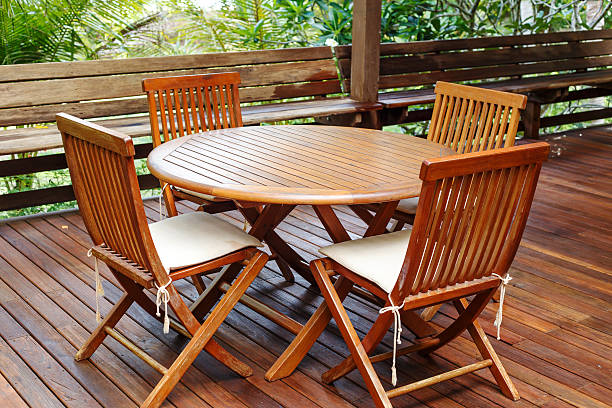 Home Improvement
Five Reasons Why You Should Consider Handmade Furniture for Your Home
Does your home have boring overly-generic furniture in dull colors? Well, we've got great news for you! There's much more you can do with your home.
Handmade furniture is a great visual feast full of color and detail. It is also a practical solution to your style needs.
Depending on the room you're trying to furnish, you need furniture matching that room. You can try using handmade furniture to give your space a handcrafted look.
Read below for five reasons you should consider purchasing handmade furniture for your home.
1. High Quality
Handmade furniture is made with higher quality materials and construction techniques, resulting in furniture built to last.
Artisans use locally sourced, sustainable materials. If you are looking for eco-friendly and high-quality furniture, handmade is a good choice.
2. Long-Lasting
Handcrafted furniture is made to last, unlike mass-produced furniture, which is often made with lower-quality materials.
They can also last a lifetime; if you care for them, handmade furniture can become a treasured family heirloom that will be passed down for generations. If you are looking for furniture that will stand the test of time, handmade is the way to go.
3. Unique
Custom-made furniture is unique, one-of-a-kind pieces that can add character and charm to your home. No two pieces are exactly alike, so you can be sure that your furniture will be a conversation starter. It is often more unique and individualized, as a different artist makes each piece with its specific style.
They are also made with love. The craftsman who made your furniture put time and care into creating a unique piece. Each piece of handmade furniture has a story to tell, and you can be a part of that story.
4. Customizable
You can customize handmade furniture to suit your taste and needs ideally. You can get what you want in style, materials, and finish. Because each piece is made by hand, it often has more character and personality, making it a more exciting and inviting addition to your home.
5. A Wise Investment
Handmade furniture is a wise investment for your home for various reasons. It can appreciate over time.
When you purchase handmade furniture, you invest in a piece that will last for generations. The craftsmanship and attention to detail make each piece unprecedented.
Moreover, when you support independent artisans and craftspeople, you invest in the industry's future. By ensuring demand for quality handmade furniture, you confirm that the craft will continue to thrive.
Are you looking for some handmade furniture for your home? Then look no further and check out this shop today!
Handmade Furniture Is the Way to Go
When furnishing your home, there are many benefits to opting for handmade furniture instead of mass-produced pieces.
So, if you're looking for high-quality, unique furniture that supports local businesses, handmade furniture is the right choice for you. So, if you're looking for high-quality, unique furniture that supports local businesses, handmade furniture is the right choice for you.
Feel free to browse our site to see what other home decor advice we offer.