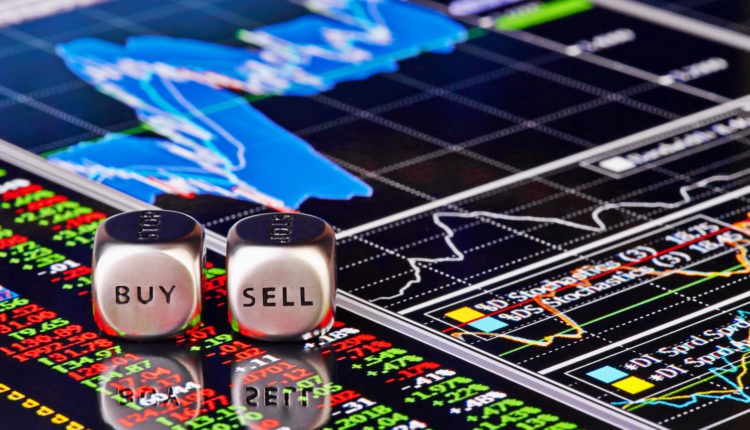 Finance
Everything You Need to Know When Picking Crypto Trading Platforms
Cryptocurrency trading has gained significant traction in recent years. This rise in popularity is not surprising, given that between 2012 to 2021, there was a 540,000 percent increase in Bitcoin prices. The value of other digital currencies like Ethereum, Litecoin, and Tether has also increased over the years. 
Crypto trading is a smart way to build your wealth. But, when you are a beginner, you may not know where to start. You need a crypto exchange platform for crypto trading. These platforms provide you with the tools to buy and sell crypto and traditional currencies.
Picking crypto trading platforms can be challenging for a beginner, as you may not know which features work best for you. With this in mind, we have listed what to look for when picking crypto trading platforms.
Jurisdiction
The areas a crypto trading platform serves should be your first consideration when picking a crypto exchange. Not all trading platforms operate in your country or state. Drop those that serve areas outside your jurisdiction from your list of prospective platforms.
Some crypto exchanges have websites for each country they serve. Thus, when looking up such platforms, include the name of your country in the website domain. For instance, instead of cryptoexchange.com, visit cryptoexchange.us.
Transaction Fees
Using a crypto trading platform comes with transaction fees. These fees are how cryptocurrency platforms make profits. However, when the fees are too high, they may eat into your earnings, especially when you have small profit margins.
Some transaction fees to expect on a trading platform include:
Deposit and withdrawal fees
Cryptocurrency platform fees typically range from 0% to 5% per trade transaction. The amount you pay in fees depends on your payment method and trade volume over 30 days. Your fee percentage decreases as your trade volumes increase.
If you are a highly active trader, look for a platform that charges lower transaction fees. Gas fees apply to ether. So if you plan to trade in it, ensure you know a platform's gas fees.
Security
As more people adopt crypto trading, so have the security issues across various platforms. There was a 160% increase in crypto theft between 2019 and 2020, and the theft cases have likely increased. Hence, you must consider trading platform security when exploring different platforms. 
Two-factor authentication is one essential security feature to look for in trading platforms. This security feature requires you to provide two authentication factors to verify your identity. You provide your password as the first authentication factor. The system then uses a security token or biometrics such as your fingerprint as the second authentication factor.
A two-factor authentication system adds an extra layer of security. It ensures no one can access your account without your permission, deterring hackers. 
It also helps to use a trading platform that offers cold storage. Cold storage is a wallet that allows you to store digital currency offline. Storing your assets offline protects you from the vulnerabilities of a system connected to the internet. Thus, as long as you have an offline crypto wallet, hackers cannot access it.
Cryptocurrency Options
When you are new to trading with cryptocurrencies, you may not know which digital currencies to trade with. Thus, it helps to trade with a platform that offers many cryptocurrency options before settling on a currency you like.
Most popular crypto exchange platforms offer higher market cap coins. Thus, they have limited cryptocurrency options. You are better off starting with smaller platforms if you prefer to trade in obscure coins.
Exchanges like Coinbase offer a wide range of coins that can accommodate the needs of new and seasoned investors. You can trade over 450 coins on Coinbase. Other crypto trading platforms that offer several crypto assets include Kraken and Crypto.com. 
If you are a seasoned trader, your crypto trading strategy is a factor when considering your crypto options. If you have a low risk tolerance, invest in a platform that uses stablecoins like True USD. Stablecoins hedge against cryptocurrency volatility, thus reducing your risk.
Withdrawal and Deposit limits
You will occasionally make deposits and withdrawals if you are in crypto trading for the long haul. Thus, it is essential to pick an exchange platform that is flexible on withdrawals and deposits.
Some platforms may limit how much money you can withdraw or deposit into your account at given times. The limit can be inconvenient when you want to transact using large amounts of money. Always check a platform's maximum withdrawal and deposit limit before transacting on it.
Rules and Regulations
Trading platforms impose varying rules on users. Some platforms have Know Your Customer (KYC) regulations. These require new users to provide personal credentials during account creation. You must upload an identification document and proof of your address before you can conduct transactions.
The information verification process may take weeks on some platforms. Having to wait to start trading may put a damper on your enthusiasm as a first-time trader. So, consider the rules and regulations when exploring trading platform options.
Reputation
With so many crypto exchange platforms, verifying which ones are legitimate is essential. You are investing your money, so you want to ensure your investment is secure.
A Google search will direct you to some of the most reputable crypto exchanges in the market. Avoid little-known platforms, as it is often hard to do background checks on them.
Before settling on trading platforms, search popular crypto pages and check people's comments on them. You may also get recommendations from trusted people who are crypto investors.
Navigation Features
When starting, you may find trading complicated. You will likely make mistakes if you use a trading platform you do not know how to operate. Trading mistakes ultimately cost you money.
Thus, it helps to start with a platform that is easy to use.
When picking crypto trading platforms, choose those with highly functional navigation features. The ideal trading platform for a beginner should have an interface that is easy to use. It should also incorporate special learning features.
Other platforms have a function that allows newbies to copy trade strategies from seasoned traders. This function helps you start crypto trading on the right foot. Because you copy proven trading strategies, you are guaranteed a profit.
Some trading platforms allow new users to sign up for free trials. Attempting a free trial is an excellent way to learn to trade on different platforms. Sampling several trading platforms also lets you decide which works best for you.
Liquidity
Liquidity refers to the capacity to exchange coins for cash and vice versa. It determines how quickly you can make a crypto trade.
Prices change quickly in crypto markets. Hence, timing is essential in crypto trading. Delays could result in lost profit-making opportunities. Imagine the price of a coin you want to sell starts plunging while there is a delay due to insufficient liquidity. Sounds frustrating, doesn't it?
Finding an exchange platform with enough liquidity to avoid market disruptions is vital. A platform with high trade volumes will always have sufficient liquidity. Such a platform has several users who hold and move digital assets regularly.
Websites like CoinMarketCap provide updates on 24-hour trading volumes for different trade platforms.
Not all crypto exchange platforms are transparent on the number of assets they hold for customers. Hence, choose platforms that provide proof of the assets they hold on your behalf. That way, you can verify a platform's liquidity.
Available Payment Methods
The methods available to purchase cryptocurrencies vary among trading platforms. Some payment methods accepted on various platforms include:
Some crypto exchanges only accept cryptocurrencies as payment. Most crypto trade beginners have never held cryptocurrency before. For those, only trade platforms that accept fiat currency are suitable.
Controls
The crypto market is a new development barely over a decade old. Thus, there are no federal regulations governing crypto exchange platforms at the moment. So how do you find a reliable exchange without a federal overseer?
Only trade on platforms with established security controls. Before signing up for an account on a platform, check if it has relevant financial audits. These include the two Service Organization Control (SOC) reports.  
The SOC 1 report confirms the functionality of an exchange's financial reporting controls. On the other hand, the SOC 2 report confirms the exchange's compliance with the Trust Services Criteria (TSC).
Most trade platforms do not publish their SOC 1 & 2 reports on their websites. But if you call their customer service departments, you may get some information on the reports.
Exchanges like Coinbase and BitPay have Bitlicenses from the New York State Department of Financial Services (NYSDFS). The ownership of this license shows that these exchanges comply with the controls imposed by the state.
Transaction Speeds
Check how long a trading platform takes to complete a transaction. Some platforms process transactions instantly, while others take longer to process payments.
Sometimes a sudden burst of activities in the market causes traffic on trading platforms. Effective trade platforms may slow down in these instances. But, smaller exchanges may crash and require maintenance to handle the unexpected traffic.
If a platform is slow in processing transactions, it cannot handle the pressure of sudden traffic. Trading on such a platform results in losses as you cannot trade, as other investors benefit from sudden market activity.
User Support
User support is vital in crypto trading platforms. The support may be in the form of tutorials and guidelines on how to use the platform or FAQ sections. A reliable crypto exchange should also have an online correspondent to answer users' inquiries.
Some platforms offer a live chat option. Here, you ask your questions to a customer service representative and get immediate answers. Other exchanges ask users to post their inquiries on the platform's social media page. Still, others have online forums where users can join discussions with other investors.
You can gauge the effectiveness of a trading platform's user support system based on how quickly you get responses to inquiries.
Legitimacy
Crypto exchanges are powered by blockchain technology. That means they keep a ledger of transaction data across their platform's networks. Ensure any crypto trading platform you use follows strict data protection guidelines.
A legitimate platform gives specific information on the liquidity of its digital currencies. There are several crypto Ponzi schemes today, and you do not want to fall for one. Therefore, if the information presented on an exchange's website does not add up, move on to another platform.
Do background research on the people running a crypto trading platform before putting your money into it. Consider factors like whether the people running the platform have criminal records.
When picking crypto trading platforms, choose those with physical addresses. A physical address means that an exchange is accessible. Thus, you can reach out to them when you are the victim of a data breach.
Besides, knowing a platform's physical address helps you understand which laws apply in their area. Therefore, in case of legal issues, you know who to turn to.
You Now Know the Tips for Picking Crypto Trading Platforms
Cryptocurrency is the newest money maker in the investment world and is here to stay. Many investors prefer crypto trading because government regulations do not limit the market. Additionally, digital assets are a reliable store of long-term value because, unlike fiat, they have a limited supply.
Crypto trading is a relatively new technology. Thus, it is best to always err on the side of caution when dealing with crypto exchanges.
Your chosen trading platform contributes significantly to your success as a crypto trader. Therefore, pay attention to the above factors when picking crypto trading platforms to make the best choice.
If you enjoyed reading this article, visit our website for more crypto content.