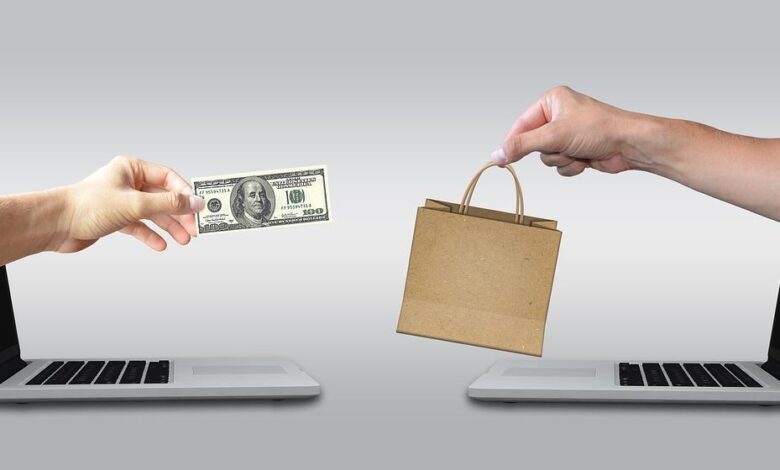 Finance
Top Online Payment Methods by Industry
The median age of the population in Australia is 37.9 years, which means that the majority of people have adopted online payment methods as part of their lifestyle. So it's not surprising that most industries have migrated their businesses to the digital world. Online companies accept money for goods through the most popular e-wallets, prepaid cards, and other banking options.
Let's see the payment favorites among the most widely spread online industries.
eCommerce
eCommerce covers an extensive list of Internet businesses, where online payments are optional but highly recommended. Would you rather shop and pay online within seconds or be mindful of whether you have enough cash to pay on delivery?
But the question isn't only whether to use online payments, but which online banking options offer the best services. There is a lot to consider, given that some are country-specific, others accept only a specific currency, and some have high fees for individual transactions. And there's no better indicator of a successful payment brand than its popularity and acceptance.
In 2021, more than 88% of Australian online shoppers used PayPal to pay for products. This makes the popular e-wallet the most frequently used option.
Apart from Paypal, Aussies use:
Visa
Mastercard
American Express
Apple Pay
Google Pay
ZIP
POLi
So, regardless if you own your eCommerce shop or are a buyer, knowing the most widely used online payment options will help you make the right decision.
Small Businesses
Hundreds of small businesses are emerging daily, but not all are as easily accessible. While you don't necessarily have to mind the business's home location (shipping does the job), you have to find a way to pay for the goods/service.
On the other hand, being a small business owner is not the simplest of jobs, as you'll have to provide your customers with suitable payment methods. One good way to do this is to use Stripe or other similar services that will let you bring many payment opportunities to your business webpage.
Stripe allows credit and debit cards, digital wallets, cash-based vouchers, cryptocurrencies, and bank transfers, which aligns with Aussies' most widely used payment options.
These are the internet payment options that prevail in the small business sector:
Visa
Mastercard
American Express
PayPal
In fact, even if you're shopping on someone's Instagram shop, you'll be able to use Visa, Mastercard, American Express, and Discover.
Online Gaming
Online gaming isn't anything new to Aussies, and neither are online casinos. The iGaming industry has seen some significant improvements over the last few years, and part of it is due to the online payment systems.
With the emergence of cryptocurrencies and digital wallets like Neosurf, the casinos' processing times have been lowered to only a few minutes or a couple of hours. The choice is clear if we compare this to a 7 day waiting period for a wire transfer.
Some of the best payment methods for online gaming sites are:
Cryptocurrencies (Bitcoin, Ethereum, Tether, Litecoin, Dogecoin, etc.)
Neosurf
Neteller
Skrill
eZeeWallet
PayPal
POLi
Undoubtedly, Bitcoin and the rest of the cryptocurrencies are Aussies' best choices for online gaming. Crypto payments are the fastest way to get your hands on your winnings, and you can even grab extra bonuses!
The second best option is the e-wallets, as gamers can enjoy fast withdrawal times, low to zero fees, and instant deposits.
Sports Betting
Online casinos aren't all about pokies anymore. The explosion of new online sports betting can be attributed to North America's new legal frameworks. This is leading to most major casinos adding their own sports betting sections. Sports fans are already familiar with the most popular online sportsbooks, but they might not know which payment methods are used the most.
Like with every industry, the banking options can make a difference. While the deposits are instant with almost all payment methods, there's a vast difference in the withdrawal times.
Moreover, some e-wallets (like Skrill and Neteller) can be excluded from the active bonuses, while depositing with a cryptocurrency might bring you a hefty reward.
With that said, the top payment options to use while placing online sports bets are:
Bitcoin
Ethereum
Neosurf
POLi
Visa
Mastercard
American Express
While this is true in most cases, you should check with the sports betting site for the payment option's limits and bonuses.
Final Words
You can see that the payment methods are more or less the same across all industries. However, some come with better perks in a particular sector, while they lack in another.  This is why knowing the industry's best fit is the right approach.