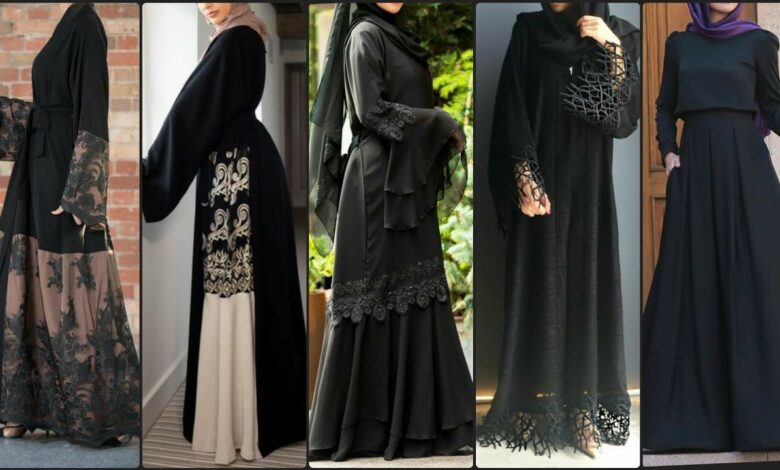 Lifestyle
What are the Benefits of Wearing Dubai Style Abaya
The most popular dress to wear among Muslim women is an 'Abaya'. It is not actually a dress, but it is an extra dress or a long shirt that Muslim women wear over their formal regular dress. In most Muslim countries, women do wear an abaya and it looks stylish without any doubt. Different countries have different styles of Abayas but the Dubai style abaya is more popular.
The reason for the popularity of Dubai-style abaya is that it serves two basic things. One it provides the protection and security a Muslim woman need. That means she has to cover her body and she doesn't like to show her body curves and Dubai style abaya can hide her curves. With that, the Dubai style abaya is more fashionable, looks elegant, stylish and provides an amazing look.
Abaya is not the only thing that one can wear over a dress. Women also wear some beautiful and stylish scarves over these abayas that make them even more stylish and beautiful. Then they also wear different ornaments and jewelry items to make their looks even more stylish.
Dubai abaya style is so popular that many Muslim women in India, Pakistan, Bangladesh, and other countries ask their friends or family members to bring one abaya for them from Dubai on their return. Or many of them order Dubai abaya online because they have more concerns about their choice.
Here are some famous Dubai abaya styles that you can also select for yourself, even if you are not a Muslim woman.
Summer Dubai Abaya
Summer Dubai abayas mostly come in the black color. They are soft and silky abayas made from a very fine fabric that doesn't absorb much heat.
Some of the black Dubai abayas for summer have a little transparency as well. The purpose of these abayas is to get some privacy about the inner dress so that it doesn't show the body curves.
Obviously, these summer abayas can be worn comfortably in the summer season and you will not feel the temperature because of the cool features of the fabric.
Red and Black Dubai Style Abaya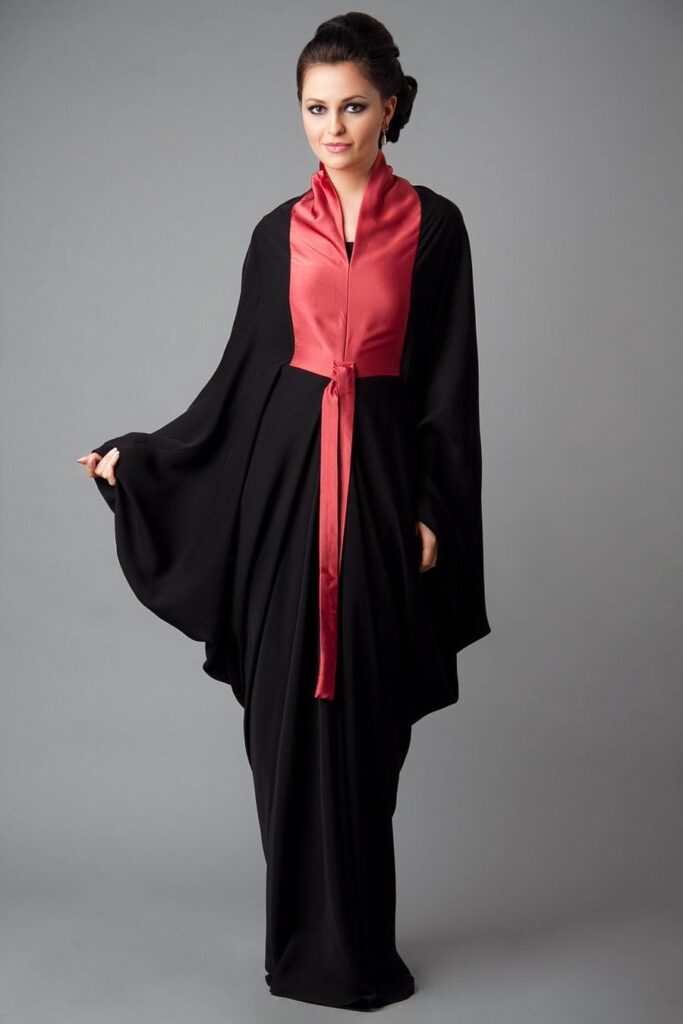 If you are going to a party and you want to wear a colorful yet descent abaya, then red and black Dubai abaya is the best choice for you.
The front upper part of the abaya is in red color that is on the chest and acts as a blouse or a shirt. Whereas, the rest of the abaya is black in color. The belt around the waist adds more style and beauty to this beautiful Dubai-style abaya.
As everyone knows why Muslim women wear hijab, these Dubai style abayas not only fulfill that reason, but also provide them with more stylish options.
Dubai Embroidered Abaya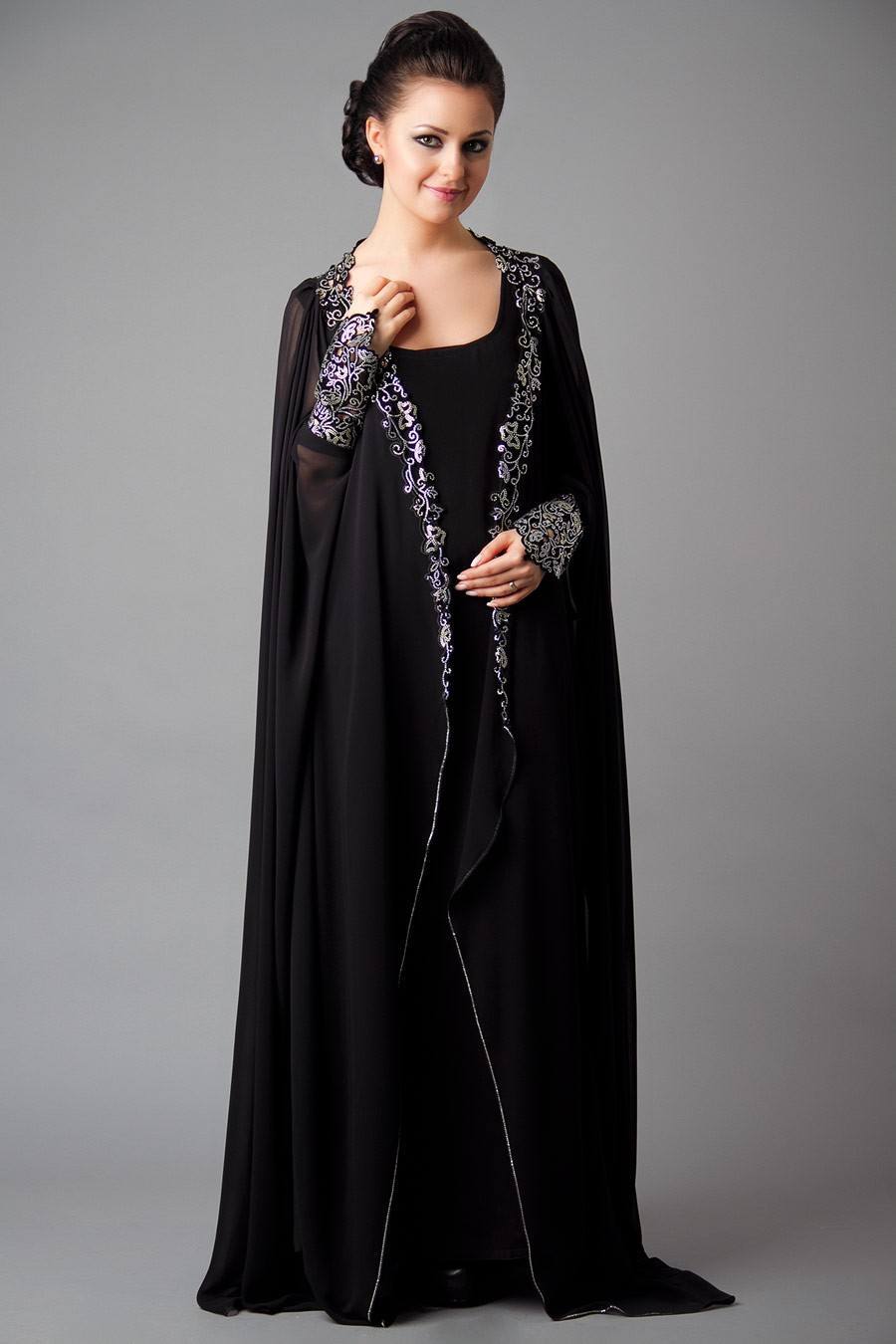 The most famous style of Dubai abaya is the embroidered abayas which are mostly in black colors and have beautiful embroidery on them. They come in purple, blue, and in red colors as well with the same quality and fine fabric.
If you buy a set of embroidered abaya and a scarf, then both will look beautiful as a pair. Wear the beautiful abaya and wrap the embroidered scarf on your head.
This Dubai style abaya will give your more confidence and you will look elegant wearing a Dubai style embroidered abaya.