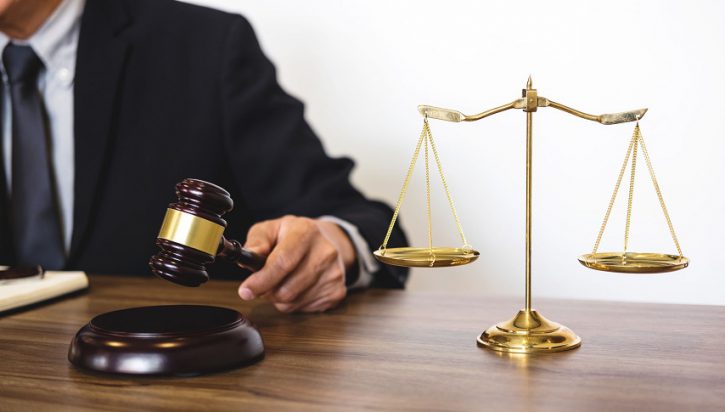 Law
Do I Need An Upfront Cost To Hire A Florida Medical Malpractice Firm?
If you or a loved one has been a victim of medical malpractice, then you are probably wondering how much it will cost you to fight for compensation. Whether or not you require an upfront cost to hire a lawyer for your medical malpractice lawsuit will depend on the kind of law firm you approach. Hastings Law Firm offers free case consultations and guarantees that you will not have to pay any fees if your case does not result in compensation.
To file a medical malpractice lawsuit for yourself or a loved one without paying upfront, you must find a law firm that will represent you under a contingency fee arrangement. This means that if your case does not result in a financial settlement or award, you will not have to pay your lawyers. If you want to pursue your lawsuit without making an upfront payment, your best choice is a law firm representing clients on a contingency fee basis.
Take Advantage Of Law Firms Offering Complimentary Case Consultations
Medical malpractice law firms usually offer free initial case consultations. You can take advantage of these consultations to learn more about how strong your lawsuit is and the financial obligations you will face after filing the case. Visit different law firms for free consultations and compare their fees and payment plans to choose the best option available to you.
During your consultation, the medical malpractice lawyer will listen to the facts of your case and review any documentation you may have brought to back up your claims. After evaluating the unique circumstances of your case, the lawyer will then determine if you have a valid medical malpractice claim. Where your claim is valid, the lawyer will outline the process of filing a medical malpractice claim and outline your case's potential strengths and weaknesses.
Short List Medical Malpractice Law Firms That Offer Contingency Fee Arrangements
After visiting medical malpractice firms and gaining some insight into the nature and strength of your case, then you can compare their payment plans to find the most favorable for you. Medical malpractice firms that offer representation on a contingency basis receive their fee as a percentage of the total settlement or award in the case.
Various law firms will claim different percentages of the total award or settlement originating from your case as their payment. The contingency fee rate is typically 33% of the total financial compensation, but every law firm has its contingency fee arrangements. You will face a challenge choosing a law firm that offers both favorable terms and highly skilled attorneys.
It is not advisable to decide based solely on the cheapest contingency fee because while some firms might charge a higher percentage, they may get you a more significant settlement. Some firms will charge a low contingency fee and win you a small settlement. Consider the professionalism and experience of the law firm as well as their price tag. Do not be afraid to haggle and negotiate for the most favorable deal with the law firm you hold in the highest regard.
READ ALSO : Top Immigration Lawyers
Get A Contingency Fee Arrangement Law Firm that Pays The Costs Of Litigation
When you compare the terms various medical malpractice law firms offer and read the fine print, you will discover that some offer to pay litigation costs while others do not. Costs of litigation can be substantial; they include court filing fees, the cost of obtaining hospital records, fees for expert medical witnesses, etc.
Most contingency fee-based medical malpractice law firms use agreements that provide for the lawyer initially paying all the litigation costs. This is the best possible deal for a client who does not want to cover any upfront costs because the lawyer pays all litigation costs, compensating themselves from the final settlement or jury award.
How To Make The Best Deal When Shopping For A Medical Malpractice Law Firm
It is possible to get excellent legal representation and pursue your medical malpractice lawsuit without coughing up large sums of money for lawyers' fees and litigation costs. All you need to do is take as many free case consultations as possible, ask the right questions during the consultation, evaluate the firm's capability to represent you effectively, and compare the various terms offered.
As a rule of thumb, you do not want to rush for the firm that offers you grand promises or one that undercuts the competition and offers suspiciously low contingency fees. Consider getting a recommendation from trusted friends or relatives.