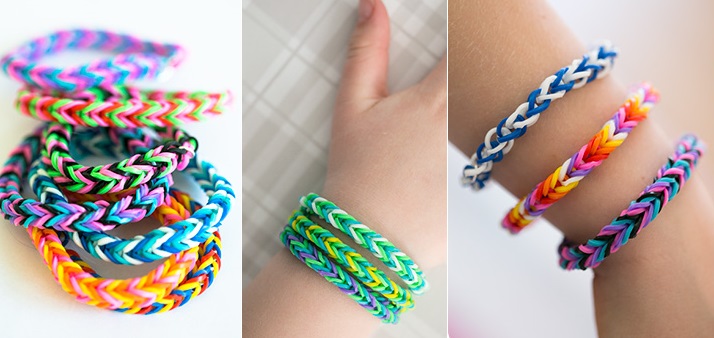 Fashion
Popular DIY Fashion Jewelry and Bracelet Ideas For Girls in 2022
Every girl loves to wear her favorite jewelry. Most of the girls go through the piercing process when they are just 1 to 2 years old and they don't even knew at that time what is going on with them. So they start wearing jewelry right from the age of about as low as a couple of months or of 1 year old.
That is why girls are mad about different jewelry items as compare to boys who only wants to wear a wrist watch or a hat, and that is enough for them. There are different jewelry items that girls wear at the same time. A few jewelry items are:
Earrings
Necklace
Nose pin
Wrist watch
A headgear
and many more jewlery items are there.
Usually, girls are more creative when it comes to things that you need to do it yourself. DIY clothing ideas, DIY jewelry ideas are good for the girls as this is what they mostly like. Girls want to use different fashion accessories in different styles and they have a great fashion sense as well.
That is why they can wear a trouser with a lot of different shirts or they can wear a single shirt in 5 to 6 different ways. And every style looks fabolus and sometimes people can't notice that its the same shirt that she was wearing the last week.
DIY Fashion Jewelry Ideas for Girls
Girls show keen interest in DIY fashion jewelry as they can make different jewelry items in no time and that is too without spending extra money. So this post is for those fashion lover girls who needs a few ideas to make DIY jewelry to match with their other fashion accessories.
So here are a few ideas that girls can use to make their own jewelry at any time.
Leahter Earrings
If you have a simple earring and a small piece of chain, you can make a lether earings by using both items. You need to take two small pieces of leather that you can easily find at home. Or you can take a leather piece from your old handbag that you are not using anymore.
Cut that leather in a unique and beautiful shape. That shape can be anything that you like. When you cut one piece, put it on the remaining leather piece and cut the other piece according to the first one.
Now attach your small peice of chain with the simple earring. You can use any hook of the chain to attach both items. If there is no hook available, then you can use DIY heat glue gun as well. Now keep your chain on the leather piece and use any sticky material or the heat gun again to join them.
That is it. Your DIY leather earrings are ready. Also, check these different DIY creative ideas for your garden.
Friendship Bracelet
Friendship bracelets are very popular among youngsters. So if you like to give your friend a beautiful friendship bracelet, then there is nothing better than a DIY friendhsip bracelet.
There are various ways you can make different types of friendship bracelets. You can use leather straps and can give it various twists. You can also make the friendship bracelent with threaded beeds.
DIY Rubber Band Bracelets
Rubber band bracelets are very beautiful DIY jewelry item that any girl can make. It is a bit tricky job but any girl can learn it easily. When you have to make a DIY rubber band bracelet, you just need take some rubbers and two pencils.
Then you need to start the process of transforming rubber bands into a beautiful bracelet. To learn how to make a DIY rubber band bracelet, you should watch any video tutorial on YouTube related to this.