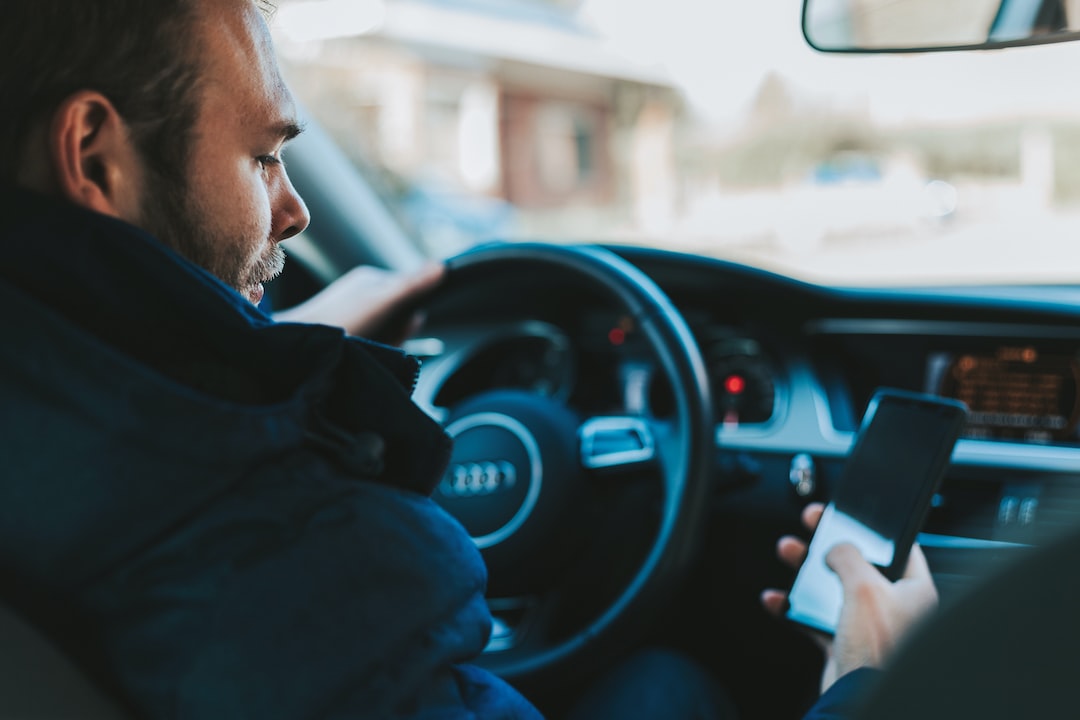 Tech
Demerit Points: Everything You Need To Know
When you or your teen driver or passenger violate the traffic rules of the road, everybody is in danger. This is why vehicle regulations were implemented to ensure that the streets are safe for everyone.
Sometimes we all make mistakes, but the penalties may be harsher when done intentionally.
The Department of Motor Vehicle places demerit points as penalties for violations. Any second-time offenders will have a more challenging time renewing their licenses.
Read below to find out what demerit points are and how they affect your driving future.
How Do Demerit Points Work?
A hierarchy of violation severity underpins the Department of Motor Vehicle (DMV) point system. Six-point infractions are bound to felony or misdemeanor offenses, reckless driving, or both.
Here are several instances of irresponsible driving with six-point infractions:
Driving too fast for the highway
Failure to yield the right of way
Reckless driving
Car racing
Failure to give proper traffic signals
Passing a stopped school bus
Passing at a railroad-grade crossing
Passing two vehicles abreast
Speeding at more than 85 mph
Speeding at 20 mph
Driving a car with faulty brakes
Passing on or at the crest of a grade
Passing on a curve
Driving with the driver's view obstructed
Driving under the influence of a substance
Driving on a suspended or revoked license
Failure to stop at the scene of a crash
Your driving record will reflect these points for 11 years. Speeding at least 20 mph beyond the posted limit is an exception for six-point penalties (but less than 85 mph). Six points for that violation are assessed to your license for the next five years.
Your license will receive four license points for the following infractions:
Lesser speeding violations
Failure to stop for an emergency vehicle
Following too closely
Improper signaling
Aggressive driving
Unsafe passing
Failures in stopping and yielding
Improper railroad crossing activity
The years the points remain on your license can range from 3 to 11 years. Three-point infractions are thought to be less severe, such as:
Speeding up to 9 mph
Impeding traffic because of slow speed
Improper passing and driving
Abruptly changing direction
Improper U-turns
Failure to dim headlights
No headlights
No license plate
Passing on the right
Texting while driving
The majority of three-point infractions are recorded on your record for three years. But others, like speeding tickets and texting while driving, are recorded for five years.
The State's Department of Transportation gives a handbook with a more comprehensive list of infractions. Many infractions are identical.
The details of each instance will determine the number of points assigned.
These DMV demerit points can build up quickly. You must finish a driving improvement course if you accumulate 12 demerit points in 1 year; eighteen points over two years. Failure to show up in the clinic results in license suspension.
Greater adverse effects result from more DMV demerit points. An automatic 90-day license suspension occurs if you turn 18 in one year or 24 in two years.
Once more, a driver development course is required, but only after the 90-day penalty has ended. Until you visit the clinic, you will not receive your license back.
Drivers, though, can also profit from careful and safe driving. A driver can gain up to five safe driving points each year in which they drive without committing any infractions.
A driver would earn five points if they went five years without getting into an accident. It can be used to make up for violators' bad scores. In some circumstances, finishing a driver improvement clinic will remove points off your license.
You are awarded one safe driving point each year you maintain a spotless driving record—zero points for moving violations.
Up to five safe driving points can be collected over time, which serve as a deterrent to demerit points. Run DMV points to check to find out how many safe driving versus demerit points are on your record.
How Demerit Points Affect Your Insurance Rates?
Demerit points are bad news for your insurance rates. The more points you have, the more your rates will go up. Insurance companies use a variety of factors to determine your rates. Demerit points are one of them.
If you have a clean driving record, you will likely pay less for insurance than someone with a few demerit points. Demerit points stay on your record for several years. So, it is essential to be careful while you have them.
One speeding ticket can cost you a lot in the long run.
What Happens if You Lose Your License Because of Demerit Points?
If you receive too many demerit points, your license will be suspended. The number of points you can accumulate before your license is suspended varies. It is typically between 12 and 24 points.
If you accumulate more points, your license will be suspended for a specific period. The length of the suspension will also vary but is typically between 30 days and six months.
During the suspension, you are not allowed to drive. You can be charged with a crime if caught driving during suspension. Your license can also be suspended for an even more extended period.
How to Avoid Getting Demerit Points?
Fortunately, you can do a few things to avoid getting demerit points. The best way is to drive safely and obey the road rules. If you do make a mistake, you can try to fight the ticket in court. And in some states, you may be able to take a driver improvement course to get rid of demerit points.
Want to find fresh automotive news and tips? Search the rest of our blog.