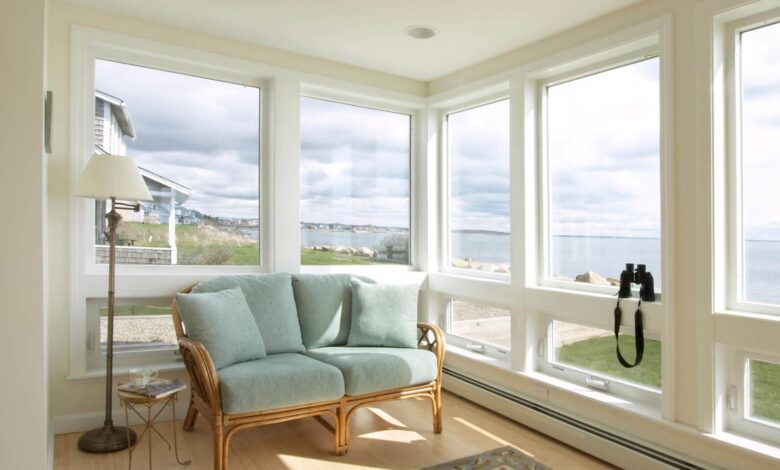 It is quite obvious that when you think of switching to hurricane windows and doors, you would obviously want to know if these windows actually work. The most common question asked by most homeowners when going for storm shutters, hurricane safe windows, or impact-resistant glass windows is: 
"Are these types of windows functional, and do they actually work?"
To know about these windows completely and comprehensively, you need to do some research. Although, the task has been made much easier for you. In this blog, we have talked about these specialized windows in detail to help you get a better idea and answer your basic requirements questions. 
Are Hurricane-Safe Windows Worth The Money?
Hurricane-safe windows, also known as storm windows or high-impact resistant windows, work as a passive protection system. This means that these windows, once installed, are 24×7 for your protection. Also, hurricane-resistant windows have a set of very important functionalities that make them worth the money. 
The most important function of these windows is that it protects your home and family from the effects of a hurricane, which can be seriously devastating. In addition, they offer complete protection against windborne debris, roof tiles, or larger objects like potted plants, etc. With proper installation and expert services, these windows and doors can become an integral part of the structure. 
With such windows, there are no chances of windows being ripped out of the wall due to the impact of a strong hurricane or tropical storm. Along with that, it is definitely the best protection you can get for the interiors of your home. From the carpeting, furnishings, and drapes, all of the components of the home interiors stay protected and undamaged. 
What Are These Windows Made Of?
Hurricane windows are generally made of laminated glass systems. As a result, they are always ready and good for protecting your property without the need for any kind of pre-activation before a storm. Laminated glasses are made by combining two or multiple panes of glass and having a thin layer of vinyl film in between, known as Polyvinyl Butyral (PVB).
When choosing such impact-resistant windows, you need to look into the impact rating of the laminated glass that was used to create such windows. Impact-rated window systems have features that strike a balance between laminated glass and reinforced window frames.
Final Thoughts
Hurricane-safe windows and similar impact-rated window systems are designed to offer complete protection to your property from wind pressure and windborne debris. In addition, the windows do not require any additional exterior protection system (like shutters, etc.).
Simply talk to a reliable supplier and make sure the windows you buy have the right pressure and impact ratings. This will ensure maximum strength and durability of the windows and optimum protection of your house during the event of a hurricane or storm. Hurricane windows are definitely functional and worth the investment, considering the level of protection and convenience they offer to your home. 
When a hurricane strikes, impact glass windows are a solid choice to protect your home. … The window frame will remain intact and prevent debris from entering.