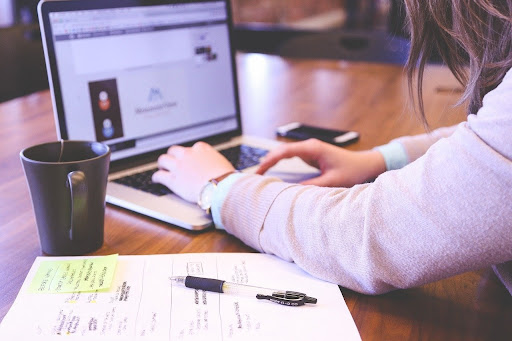 Business
Advertising for Small Businesses: Basics You Should Know
Are you looking to grow your small business? Do you want to give your business a leg up on the competition? You can create the most valuable products or services in the world, but if no one ever hears about them, there's no reason for anyone to purchase from you.
Fortunately, there's still hope. If you follow a few rules on advertising for small businesses, you can vastly improve your brand.
Here are a few steps on marketing a small business that you can take to make yourself a prominent name in your industry.
Create a Brand Identity
Be clear on what your company's mission and values are. What are you trying to achieve? Once you have a good sense of this, you can start to craft a look and feel for your brand that will appeal to your target market.
Do some research on what colors, fonts, and overall aesthetics are most likely to resonate with your ideal customer. Then, start to create some marketing materials using these guidelines. Finally, ensure everything you put out there is consistent in terms of style and messaging.
Get To Know Your Target Audience
First, you need to identify your target audience. This is the group of people who are most likely to buy your products or services. Once you know your target audience, you can choose the best way to reach them.
Think Outside the Traditional Advertising Box
One way to advertise for small businesses is to think outside the traditional advertising box. This means considering methods of advertising that are not the standard print, radio, or television ads. Some options for small business advertising outside the box include online advertising, billboards, community events, and guerilla marketing.
Online advertising can be very effective, but only if it is targeting the right audience. Billboards are an excellent way to reach many people, but they must be placed strategically.
Community events are great for advertising a small business, but they must be well-planned and well-executed. Guerilla marketing is a more creative approach that can be very effective. Still, you must do it right to avoid being too pushy or sales-y.
Make the Most of Your Website and Social Media Platforms
Most small businesses don't have the advertising budget of larger companies, so it's essential to be smart about how you spend your money. One of the most effective ways to reach potential customers is through your website and social media platforms.
Make sure your website is up-to-date and easy to navigate. You can check out element 99 web design experts for great templates for your site.
Use social media platforms to create engaging content that encourages customers to visit your website. Use tools like Google Analytics to track your website traffic and see where your customers are coming from. With a little bit of effort, you can reach a large number of potential customers and grow your small business.
Make Advertising for Small Businesses Easier Today
Small businesses are the lifeblood of the economy, and marketing your business through advertising is one of the essential tools that these businesses have to compete. Advertising for small businesses allows small businesses a lot of opportunities to grow.
They can reach new customers, build brand awareness, and differentiate themselves from their competitors. While advertising can be expensive, it is an essential investment for any small business that wants to grow and succeed.
Did you enjoy this post? Check out more of our amazing content for more tips and trends, and never miss out.