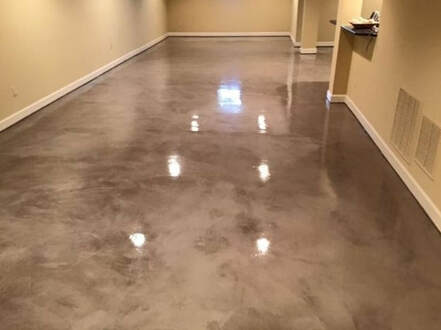 Tile and carpeting are out, and hardwood floors are in, to the tune of an industry worth $4 billion and employing 45,000 people. But, as more homeowners jump on the wood flooring trend, they all come to a common realization. Their new floors require a lot of work.
Follow this guide to hardwood floor maintenance to keep your new floors looking beautiful.
Create a Routine
Hardwood floor care is not a one-and-done task. You can't have the flooring installed and forget about it. To ensure your floor stays looking beautiful for decades, set up a routine that involves weekly, monthly, and quarterly tasks.
Use Furniture Pads
To prevent damage to your hardwood floors, add furniture pads to the feet of your furniture. These are felt pieces that you adhere to the bottom of your furniture. That way, the felt will cushion the furniture and prevent your furniture from scratching your wood floors.
Weekly Dusting
At least once a week, you should include dusting in your home maintenance routine. You could use a robot vacuum, a hand vacuum meant for hardwood flooring or a microfiber sweeper. If you have pets, plan to dust more often because dander and fur will be noticeable on your floors.
Monthly Cleaning
About once a month, you should do a deeper clean on your floors. Use a liquid cleaner that is specifically designed for use on hardwood floors. Harsh cleansers can strip the finish and make them look dull.
Follow the directions provided by the manufacturer to ensure you use the cleaner correctly and don't leave any residue on the floor.
Quarterly Polishing
Every couple of months, you'll want to polish your floor. This helps your floor look beautiful and protects it from wear and tear. Start by removing the dust and dirt and giving it a deep cleaning.
Look for a water-based polish that is family safe and leaves a luster. Once dry, they create a layer over the floor that doesn't feel waxy. In addition, the polish creates a uniform look that evens out the look of the floor.
Refinishing
Depending on the age, thickness, and use level, you will need to refinish your floors every three to ten years. Heavily used floors will need refinishing more often because they will receive more wear and tear.
Be careful about how often you refinish old floors. These floors tend to be thinner, which means aggressive refinishing can be harmful. Refinishing involves sanding the surface, so it can make already thin floors even thinner.
Be Careful of Too Much Moisture
While hardwood floors are durable and long-lasting, it is one of the higher maintenance types of flooring. This starts with proper installation, so check out this article on hardwood floor installation. It then continues to special maintenance requirements.
Avoid using too much moisture on your wood floors. In addition, clean up spills quickly to prevent the wood from absorbing the liquid. Moisture causes the wood to expand and shrink, which causes warping and cracking.
Step up Your Hardwood Floor Maintenance
Having hardwood floors in your home look beautiful and elevate the value of your home. However, you need to have a hardwood floor maintenance schedule in place to protect your investment. With regular care, you can protect the wood and keep it looking beautiful for decades to come.
Learn how to take care of the other surfaces in your home by checking out our other home articles.