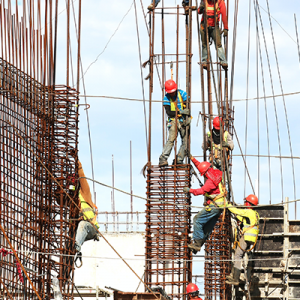 Business
7 Tips for Choosing an Inspection Company
In the past five years, the market size for building inspectors has grown by 6.6%. After losing out on a couple of deals, more homeowners are willing to hire a home inspection company.
A safety inspection is necessary, especially when moving into a new building. Both residential and commercial flats will demand various types of inspections.
It's wise to delay any deal until an inspector has approved the unit. You want to outsource a legit inspector so that the inspection certificate can be valid in a court of law.
It's a pretty tedious process looking for the right inspection service to outsource. Luckily, we got some tips that you could use when choosing an inspection company.
1. Look for References and Reviews
Ask a neighbor or a colleague for a building inspection company they have hired before. You are more likely to get the best references this way.
You can trust that your family and friends will give you an honest opinion about the home inspector. Besides, online reviews can tell you what to expect from the company.
2. Check for Any Bias
It's a pity that some home repair services masquerade as inspection companies. Therefore, it's important to ask about the services they offer.
If they also offer repair services, they are more likely to have a biased inspection report. You want to hire someone who will provide the state with an honest opinion on the property's condition.
3. See if the Company Representatives Are Comfortable With Your Presence
When going through your inspection options, you have to determine whether they are who they claim to be. A legit inspection business would be more than willing to have you present during the inspection.
This way, you can get clarifications from the inspectors.
4. Consider the Experience
During the interview, you can ask the company representatives how many houses they have inspected. This will give you a reasonable estimate of their experience in the industry.
in
Besides, you could ask about the types of homes they have worked on before.
5. Seek Certifications and Licenses
There are certifications that you should get before owning a building inspection business. These documents are proof that you passed specific examinations about the field.
Thus, you've to make sure that professional organizations recognize the inspection business you are about to hire.
6. Know the Limit of the Inspection
Before you commit to any deal, it's important to discuss the extent of their inspection services. Various inspection options skip on a few areas.
To avoid being caught off guard, ask about the areas they inspect and any extra services.
7. Conduct Due Diligence
You can entertain other opinions, but you've to conduct a background check on the safety inspection business. Don't hesitate to ask any questions when going through the inspection options.
A reliable company will take time to explain the inspection policies.
Choosing an Inspection Company
Whether buying or selling a home, outsourcing an inspection company is a wise move. You will get an accurate valuation of the house.
Besides, you'll have proof of the condition of the house. However, you have to ensure that you outsource a legit inspection business.
Check out this site for more insightful content.