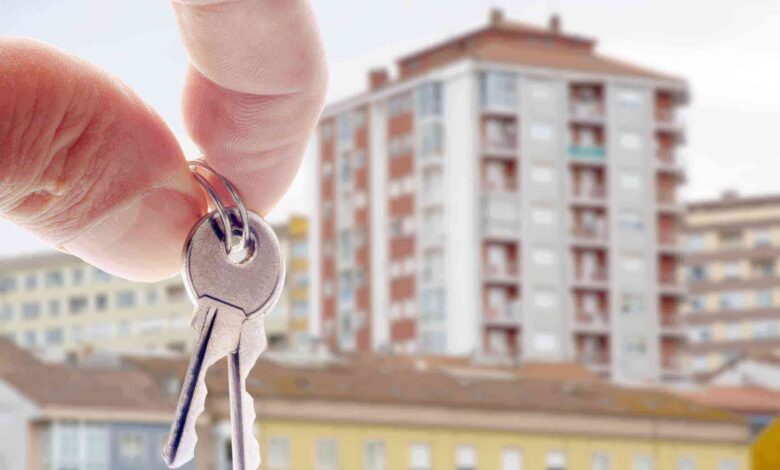 Real Estate
7 Real Estate Investing Trends to Keep an Eye on in 2022
Are you keeping up with the latest real estate investing trends? Trying to predict what the real estate market will do in 2022?
If you want to be a great real estate investor then it's important that you keep an eye on what's happening in the market. Understanding the latest real estate market trends can aid you when making investments and can help you ensure that you make the smartest choices possible.
Fortunately, we're here to guide you. Here are 7 real estate investing trends you should keep an eye on in 2022
1. Real Estate Technology Is On the Rise
One of the things to recognize is that technology is becoming an increasingly larger part of real estate.
Partially thanks to COVID-19, real estate professionals are adopting the use of technology in a lot of different ways. Some technology that is being used includes software for hosting virtual open houses, video conferencing, e-signatures, social media, and more.
Technology is becoming more popular among real estate agents and professionals and this is likely to increase more in the coming year. To be a smart and savvy investor, it's important to learn about technology and understand how it can influence the buying and selling processes in real estate.
2. Inflation Will Have an Impact
Inflation is increasing and this can have a big impact on real estate and mortgages moving forward in 2022. Be sure that you prepare for inflation and plan accordingly if you decide to invest in real estate during the coming year.
For real estate investors, it's important to keep this aspect of inflation in mind as it will affect all areas of real estate investment and all the different trends that are occurring. This rising inflation can lead to rising real estate costs and can lead to changes in your investments.
Many investors see real estate as a hedge against inflation, so it may be worth investing in real estate if you want to diversify your investment approach. Be sure to learn more about how to diversify if you want to build your wealth.
3. Less Appreciation Is Expected
For real estate in 2022, it's very likely that appreciation will be much smaller than it was in 2021.
The potential returns on a real estate investment may be minimal as valuations may not increase very much in the coming year. While housing prices will continue to rise and profits can still be had, they may not be as significant as they have been in other years.
It's important to keep this in mind when investing in real estate in the coming months. 2022 may be a good time to target properties with cash flow opportunities rather than focusing on real estate appreciation.
4. Mortage Rates Are Increasing
Another trend to keep in mind with real estate investing in 2022 is that mortgage rates will be rising during the year.
While mortgage rates were close to historic lows in 2021, they're expected to rise a bit in 2022. It's expected that 30-year fixed mortgage rates will end up at 3.6% or 3.7% by the end of the year.
Real estate investors and homeowners will need to keep these changes to mortgage rates in mind when purchasing property during the year if they want to make smart choices.
5. People Are Leaving Cities
One big trend that is happening in real estate is the tendency for people to leave major cities and move to suburban and rural areas instead.
Some of this is due to how COVID-19 has changed the priorities of many people. However, much of this movement was already happening even before the pandemic began.
Keep in mind that much of this movement is occurring around larger metro areas. Many people are still opting to be within reach of a larger city while still being far enough away to have plenty of space for themselves and their families.
6. The Housing Market Probably Won't Crash
While some people have been worried that the housing market will crash in 2022, experts predict that it won't happen after all.
The housing market isn't expected to crash in 2022 for a variety of reasons, but one of the main ones is that there is a deficit in the housing supply. Buyer demand isn't going down and home construction is still working to catch up with it. Home prices are expected to continue to keep rising and it will continue to be a seller's market for a significant amount of time.
While there will be less appreciation in home values, a crash is very unlikely for 2022. It may simply slow down a bit instead.
7. There Isn't Enough Housing Supply
Another clear trend for the 2022 real estate market is that demand for housing is strong and supply is having trouble keeping up. While additional inventory is on the way, it's not getting to the market fast enough.
As new housing is being constructed, this deficit will begin to decrease. With many millennials beginning to enter the housing market along with this supply and demand discrepancy, it will continue to be a seller's market. It will still be a while until the scales are balanced again and it's no longer a seller's market.
Keeping Track of These Important Real Estate Investing Trends
If you're looking for the best real estate investment opportunities, make sure that you take note of the real estate investing trends listed above. By keeping the above information in mind, you'll have a better chance at making smart choices with your investments this year.
Are you in search of more real estate tips, tricks, and advice? Take a deeper look at our blog now to find more useful real estate tips for investors.