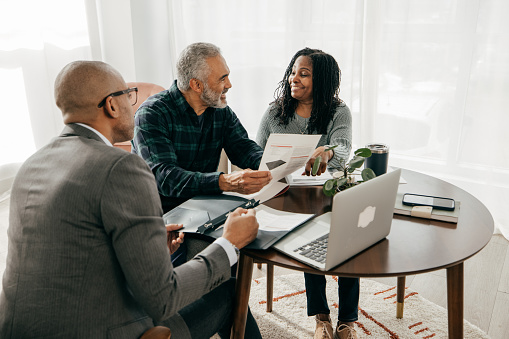 Losing your job is always overwhelming, and when it happens for illegal reasons, you may not know how to move forward. While Missouri follows an "at-will" doctrine that allows employers to fire employees without a specific cause, the process must remain legal, and the law protects your rights. If you believe you were illegally fired, you need to find a wrongful termination lawyer.
7 Qualities to Look for When Hiring a Wrongful Termination Lawyer
1. Professionalism
Lawyers build their practice through professional relationships with clients, judges, court staff, and other lawyers. Professionalism when practicing law is essential and should permeate everything, from their office settings to the way they speak to other people.
Examples of professional behaviors include addressing other people with respect (regardless of their position or status) and clarity regarding contracts, fees, and services. A strong indicator of unprofessional behavior is solicitation, as the American Bar Association forbids it.
2. Experience
Recently graduated lawyers may offer lower fees, but they usually lack the experience to win a case. Experience is not only described in years practicing law, but in a specialization in labor laws, and specifically, Missouri Labor laws. The top wrongful termination lawyers in Kansas City can easily demonstrate their experience, knowledge, and credentials. 
3. Integrity
Ethics, professional responsibility, and honesty are paramount when choosing a lawyer. While you want someone who can find a way to get you the compensation you deserve, you want them to do it legally. A lawyer's integrity will also permeate their fees and collection practices and the dedication they put into your case. A lawyer with integrity will never advise you to pursue a case that has no merit.
4. Strong Communication Skills
A good lawyer must be able to communicate an idea and explain complex concepts easily. They should also correctly manage legal terminology and should be able to argue your case in front of the court without hesitation. Oral and written communication is essential to demonstrate that you were illegally terminated and should be compensated for it.
5. Compassion
While this is sometimes an overlooked quality, compassion is essential for a client-attorney relationship. Your lawyer should be able to put themselves "in your shoes" to defend you, even if they disagree with you. Signs of a compassionate personality include active listening, approachability, tone, and asking questions to understand your case better.
6. Responsiveness
Losing your job and going through a court process are overwhelming situations. While it is understandable that a lawyer has other cases and is not available at all times, you should get timely updates about your case. It would be best if you also looked for an attorney who can answer your questions and address your concerns within a reasonable timeframe.
7. Reputation
A lawyer's reputation is invaluable. Before hiring an attorney, ask for references from people you know (family members, trusted coworkers, or friends). An online search can also give you essential insights regarding their reputation, such as information on other cases and client reviews. Red flags include angry clients, bad rapport with their staff and court clerks, and a track record of lost cases.
8. Strong Research Skills
Research is essential to building a solid case. Your lawyer will need to research critical aspects of different laws that support your case and help you gather evidence to back up your claims. While most law firms have specialized investigators to help gather significant evidence, your lawyer still needs to point them in the right direction and explain what you are trying to achieve.
Before Hiring a Lawyer
Before choosing a lawyer to represent you, get a first consultation appointment. Meeting in person is essential because you also need to evaluate if you feel at ease with the lawyer and have good chemistry.
It's essential to keep in mind that you will have to communicate with your lawyer constantly during the court process, and you should feel that you can talk openly and honestly with them. Regardless of how good a lawyer might be, the process may become problematic if you do not feel comfortable around them.
Get a Written Contract
Once you decide to hire an attorney, ask for a written representation agreement that includes crucial elements such as the extent of the lawyer's responsibilities, fees, and other associated costs. Keep a copy of your contract in a safe place. While it's assumed that you are hiring someone you trust, you should always keep records of important documents if you need them later.
Every lawyer will bring different qualities to the table, and you are the only one who can assess which of them matter most. Hiring a lawyer is a process that requires patience and due diligence, as they will be representing you through an important and complicated process. Take your time to compare and contrast, and ask as many questions as you need.