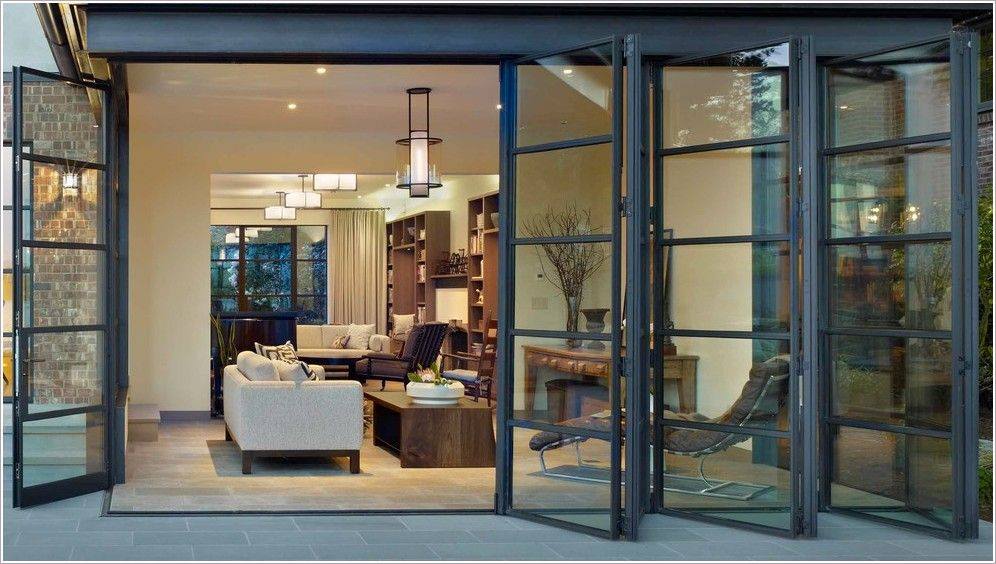 Are you in the market for a new patio door? If so, you may be wondering what the best option is for your home. Installing modern patio doors can add value and style to your property, but it's important to choose the right one.
The right patio door will be stylish and complement the overall look of your home. But it also needs to be functional, providing easy access to your patio or backyard while protecting your space from the elements.
In this blog post, we'll provide 5 tips for installing modern patio doors. Read on to learn more!
1. Choose the Right Types of Patio Doors
The type of patio door you choose will impact both the look and function of your space. There are four main types of patio doors to choose from:
Sliding Doors
Sliding doors are a popular choice for modern homes. They're easy to operate and don't take up much space. Sliding doors typically have large glass panels that let in lots of natural light.
French Doors
French doors also provide easy access to your patio or backyard. But unlike sliding doors, they have two independent door panels that open outwards. French patio doors often have smaller glass panels than sliding doors if any at all.
Hinged Doors
Hinged doors are another popular type of patio door. They're similar to French doors, but they have one door panel that swings open like a regular door.
Folding Patio Door
Folding patio doors have several panels. This type of door is perfect for large openings as they provide a wide, unobstructed view of your patio or backyard.
2. Choose the Right Style
There are a few things to keep in mind when choosing a style. First, consider the overall look of your home. If you have a modern home, you'll want to choose a door with clean lines and a minimalistic design.
Second, think about the function of the door. If you have a small patio or balcony, a sliding door may be the best option. But if you have a large patio or backyard, a folding door is a better choice.
Finally, don't forget to consider the climate. If you live in an area with lots of snow and ice, you'll want to choose a door that's easy to open and close and won't get stuck in the snow.
What Type of Glass Should You Choose?
Another important consideration is the type of glass you choose for your patio door. The two main types of glass to choose from are tempered glass and laminated glass.
Tempered glass is a type of safety glass that's been treated with heat and chemicals. This makes it stronger and more resistant to breakage.
Laminated glass is made by sandwiching a layer of plastic between two pieces of glass. This makes it more resistant to shattering.
Look for features like energy efficiency and insulation when choosing your patio doors. Make sure that they'll stand up to impact especially if you live in a city that is impacted by severe weather often.
Other Materials to Choose From
In addition to glass, there are a few other materials you can choose from for your patio doors. These include wood, metal, and fiberglass.
Wood is a classic material that can add warmth and character to your home. It's also easy to customize and can be stained or painted to match the look of your home.
Metal is a strong and durable material that's perfect for modern homes. It's also easy to maintain and can be powder coated to match the color scheme of your home.
Fiberglass is a low-maintenance material that's perfect for people who want the look of wood without the hassle. Fiberglass doors can be stained or painted to match the look of your home.
These options and more you can find at Vacaville Window.
3. Get Creative With Your Door Hardware
The hardware you choose for your patio doors can have a big impact on the overall look of your space. There are a few things to keep in mind when choosing door hardware.
First, think about the finish. You'll want to choose a finish that complements the overall look of your home. For example, if you have a modern home, you may want to choose hardware with a sleek, chrome finish.
Second, think about the style. You can choose door hardware that's simple and understated, or you can choose something that's more ornate and eye-catching. It's up to you!
Finally, don't forget to think about the function. Make sure that the door hardware you choose is easy to use and that it will work well with the type of doors you have.
4. Correct Placement and Installation
When you're installing a sliding door, make sure there's enough space for the door to open and close. Choose a spot that's level and has no obstacles, and leave enough space for furniture, like a couch or table. This ensures your door won't hit anything upon opening and closing it.
If you're replacing old patio doors, make sure to measure the opening before you shop for new doors. This ensures you get a door that fits correctly and doesn't leave gaps around the frame.
Hinged and folding doors require different installation techniques. Make sure to follow the manufacturer's instructions carefully to ensure correct placement and installation.
5. Have the Right Tools
Installing a patio door is a big project. So, it's important to have the right tools.
For this type of project, the most common tools needed are a tape measure, level, hammer, drill, saw, and screwdriver. It's also a good idea to have someone help you with the installation.
Steps For Installing Patio Doors
To install a sliding door, attach the tracks to the top of the door frame. Then, slide the door into the tracks.
To install a French door, attach the hinges to the door. Then, hang the door in the frame. Installing a bi-parting or folding door is similar to this procedure.
Once the door is in place, use a level to make sure it's level. Then, use screws to secure the door in place. Finally, add weatherstripping around the door to keep out drafts.
Get Creative with Modern Patio Doors
There are endless possibilities when it comes to modern patio doors. Don't be afraid to experiment and have fun with it. They are an easy way to add style and personality to your home.
And check out our blog for more home improvement ideas to update your home.