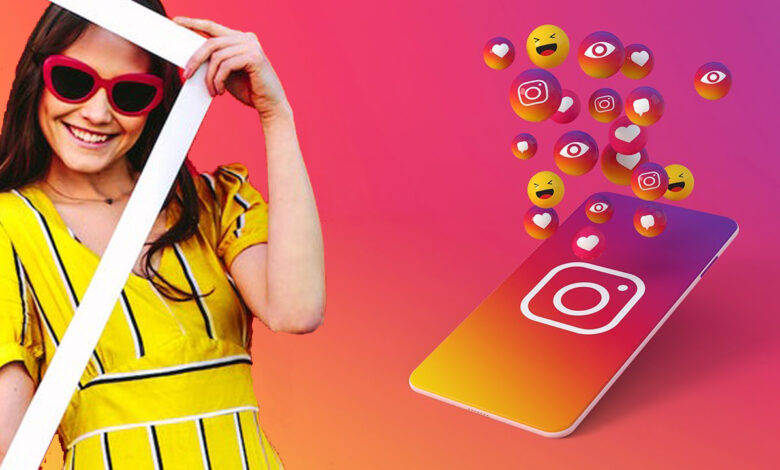 Tech
5 Steps to Become a Popular Instagram Influencer in 2022
Instagram has become so much more than just an online picture-sharing platform. It has become a veritable tool to connect with so many businesses and opportunities, and even make a name for yourself online.
Have you ever wondered how people become popular on Instagram? Or how they got that small blue tick next to their name and have thousands of followers? Have you always wanted to share your opinions about an exciting industry with a large number of people such as your followers on Instagram?
If your answer to these questions is 'YES!', then you're ready to become a popular Instagram influencer. This guide is loaded with all the important details that will help you achieve your dreams of being an influencer on such a huge platform like Instagram.
Ready? Let's get started.
How to Become an Instagram Influencer in 5 Steps
An Instagram influencer is an Instagram user (who can also be a blogger, creator, or niche enthusiast) that has gained the trust of a large audience or following over time. This audience looks to the Instagram influencer for their opinions or reviews of products and services they are interested in. For example, you can be a fashion Instagram influencer or a tech Instagram influencer.
You're called an influencer because you have an "influence" over your audience. 49% of consumers in a study say that recommendations and reviews from an influencer can sway their decision to buy a product or pay for a service.
Here's how to build and retain followership on Instagram:
Choose Your Niche & Choose a Name
The first step is to define your brand and what you represent. There are so many Instagram influencers today, it's important to find a spot for yourself in the midst of the plenty. Choose a niche that is related to your personality so it's easy for you to show your strengths and embody the brand.
You will also need to spend a lot of time representing this niche, so go for something you know will not tire you out easily. You also need to choose a name that is catchy and easy to remember so followers can always find you when they search for you.
Optimize Your Profile to Business
Instagram has personal and business profiles. The businessprofile is best for businesses or creators who will do more than post pictures on Instagram. A business profile allows you to share your contact details so that your followers and people who may like to partner with you can easily reach you.
A business profile also allows you to measure engagement on your page. This helps you find out details like your follower demographics, the types of posts they like to engage with, and other useful insights that help you engage with them better.
Create an engaging bio that helps visitors to your page identify what you do easily. It's like a first impression on your visitors, so make sure it is a good one. Your profile picture also matters, so choose an interesting but professional one.
Create Audience-Relevant Content
It's important to remember that your Instagram page is to attract followers and keep them interested in you and your opinions. So, always create content with the audience in mind. While you may be tempted to post about your personal life, it's best to keep it to the bare minimum, except you are building a lifestyle niche.
Create and post content your audience will like to see, share, comment on, and engage with.
Collaborate With Brands and Influencers
If you've followed the steps listed above, your page should start to get some following by now. You can take your visibility up a notch by working with other influencers or brands in your niche. Reach out to many influencers to find out who would like to do a collaborate with you.
The collaboration could simply be to host a giveaway, but it will open your brand to a whole new set of followers who may relate to your work and choose to follow you.
You can work with influencer marketing platforms that will connect you with interested brands looking to collaborate. You can earn money and freebies from these collaborations too.
Engage Your Audience
When your followers engage with your posts through comments or reposts, interact with them. Reply to comments, like their reposts, or give them a shoutout. By doing this, you build their trust and grow connections with them.
Taking polls and Questions & Answers in your Stories also help you to engage with them and increase your credibility online.
What Makes a Good Instagram Influencer?
It's a highly-rewarding venture to be an Instagram influencer. As you make a name for yourself and build your brand, many other brands will want to partner with you and offer you money, or free products and services in exchange for your 'influence.'
To be a popular Instagram influencer, you need to have some specific qualities. Let's take a look at a few:
Fun Personality
People are often drawn to fun and exciting people. To connect deeply with your audience, you need to be sociable, agreeable, friendly, receptive, pleasant, and able to handle negative feedback well.
Relatability
If your audience does not relate to your content or what you do, it may be difficult to influence them. You have to be genuine, authentic, and willing to sympathize with your followers' experiences. They need to feel like they know you and you know their struggles.
Consistent
As an Instagram influencer, your posts must be consistent in quality. You should also be tech-savvy enough to efficiently use all the features that Instagram provides to connect with your audience.
Final Thoughts
Becoming an Instagram influencer is not a day's job. It takes time and consistency to get the results you desire. As long as you have the passion, patience, and qualities required, you too can become a money-making Instagram influencer.
We've shared the 5 basic steps you need to become an Instagram influencer, follow them to achieve your dreams in 2022!