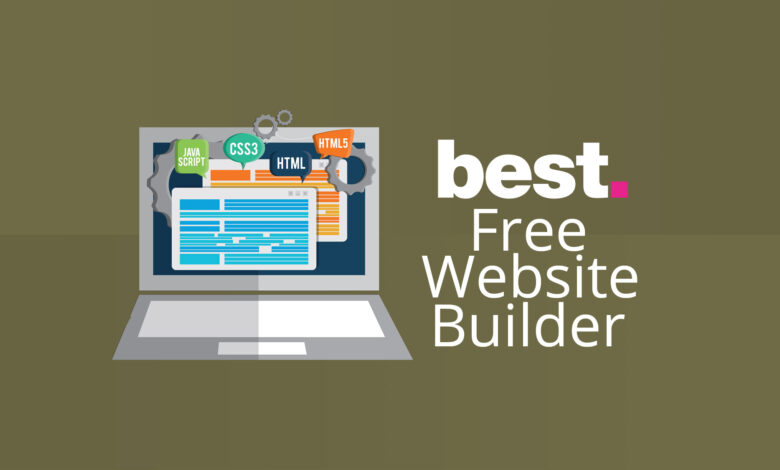 Tech
4 Essential Reasons Why You Should Definitely Use an Online Website Builder
Until recently, building a professional website was not easy as it required the assistance of a professional developer or designer, who took two or three weeks to design a custom-made website. Nevertheless, it has become a thing of the past with the development of an online website builder. You can build a customizable website quickly at a low price today. A startup or small business should have a website of its own to establish its presence online.
Moreover, the development of social media tools has enabled most companies to use digital marketing strategies to reach customers across the globe. However, you can find several small businesses that still don't have a website or are not serious about creating one. They think that hiring a web developer is expensive. You can create a website much faster today, and you don't need any coding skills for it.
Web builders come with handy tools like a drag-and-drop tool, which facilitates choosing a template and dragging and dropping it at any place on the webpage. The powerful features help you create a functional website that attracts customers and converts them into sales leads. Though there are free website builders, it is advisable to go for a suitable web building plan to get access to most of the unique features like professional templates, social media integration, and unlimited pages and email accounts.
Professional and customizable templates
You don't require any technical skills to design your website using a web builder. All you have to do is to buy a subscription plan from a reliable service provider. Nevertheless, your web-building plan depends on whether you need only a web builder platform with additional specifications or you require e-commerce builder functions too.
Any of these plans will give access to numerous readily-available and customizable templates, from which you can choose a design suitable for your business. On the dashboard, you can find the drag-and-drop editor to place the templates you want on your site. You can also edit the elements on the templates to match your requirement.
You can have your prospective customers engage and interact with your product or brand via social media integration. There are social share buttons to help you share your product features or brand on various social media profiles. This helps increase awareness of your product, content, or brand. The people who visit your website can find your product or service on social media pages. You can find extensions or plugins to link your website with the business pages on Facebook and Instagram.
All-in-one e-commerce platform
If you want to run an e-commerce store, you can design and run it on the same platform. By subscribing to a suitable plan, you can get access to various e-commerce functionalities such as a built-in shopping cart, product catalogue, shipping, payment gateways, order and inventory management, etc.
Whether you are just starting or growing your new business, you can have all the required elements without compromising on quality, function, and performance at a low price. Using a reliable web builder, you can create an all-in-one e-commerce store to get more visitors to your site and increase sales.
Mobile-responsive website
If you want your website to give the best user experience, then, it should be compatible with any user interface. The templates offered on a web-building platform are optimized to use on any smart device, such as a mobile phone and tablet.  
You don't have to worry about building a website for your small business anymore. Choose an appropriate service provider for an online website builder plan and design your site within a few minutes.