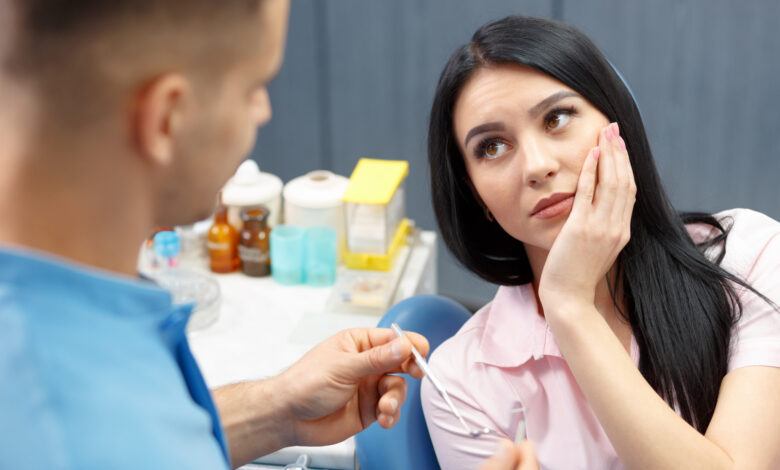 Health
3 Things to Do if Your Child Is Scared of the Dentist
It's no surprise that many kids fear going to the dentist, but it's important to know what to do if your child is feeling anxious about their upcoming dental appointment.
As an adult, you can opt-out of your dentist appointments if you need to. However, your child must find that their dentist visits are a core part of their routine and will attend ordinarily. For many children, their trips to the dentist are outright terrifying.
If your child is nervous and doesn't want to go to the dentist, it's normal and understandable. More importantly, there are plenty of things you can do to help them feel more relaxed and composed.
Ready to find out how? Keep reading below to discover what you can do when your child is scared of the dentist.
1. Talk to Your Child About Not being Scared of the Dentist and What to Expect
Before your child's appointment, talk to them about what to expect, show them pictures of the dentist's office and dental equipment, and read books with them about going to the dentist.
On the day of the appointment, arrive early so your child has time to adjust to the new environment.
If your child is still scared, you can ask the dentist if they will do a "show and tell" where they show your child all of the equipment and explain what it is used for.
2. Let Your Child Choose a Toy or Object to Bring to the Appointment
Try to make the dentist appointment as fun as possible by bringing along a favorite toy or stuffed animal.
Help your child relax before the dentist appointment. You can do this by reading a book together or playing some calming music.
You can also try desensitization techniques before going to the dentist, such as letting them watch you brush your teeth or allowing them to count the number of times the drill makes a sound. This can help them feel more comfortable and in control.
3. Explain That the Dentist is There to Help Keep Their Teeth Healthy
Tell your child that the dentist is there to help them keep their teeth healthy and will not hurt them.
This can help them understand that the dentist is not someone to be scared of. You can bring them to the best pediatric dentist for a check-up or cleaning before their appointment to get them used to the office and staff.
Lastly, you can talk to the dentist about your child's fears and concerns and they may be able to help put your child at ease.
Positive Reinforcement and Rewards
With little preparation, going to the dentist can be a successful and fear-free visit. Make the dentist a positive experience for your child by using positive reinforcement and rewards.
Reward them after the appointment for not being scared of the dentist. If your child is still afraid of the dentist after taking these measures, tell the dentist so they can be extra gentle and help your child feel more comfortable.
Wondering what else you can do to keep your child happy and healthy? Check out the rest of our blog for more tips and insights!