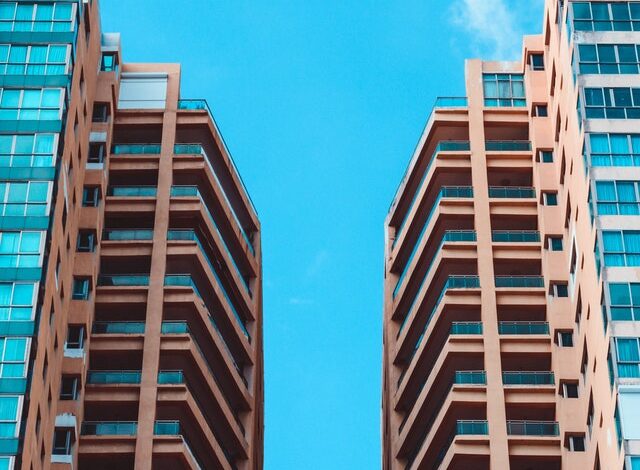 Tech
3 Reasons Your Data is Safe on Property Management Software
Many landlords worry about the security of their data online. Whether you're new to property management software or consider yourself a pro, data security should be a top concern. How do you really know how your data is stored and secured on the web?
Maybe you're concerned about data security because you use a cloud-based property management platform. In this case, your data isn't saved on your local hard drive at all. Instead, your information lives on the internet, where it is sometimes unclear exactly who can access it.
If this is the first time you've thought about data security in your rental business, don't panic. There are many reasons to trust property management software with your data, even on cloud-based platforms.
Here are four reasons your data is safe on property management software.
1. It's Encrypted
For those unfamiliar, encryption is the primary way information is safely stored on the web. Through a process of layers of translation into code, encryption makes your data inaccessible to anyone without a decryption "key"—or in your case, your login credentials. Considering the vast quantities of data currently stored on the web, encryption is a very effective method of securing data.
If your property management software platform is cloud-based, it also uses encryption to secure your data. Only you can see and edit sensitive details like bank, credit card, or identification numbers.
If you have any questions about data security on your particular platform, don't hesitate to reach out to an IT or customer support representative. They will be able to tell you the specifics of how your information is secured on their platform.
2. It's Saved on the Cloud
Those who worry about security on cloud-based platforms often forget about the vulnerabilities of their hard drives. Your physical computer poses far more risks than the cloud.
For instance, hard drives can be broken, lost, stolen, destroyed, or misplaced. Your hard drive is also susceptible to clutter and disorganization. Even non-accidents pose a risk to your data. Let's say you got a new computer and need to transfer your local data. If your files aren't organized, you may lose something important.
Rather than fretting about these potential disasters, use cloud-based software. Cloud-based software offers the security and peace of mind of knowing that your data is always saved on the cloud, no matter what happens to your hard drive.
4. Digital Theft is Rare
Cybersecurity concerns are increasingly prominent in the news. Data leaks and other privacy breaches have led many to distrust certain sites and software with their data.
Despite these concerns, digital theft of property management information is relatively rare. Yes, it's true that hundreds of other landlords use your platform. However, access to your tenants' data is restricted to you.
Tips for Staying Secure on the Web
If you still have concerns, here are some general tips for securing your data online. First, seek out software that is secured by two-factor authentication. This ensures that hackers can't enter your account without also having access to your phone or email.
Be sure your password for your property management software account is unique from other passwords and is sufficiently long (at least 8-12 characters). You'll also want to use as many different kinds of characters as possible, including both cases, punctuation, and symbols.
Next, if you want multiple team members to access the software, be sure you choose a platform with multi-user management. Don't just distribute your account username and password for everyone to use. This way, only you have access to all the information stored on the platform. With multi-user management, your team members can have their own roles with their own account details.
Finally, only access your property management software on secure WiFi networks. Public networks are often non-password protected and may allow a hacker to breach your account.
Prioritize Data Security with Property Management Software
Data security shouldn't be a headache. Thankfully, prioritizing security is effortless with the right tools. If you use property management software, you're already one step ahead of malicious hackers. By storing your data on the cloud, you also safeguard it against the potential hazards of your hard drive. With high-quality software tools and some common sense, you can rest easy knowing your data is as safe as possible.