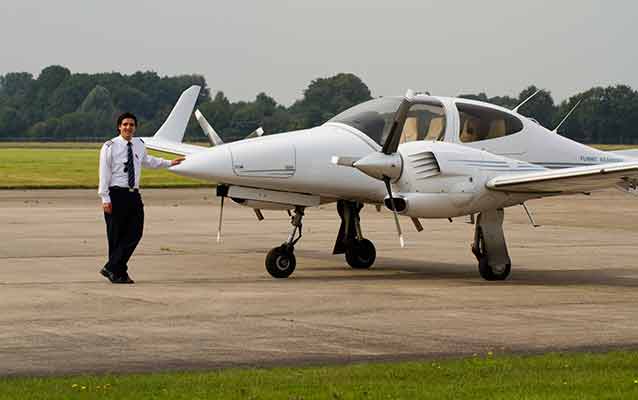 Education
Your Guide To Finding The Best Flying School!
Did you take passing with flying colors literally? Are you thinking about swimming through the clouds and managing the flights like a pro? Well, it's an attractive dream. However, we know it is not an easy one. You shall require lots of training and years of proper education to reach the blue skies. And a good mentor is always a treasure in this course of flying.
Find the best flight training school through these steps!
After you complete the primary knowledge, you need to apply to a reputed flying school or training academy to get proper training in this field. Managing flight is one of those highest-paying jobs in the world that requires extensive training. You might also know that the safety and security of lots of people depend on you when you take this job. Now, do you understand why we emphasize the need to choose your flight training school so carefully? And if you want some help in selecting one, read on:
Establish your goals first –Before you go into deep research on inquiring about an aviation training school, consider setting up your goals first. Are you learning to fly as a hobby, or do you want to make a career out of it? (Say, as a helicopter tour guide!) Are you interested in joining the Navy, or do you consider being a pilot the most suitable career for yourself? Only after recognizing your goal, search for a flying training school that produces experts in that field. Some aviation training institutions are excellent in teaching you the management of helicopters, while some might be excellent in pilot training. Accordingly, move further with your references.
Select the flight school that fits your budget – Flight training requires excessive funds. However, we are not saying that you should go to the top school that demands a massive fee. Some great flight training schools don't charge too high and even accept education loan options to make paying them more convenient.
The time you can dedicate to the training –You will get the flight training schools which train you to become an expert pilot within a few months and even those which provide proper training for years. But how much time are you ready to dedicate to this training? Accordingly, you have to choose the training schools and the particular courses that they offer.
Enroll after thorough research – You don't change flight training schools often. (Not even once, for that matter.) So, you have to be very clear and sure that the training center you are selecting is the best for you. So, do your research and homework very carefully. Take your time to consider all the options provided by them and, only if you are satisfied that they have the best teachers and trainers and grant you practical and theoretical knowledge of the flights and flying, enroll in their institution.
Are they registered, and what type of courses do they provide – There might be some flight training schools that ask for meager charges but are not government approved. Remember, you have to stay away from such institutions. In Hillsboro, an Aero Academy like Hillsboro Aero Academy is reliable, certified, and provides proper licensed courses and training in aviation. They have flexible payment terms, help you get placements, and even ensure extra benefits (for example – helping with visas for international students, diverse flight conditions and fleets, and much more). When you consider them for your flight training courses, you get a tailored program to turn you into an expert helicopter or airplane pilot.
Traveling up high in the sky is an extraordinary experience. And since you intend to take up a career in this field, your entire life would be an adventure. However, staying properly geared and ready for those challenges requires top-class training, and this is what you get through enrolling in one of the best training schools.