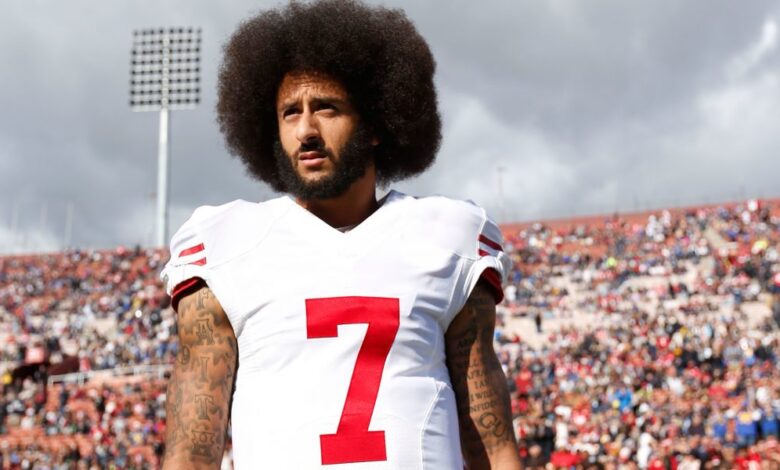 Gaming
Will the Raiders take a chance on Colin Kaepernick?
One of the longest-running controversies in the modern NFL could at least be seeing the beginning of its end with the news that Colin Kaepernick will work out with the Las Vegas Raiders. Absent from the league since 2016, Kaepernick has divided opinion ever since. Some feel, with plentiful evidence, that the former 49ers passer has been blackballed from the league for his political activism. Others argue that he is a mediocre QB who was fortunate to be a starter on a team with an excellent supporting cast, and at least parts of that are true. But now, we may actually get to see if he can hack it as a player.
It's not lost on anyone that his potential new home is an appropriate destination for anyone who has had fans of prop bets seeking out live casinos not on Gamstop to bet on his potential return. However, Vegas could make a lot of sense for a potential return to the NFL. It's not one of the more conservative markets in the league, so local fans are unlikely to turn away should he be offered a long-term contract. It's also important, though, to ask whether he could still be a fit as a player; and the following are salient points in evaluating that.
He's not going to be a starter
Certainly, if Kaepernick signs a contract with the Raiders, a few facts are worth noting. First, he's going to be on a "prove yourself" salary. The franchise is not going to be giving him Deshaun Watson money. Also, he won't be expected to pick up where he left off, as an NFL starter. The Raiders are confident in Derek Carr as their man of the moment, and not just for the moment. Kaepernick's playing time in the NFL, if a deal materializes, will be limited and situational, with the main "situation" being an injury to Carr. In that case, he may well be an upgrade on Nick Mullens.
He's been out of the game for six years
Players have come out of retirement to play in the NFL before. Brett Favre did it twice. Ricky Williams did it and came back as one of the best running backs in the NFL. Tom Brady has just done it, but that doesn't really count. Jay Cutler did it and was terrible. So Kaepernick wouldn't be in uncharted territory. Six years is a long time away, and there will be questions over whether the league has moved on too much. But on the other hand, that's six years Kaepernick hasn't been getting hit by defensive ends or playing road games in Green Bay in December. He'd be a young 34 in September, and with quarterbacks apparently playing until they're 45 these days, he's got time.
His activism is neither an anomaly nor a disqualification
This isn't the place to rake over what NFL players, including some who have moved clubs for a big payday this spring, have done and still been welcomed in the league. Forget that for a moment. The very issues that Kaepernick protested while still in the NFL are now not only protested by other active players in much the same way, they've been co-opted by the league itself in some cases. Kaepernick's absence from the NFL was never even about the issues he raised, but the unapologetic and defiant way in which he raised them. Change never happens because someone asks politely, so the smart thing to do would be to welcome him back to the NFL and face the future.