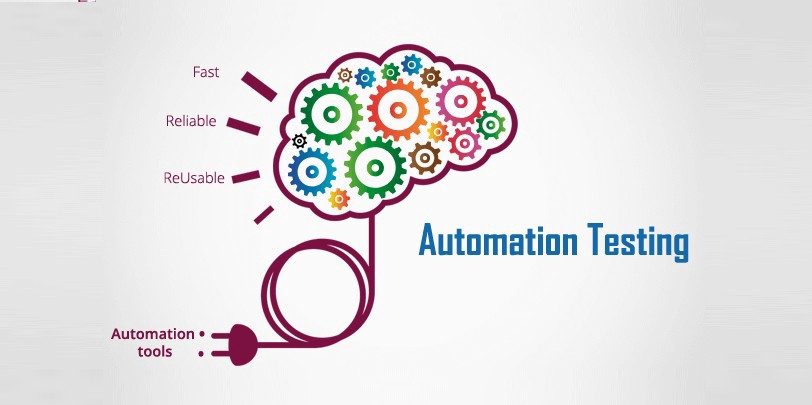 Tech
What are the roles and responsibilities of the automation tester?
Automated testing roles and responsibilities are defined as knowing where people are on the team and the corresponding tasks and responsibilities people need to perform to justify the roles they participate in. Employees participating in an organization are responsible for tasks and responsibilities within the team known as responsibilities of the role or position assigned to them. By clearly assigning responsibility for automated testing roles, organizations can benefit both tangible and intangible from smoother execution and more productive results. You must clearly understand the responsibilities of this role so that it can positively impact your career and help you improve your organization. This article describes the different responsibilities of the automated testing role.
The first obvious requirement for an automated test engineer is ideal technical expertise and experience. In addition, to maintain good relations with their colleagues in the workplace, good test engineers must be familiar with external diplomacy. These are just the key skills needed to become a successful automated test engineer.
Roles and Responsibilities in Automated Testing
The role of a test automation engineer (test engineer) is to design, write, test and deploy effective test automation solutions for software. To fulfil these responsibilities, automation engineers implement appropriate automation techniques to accurately achieve the short and long-term goals in the automation testing company. Testing tasks can be automated as much as possible in the shortest possible time using a minimal set of object code/scripts. If you are not testing your tests, you should pay attention to coverage tests. For example, if a manual test case or a manual test preparation process consumes a lot of test resources, that manual process should be prioritized for automation. As mentioned earlier, automation test engineers have many roles and responsibilities.
Develop and configure test automation networks and perform reliability and performance testing.
Working with product and software management and support engineers to deliver reliable enterprise software products.
Develop and execute test automation using LabView, Python, hardware and software test tools.
Strengthen your testing framework and develop automated tests to ensure consistency with QuickTestProfessional.
Accurately evaluate tests and coordinate work activities with team members.
Apply, design and develop automated testing strategies and create automated testing frameworks.
Analyze and validate optimally automated and manual test methods and perform acceptance, integration, installation and system testing.
Participate in product design to ensure test coverage that meets end-user requirements.
Documentation of test results and reporting and validation of bug fixes in software is acceptable for automation standards.
Coordinate with project management and development teams throughout the product development cycle to ensure compliance with end-user product and quality requirements and delivery schedules.
Analyze performance test requirements and create test and debug plans to understand what is being tested.
He manages the performance tests and provides the results to the project team for validation and analysis.
Answer, resolve and track technical questions.
Build test strategies and suites for manual and automated tests.
Prepare software defect tracking and report the release status of the whole project to the parties.
The soft skills you need to become an automation engineer
The roles and responsibilities of an automation tester include a variety of verbal and collaborative communications. Having the ability to soften firmly creates the ability to move up the ranks:-
Prioritize cleanliness and arrange places that require on-site attention. No matter how computerized you want to be, not everyone wants to be computerized.
Cooperate with internal and external stakeholders as needed. They work closely with a diverse group of engineering group contributors to deliver best-in-class solutions.
QA automation engineers are detail-oriented professionals.
Generating worm reports, prioritizing tasks, and automating many of these roles and responsibilities for testers requires excessive analytical power.
QA automation engineers use problem-solving techniques to find and fix bugs.
Communication skills are essential. To work effectively with engineering teams, QA automation engineers must have strong oral communication skills.
The technical skills needed to effectively fulfill the roles and responsibilities of an automation tester:
Coding and scripting – The first basic you need to master is coding and scripting. Understand and fascinate C and its variants, Python, Pearl, Java, Ruby and Shell.
Testing tools – It is also arguably considered one of the key skills as an automation engineer to solve problems and check different answers.
Test and Run Design – Quality assurance automation engineers design computer-based controls for software validation and create action plans to implement those scenarios.
Identifying and Reporting Bugs – QA automation engineers check malware scans and highlight problem areas. Then they give the same gift to the different stakeholders.
Identify quality issues – QA automation engineers ensure that all pleasant tests have been performed to achieve application capabilities.
Conclusion
This article should be done to demonstrate the role of automated testing by executing developed test cases in an automated way to effectively validate the functionality that has been developed and needs to be started. Try to understand what the responsibilities are.
Author BIO
Kamal Singh, Marketing Manager at Devstringx Technologies the top independent software testing company in India. He has great working experience in the IT domain. His role includes overall quality assessment and business development for Devstringx. Explore him through his ideas on a number of domains and as a part-time author of this blog.