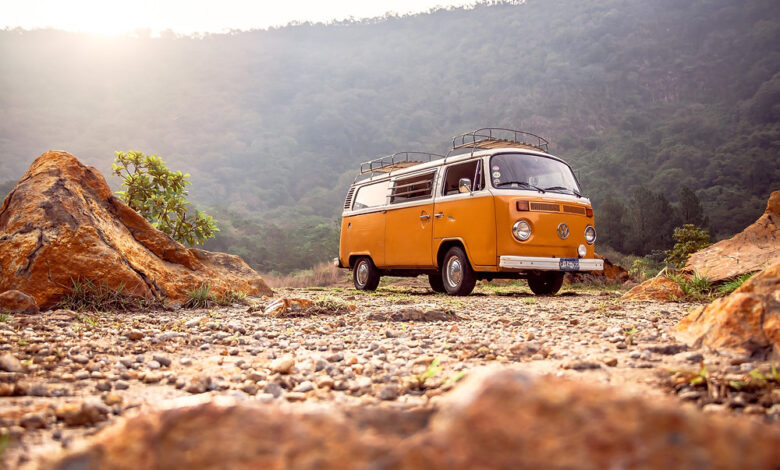 Travel
Van Life Calling Your Name? 6 Tips for Taking Life on the Highway
Van life is taking the world by storm as the new(ish) way to live a nomadic lifestyle, but there's so much involved. Where do you start? If you're considering jumping into this lifestyle, here are six tips that might change your game plan.
Stock the essentials
You don't want to end up in the middle of nowhere and realize that you're without something you need. Take time to think about your needs and plan accordingly.
If you're planning on doing a lot of cooking on the road, pack a set of stainless steel pots and pans. Other van life kitchen essentials include a pressure cooker you can easily store on the countertop or in a nearby cabinet, a top-of-the-line dutch oven, a camp stove, and a collapsable colander. When furnishing your kitchen on wheels, remember to keep size in mind. That way, larger-than-life kitchen tools don't hog limited space.
If you're taking your pet with you, how can you take care of them on the road? With cooling pads, a retractable leash for hiking, flea and tick spray, and a collapsable water dish, you'll have everything you need onboard to take care of your canine companion.
Do a test drive
Going for a test trip is more valuable than you might think. Questions to keep in mind during your trip:
What would make your experience easier?
What came up that you didn't plan for?
What tools are helping, and what's taking up space?
Are there any mechanical issues I should be aware of or fix before departing?
A short road trip will help you prep for long-term van life or even decide if it's for you.
Plan ahead
Planning ahead isn't the same as thinking long-term. If you're hoping to save money by living the van life, there are things you need to think about to succeed.
You need to plan to do routine maintenance that keeps your car running. If you're banking on free parking, do your research to ensure it's free (some Wal-Marts offer overnight parking, and some don't).
A little effort before you take your next step will save you time and money.
Reconsider how many electronics you need
Cooking using a microwave and hot plate might seem like no-brainers, but having too many electronics can be a strain on your system.
You'll want to minimize the number of electronics you plug into your system to avoid investing in a pricey solar system. Be ready to charge phones and batteries in cafes and cook over gas when you can.
Network with experienced van lifers
If you're sure this is what you want, start connecting with people already living the lifestyle. Sure, the blogs will give you an idea of what it's like, but they're trying to sell you.
Talk to people and ask for the good, the bad, and the ugly. Find resources, like campgrounds, that they recommend. Other van lifers may be an essential tool in your toolbox.
Use paid campsites
For those attached to the "free camping" idea, campsites are any van-lifers best friend. A paid campsite will offer you somewhere to park for your stay, get water, and maybe even use Wi-Fi (and check your mail, if you have a virtual mailbox). Plus, it'll be a great place to connect with other van lifers and campers.
Final thoughts
Van living is an incredible, minimalist, life-changing lifestyle. It's not for everyone, and that's okay. If you're ready to take the plunge, keep these tips in mind.