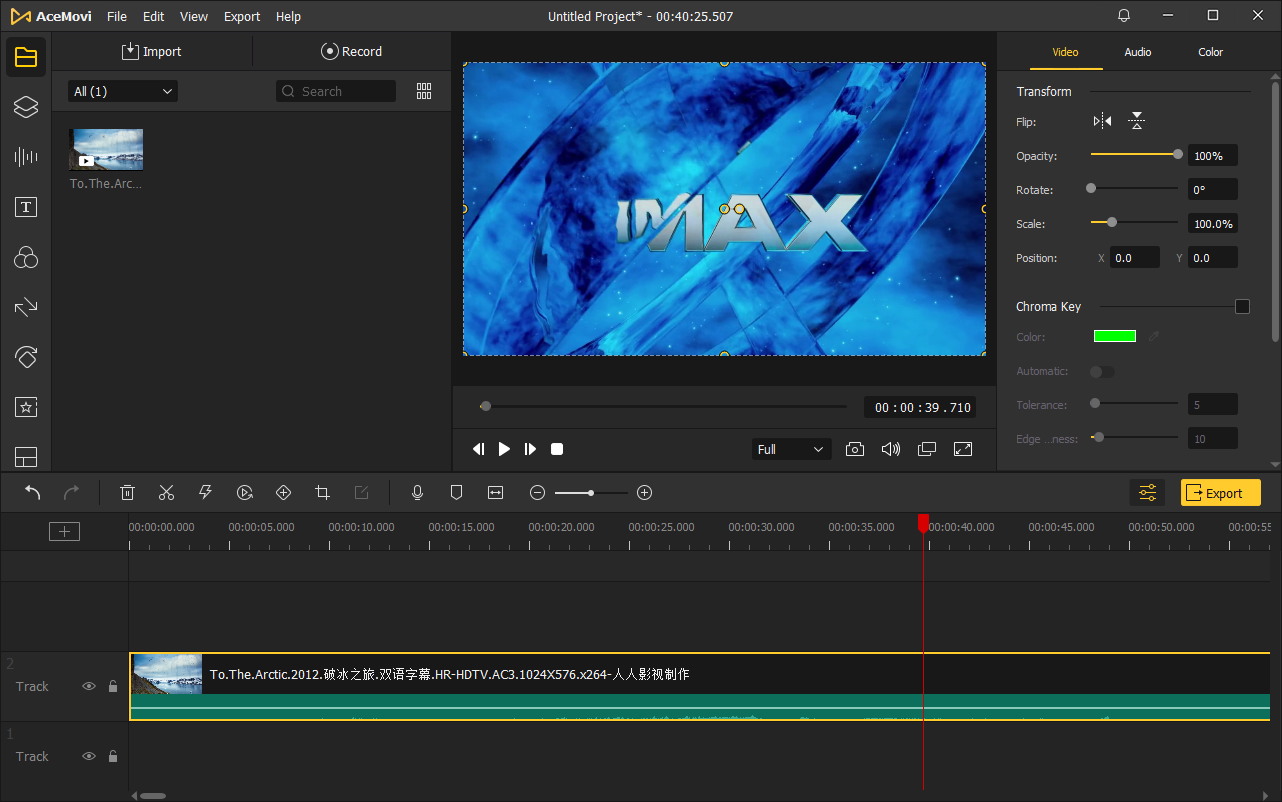 Tech
TunesKit AceMovi Video Editor: The Easiest Way to Create Super-smooth Videos
Creating high-quality videos is no easy task. If you're searching for a video editor that will ensure your videos don't look like amateur content, you're in the right place. AceMovi Video Editor is the perfect video editor to help you create videos that are professionally-looking and super-smooth. This video editing app features some amazing features that will help you create videos with almost no effort. In this article, you will learn about the features of AceMovi Video Editor, how to use it, and the best tutorials for learning more about this video editing app.
AceMovi Video Editor overview
TunesKit AceMovi Video Editor is a video editing app that have ton of features. Whether you're looking to create professional-looking videos or just to make your home videos look a little more polished, AceMovi Video Editor may be the best video editor for you. AceMovi Video Editor also has an interface that is remarkably user-friendly. It's simple and easy to navigate which makes it perfect for beginners and experts alike. The app also offers tons of tutorials and resources on its website which is great if you're just starting out in the world of video editing. All in all, AceMovi Video Editor is one of the easiest ways to create super-smooth videos with almost no effort at all.
Easy to use
AceMovi Video Editor is a user-friendly video editor. There are a lot of video editing apps out there that require a lot of time to create and perfect your video, but AceMovi Video Editor is different. It's easy to use and requires minimal effort. AceMovi Video Editor has many features that help you make videos with professional-looking quality. You can fix up audio problems, add effects, and more with just a click or swipe. Plus, it features various templates for projects like weddings and birthdays so you don't have to start from scratch.
Great for video creation
AceMovi Video Editor is great for video creation. This video editor has a drag and drop interface that is easy to use, so you can create professional-looking videos with just a few taps. AceMovi Video Editor allows you to make changes to your video right on the timeline, so you don't have to worry about editing individual clips. You can also edit multiple videos at once, which makes it easier than ever to edit many different clips in one sitting. AceMovi Video Editor features some incredible features like the auto-trim function, which automatically trims your videos down to the desired length. You can also easily add filters, change audio levels, insert text or images on top of your video, or even add special effects like lightning or fire.
Works well with Windows and Mac device
One of the best features of AceMovi Video Editor is its compatibility with Windows and Mac devices. This means you can use it on your laptop or desktop computer as well as on your phone. This app is available for freeon trial basis, which is a big bonus if you're looking for an inexpensive video editing option. AceMovi Video Editor offers a variety of editing options that are easy to use. When you open the app, you will see all of the available videos on your device—videos from social media sites like Facebook, Instagram, and YouTube are also accessible. You can select any video you want to edit and then click "Edit" in the toolbar at the top of the screen. If you want to add music to your video, there are also many options available in this section; just choose one that matches your style. The tools section gives you access to even more editing features. There is a timeline with all of your clips that lets you drag each one into place and trim them accordingly for smoother transitions in your final video. Once you have finished editing your video, all that's left to do is click "Export Video" at the bottom of the screen and add a title before saving it!
Can add music to your videos
One of the best features of this app is that you can add music to your videos. You can also add text to your videos, which will make them more entertaining.
Pros Easy to use
AceMovi Video Editor has a user-friendly interface that will make it easy for you to create videos. It's so easy, in fact, that even a beginner can create professional-looking videos in just minutes. This app is designed for both newbies and advanced users, so everyone can get the most out of it.
Cons Not free to use
This app is not free to use, but it is worth the purchase. If you are looking for a professional-looking video editor that will make your videos look good and come out with little effort, then this app is perfect. It's worth the investment to purchase AceMovi Video Editor because of all the amazing features and tutorials it has to offer.
Conclusion
AceMovi Video Editor is a great option for those looking to create videos and edit them all within the same program. It is easy to use, has great features and is available for both Windows and Mac devices. Although AceMovi Video Editor is not a free program, it does come with a generous demo, so you can try before you buy!