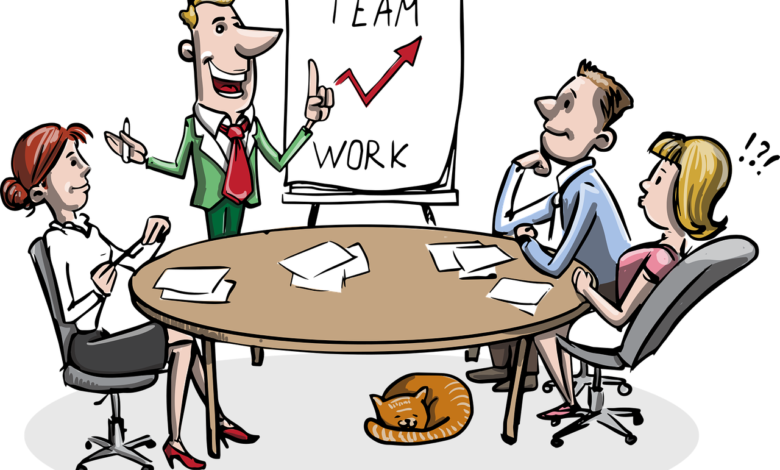 Well, leading a team can be tricky sometimes because as a leader you need to manage your team's performance along with their overall success and their work productivity. It requires a great set of skills for a leader to lead a team effectively.
Here are some tips for leading a successful team:
Clear purpose, goals, and expectations for the team:
Well, a good leader has a great ability to provide clear and transparent information to their employees so that they will be able to understand what their work is and how to do that work. Also, they provide a clear vision for the company's future and make sure that their people should follow the right path to achieve the goal.
Build trust among team members:
When a leader connects with their employees on a regular basis then they will be able to understand their employee's strengths and weaknesses and also it will help them to establish a strong relationship. Along with that, a leader knows how to support their team in difficult times, this will help the employees to gain trust with their leader and they will develop more confidence in sharing their ideas and issues in the company.
Hold regular planning and review meetings:
There are some employees who face the problem of lack of confidence and they are not able to coordinate with their team members. This can make them confused in understanding their task and causes stress at work. To overcome this situation leaders will allow their people to join company meetings and share their ideas and thoughts for the company's future plan. This will help them gain confidence and also it will help in their effective work results.
Track how team members spend their time:
A successful leader has the ability to provide productive feedback to their employees. They will also track the work performance of their team members to provide them feedback about which part of the area they need more improvement. Encouraging your employees to develop new skills for managing their time effectively will help the employees to work hard to provide effective and quicker work results.
Be a good coach to your team:
"A man who wants to lead the orchestra must turn his back on the crowd," said Max Lucado.
Leaders show a great set of skills in their work that influence their employees to work hard and achieve those skills for their effective and efficient work. When a leader empowers their team to stop micromanaging and focus on a single task at a time then it will help in increasing work productivity at the workplace.
One example of such leadership is Thomas Kane Chicago, managing director and private wealth manager at Merrill Private Wealth Management, who is helping many new businesses in their growth and also donating to charities to support those who need help. The Chicago-based company is actively supporting non-profitable organizations.
Tom Kane Merrill Lynch is also helping new businesses to overcome the problems and provide them better growth for the future.