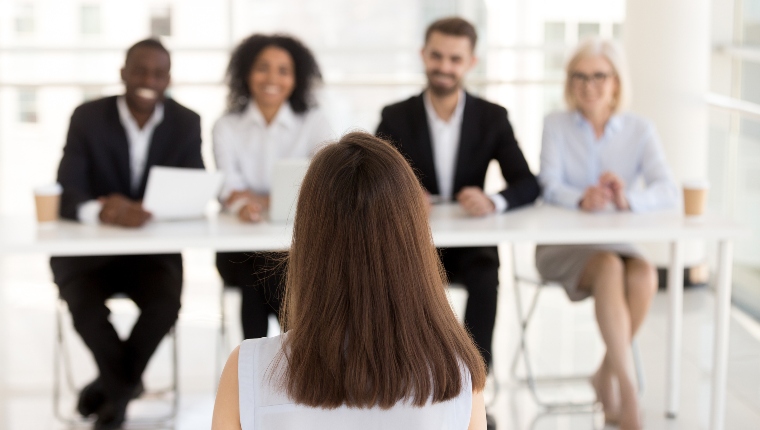 No matter your level of experience, job interviews may be nerve-wracking whether you're trying to enhance your career or get your first job.
The urge to obtain a stellar job is often strong, but when you're up against seasoned business experts for an alluring offer, anxiety may quickly take control. Staying organized is essential to help you succeed in 2023 and help you master the job interview. There is still a severe shortage of jobs.
To fill their vacancies, businesses are seeking precise, educated, and qualified candidates. Job searchers must be prepared for such roles and on the ball. They must participate in the hiring process and understand how to increase their chances of landing a job.
The employment market is heavily reliant on technology, which will remain a huge advantage. Here are some pointers to help you increase your chances of landing a job.
Utilize technology for your benefit
Jack Sobel, co-founder of Rabbi Meir Baal Haness Charities shares: "There are several methods for job searchers to locate employment opportunities on the internet. You may use most of them for free and they will help you with your search.
Sign up for newsletters or job notifications while using online tools like job boards or social media to stay informed throughout your hunt.
Customized notifications will deliver the positions you wish to apply for straight to your email so you can move swiftly when your ideal position becomes available.
You may use mobile-friendly applications to apply for employment while you're out and about, saving you from having to wait until you return home to fetch your laptop.
You may reach out to more people more effectively by using mobile applications. You may submit a resume straight to an employer's mailbox using mobile applications.
Social networking is another tool you may use for job searching. Look for job postings on Twitter, Facebook, LinkedIn, and other well-known sites.
Make direct relationships with persons who are employed by the company you are considering, and look into the recruiting manager's qualifications."
Establish Professional Relationships
Sam Willis, owner of Raincatcher suggests: "Make sure you are acquainted with key figures in your business and expertise. Create a network of professionals who can impart their expertise and experience to you.
These experts are referred to as connectors or the people to contact while seeking work. Even if it's only online, you need to get to know these individuals and establish relationships with them.
Professional connections may be formed in a variety of ways. Spend some time properly networking with them.
When you discover a position via an internet employment site, get in touch with them. Establish a professional connection while proceeding gently. Attend industry events to network with prominent individuals.
Check out the professionals you follow on LinkedIn. Do you often click the 'like' button on their posts? Connect with someone and communicate!
Great individuals in your field often serve as true thought leaders on principles and techniques that you support and want to apply to your own professional life.
To grow your network of industry leaders, get in touch with them, follow and look at their articles, and check who else is commenting. Your chances of finding a job that is a fantastic match for you will increase as you network more!"
Getting Ready for Video Interviews
Percy Grunwald, owner of Hosting Data states: "In the post-COVID era, interviews are performed in a variety of methods. First-round interviews are often conducted through video chat.
A number of queries, including why you're interested in the company/role and why you want to leave your present job, may be anticipated. Depending on the job and sector you're looking for, you could be expected to produce and present a portfolio.
Although preparation is necessary for interviews, with little practice, you'll be prepared for any question that comes up.
Before your first real interview, practice speaking on camera. You may practice interview questions and speak coherently by doing a mock interview with friends or using internet tools.
Review your job history, portfolio, and any other pertinent documents before the interview. In addition, make sure you have the right tools for a video interview.
This involves a reliable wifi connection, an uncluttered space, and the necessary software for the video conversation."
Matching the job requirements
Analyzing the job description is as vital to investigate the organization. Try to determine precisely what the employer is seeking in its perfect candidate when you read the job description.
Make a list of every qualification, ability, and knowledge required to carry out this job properly.
Then, make a list of your greatest qualities and attempt to match them with the job's needs. Concentrate on your strongest attributes, including any credentials, prior experiences, talents, and personal traits.
Be careful to bring them up in the interview if they fit the job description well. This will support your argument that you are the ideal candidate for the position.
Keep your look in mind.
Isla Sibanda, founder of Privacy Australia believes: "While most of us would like to think that our talents, education, and the quality of our character are what determine how we are evaluated, this may not always be the case.
In fact, when we go into a job interview, our physical appearance is often the first thing the interviewer notices, so it's critical to provide a good first impression.
Start by deciding on an outfit in advance. The safest course of action is to wear an exquisite and neutral suit if you are unsure about the company's dress code.
To get an ideal fit, spend money on professional suit fitting. If you use makeup, keep it light and modest and keep your hair neatly kept. Possible employers will have a favorable impression of you if you seem tidy and well-groomed."