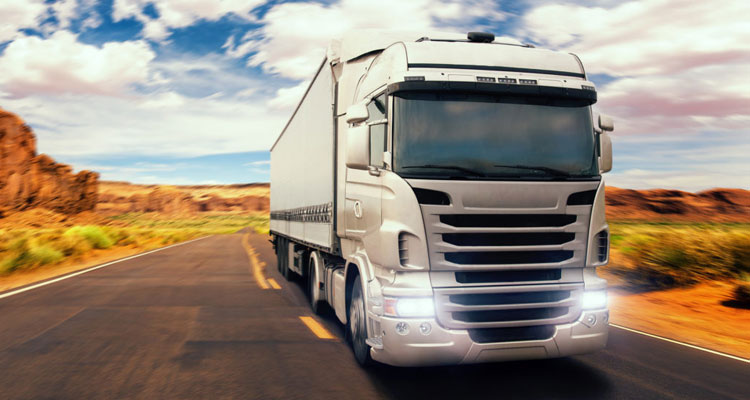 In Australia, taxi trucks and their add-on services are gaining traction by the hour. Over the last few years, the demand for taxi trucks and their add-on services has risen dramatically. A taxi truck with a driver is a service available to businesses and individuals. In Australia, small and medium-sized businesses, as well as e-commerce companies, are increasingly dependent on taxi trucks for logistics.
It is also possible for large logistics companies to benefit from a taxi truck business of substantial size. The main reason for separating small and large customers is that their use cases tend to differ. We will discuss the reasons why taxi trucks have become so popular in the Land Down Under. We will also discuss the advantages of hiring taxi trucks for business.
'Taxi Trucks' Are Increasingly Popular
A lot of freight forwarding services and 3PL companies prefer taxi trucks. Australia has a robust road system and businesses are utilizing it to its fullest. Furthermore, taxi trucks are more 'modular' in that businesses can hire as many trucks as necessary, based on their needs. In addition, it is cheaper than other channels such as waterways and airways. Here are some reasons why taxi trucks in Sydney are so popular now.
The availability of the service
In general, taxi truck services are available 24 hours a day, 7 days a week. The roads may be closed due to flooding, which is quite common here. However, under normal circumstances, taxi trucks can be used at any time of the year. A taxi truck company has ample resources to cater to its customer base, which means they are always ready to rent out their vehicles as needed. A buffer of trucks is also maintained by the big players in case the demand surges.
The Australian road system is well established. In addition, urban settlements provide a conducive environment for taxi truck businesses to flourish. In Australia, you can easily hire a taxi truck in Melbourne, Canberra, Perth, Adelaide, Sydney, Gold Coast, etc. The availability of taxi trucks and their services is never an issue because of this. Due to this advantage, taxi trucks have become increasingly popular and businesses prefer them over other transportation methods.
Cheaper than comparable products
In addition to micromanaging to save costs, they can also be hired based on the demand, depending on the time of year. Fuel prices are also comparatively cheaper for this channel.
When we talk about pricing, it does not necessarily imply that the costs are operational. Taxi trucks are also more affordable because of their ease of access, so businesses and individuals have to spend fewer resources to get the right one. As a result of the reduced effort involved, prices are even lower.
Another great aspect of taxi trucks – the flexibility – allows companies to have multiple vendors. This opens up more options, thus lowering prices even further. It is a challenge for taxi truck companies to compete in this sector – even in the logistics sector as a whole – but it is a great advantage for their customers.
A higher level of service quality
There has been a positive impact on the quality of service as a result of this great competition among taxi truck companies. Trying to get the best customers in the country means taxi truck companies are constantly upgrading their products. This creates an environment that is competitive and healthy. Again, this is beneficial to customers.
In general, the logistics scene is undergoing a major transformation. We are witnessing an amazing amount of diversity. Companies like Amazon are leading the way to code and managed to conquer the market globally. Smaller companies are taking a page off of this and adapting to the information age.
Generally speaking, the logistics scene is entering a very transformative phase. The diversity is quite remarkable. Companies like Amazon are leading the way is a great boon for the taxi trucks scene as well. Search for a phrase such as "truck taxi near me" and you will end up with millions of results. This technological shift has resulted in a better quality of service as well as increased demand for truck taxis in Australia.
A variety of applications
Last but not least, taxi trucks are gaining popularity due to their multiple applications. This is great for companies that excel in more than one vertical. However, niche businesses will still benefit from taxi trucks as well.
Taxi trucks are most commonly used in the following industries:
Fast-moving consumer goods
Vehicles
The pharmaceutical industry
The manufacturing industry
The medical field
The chemical industry
Commerce online
Logistics and transportation
The construction process
As a result, the application has a wide range of use cases that can be utilized when necessary.
It should be helpful to you if you are a business owner or planning to launch a startup. The Australian market is already set up for new businesses to make the most out of taxi trucks and other services that come with them. Join thousands of Australians who are reaping the benefits of taxi trucks by hiring logistics partners to enhance their logistics.