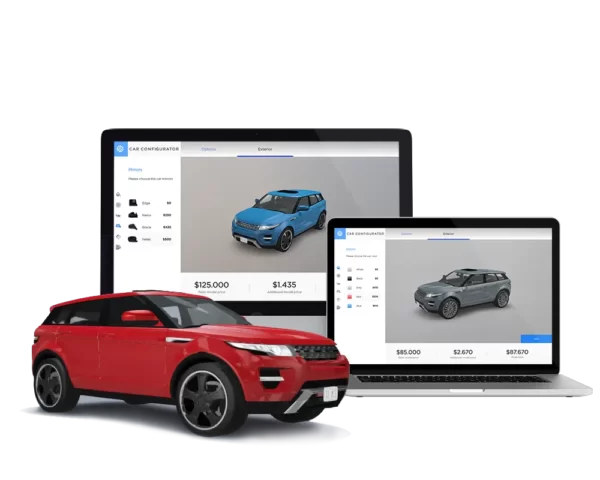 General
Reasons Why You Should Use A 3D Configurator
A 3D product configurator allows customers to visualize a product and customize it using a variety of options. This technology uses a 3D model to allow customers to interact in real-time. Customers can modify various attributes to create a completely personalized product.
Car companies were the first to adopt configurators. The pioneering automotive industry continues to lead the 3D sector with many innovative ideas. This is the industry that used 3D configurators for the first time. Observations show that this market is still the most popular for 3D configurators, as all major car brands have their configurators. This technology has become more widely used in all sales segments in recent years thanks to the rise of online businesses.
Why Should You Use A 3D Configurator?
You should seriously consider making use of the 3D product configuration for a variety of reasons, some of which are listed below.
1. Be Original
It's crucial to keep up with the latest trends to make your website and products stand out in a world of fierce online competition. Your website must be unique from other websites that sell similar products to avoid being a part of the mass. Customers are overwhelmed by the number of products available and want to know what makes each product unique.
Your ad, website, and product descriptions are all reflections of your image. Knowing how to position your products and yourself can make you stand out. Clear design, simple technology, and a user-friendly interface are the key ingredients. Your brand can stand out from the crowd by using a 3d product configurator to create unique and memorable websites.
2. Customers Should Project Themselves
Online shopping has the disadvantage that customers aren't always sure what they are getting. Online shopping requires you to trust the product unless you're familiar with the brand. You can't touch, feel, or see the product. This means that you cannot determine its texture, cut, and fit. Clients have trouble presenting the product to themselves.
The 3D configurator makes it possible to transform and manipulate a product. It projects its size, shape, and scale and allows for more visualization than a photo. Customers can examine materials and colors and create complex products using hundreds of different textures and parts. They can also see the results instantly. Customers can get a better understanding of the product from every angle and feel confident when they shop online.
3. Make Shopping Interactive
More purchases result from more page traffic. It is crucial to make a distinctive and appealing product page if you want to improve the number of time users spends on a page. The final product page's content needs to be enlightening, succinct, and interesting. People are more likely to click and remain engaged in the product when a website is interactive. Customers can explore a product page in greater detail and have fun concocting combinations with a 3D configurator.
4. Offer Customization
Customers will be more likely to purchase if they have a personalized experience. Customers will be more inclined to buy if they can customize the product. Real-time visualization allows users to create unique products that reflect their personalities. These configurators can be used on any display thanks to 3D technology. Without the need to install plugins. It allows you to collect customer information through their behavior. This allows you to personalize your loyalty campaigns according to your target audience. They feel more connected to their product because they have personalized it in the way that they prefer, which results in higher conversion.
Conclusion
There are many reasons to embed a product configuration experience. It seems like a new standard in eCommerce. The last and most important reason configurators are becoming more popular is that creating such an experience is much easier and more affordable than it was a few years back.