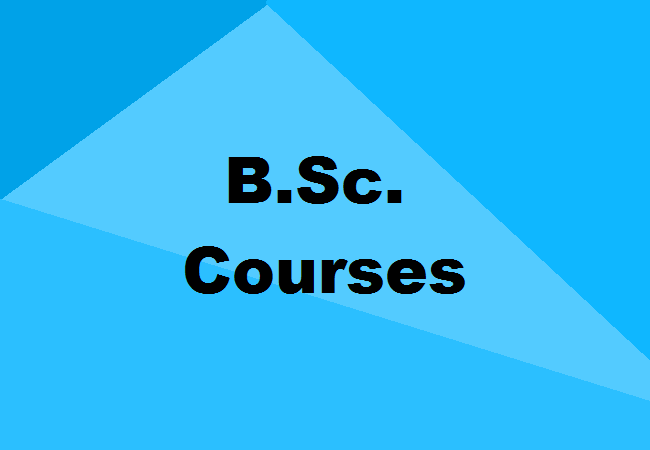 Education
Popular BSc courses you can pursue after 12th
A Bachelor of Science in computer science (BSc) is an undergraduate degree offered in many countries including the US that cater to most disciplines in the science and technology sector. In recent times, universities are also offering BSc courses in business technology and management subjects like BSc marketing management.
A BSc course can allow you to pick up the fundamental concepts of your specialisation and general transferable skills related to the sector. This allows you to work in the sector associated with your specialisation or pursue an advanced degree in the subject to gain further expertise.
In India, thousands of students pursue BSc courses in a wide range of subjects from different universities. Although there are more than 50 specialisations, all of them offer different types of career prospects.
Let's dive into some of the most common BSc specialisations offering promising career opportunities that can convince you to take a BSc admission in 2021.
BSc Mathematics: BSc mathematics is one of the most popular undergraduate courses in India. It introduces you to the fundamental concepts involved in mathematics and its related disciplines. Studying this degree can help you find a job in any number-crunching sector like machine learning or business analytics.
BSc Chemistry: If you are interested in engineering fields like metallurgy or chemical engineering, a BSc chemistry degree would be appropriate for you. The course takes you in-depth into different streams of Chemistry like organic chemistry, inorganic chemistry or physical chemistry. A background in general chemistry can also help you seek a career in the nuclear science field.
BSc Computer science: With the advent of the digital age, a decent understanding of computer operations and systems is important in any professional sector. A BSc computer science degree can help you grasp the necessary theoretical and technical knowledge of computer and information technology systems. This degree can prepare you for any career in the computer science or IT domain.
BSc Physics: Physics involves the study of the different physical components of the universe and includes vast disciplines like mechanics, astrophysics and thermodynamics within its fold. A BSc physics programmes give you a general idea of all these subjects which allows you to establish a successful career in any engineering field.
BSc Botany: A BSc Botany programme is suitable for you if you are interested in knowing more about the flora of the natural world. The course will teach you all aspects of the plant kingdom, ecology, forestry and agriculture. This degree is suitable for people looking for a career in sustainability and ecological preservation.
Apart from these common BSc disciplines, you can also choose other unconventional specialisations such as BSc Statistics, BSc Home Science, BSc Genetics and BSc electronics. A few other fascinating disciplines include BSc Zoology and BSc Microbiology.
Pursuing a BSc programme from a reputed university can ensure that you build the right foundation for your future career in your preferred subject. Additionally, a well-structured BSc programme curriculum can also help you ace your academics if you decide to pursue a master's degree in the subject.
Start your search for the right BSc programme and university today to take the charge of a successful career in your hands.