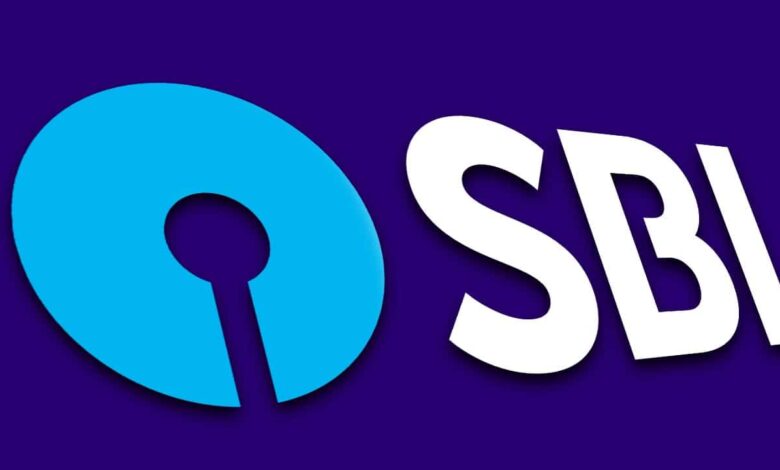 Finance
Your one stop guide before applying for Personal loan with SBI
Personal loan is an unsecured loan option that provided quick fund access to those in urgent need of money, irrespective of the purpose behind the financial requirement. Whether its for your wedding expenses, a foreign trip, home renovation or medical expenses, personal loan is there to fund all such expenses. And with scores of banks providing personal loans, you have lots of lenders to choose from when availing the loan. And with SBI probably being the biggest bank in our country, with its reach in almost all parts of the country and lots of product offerings, this lender is amongst the first bank that comes to people's minds for needs such as loans, fixed deposit, etc. If you too are planning to apply SBI Personal loan, here is a one stop guide to know all about it.
Personal Loan offered by SBI
SBI offers a wide range of categories of personal loans aimed to cater to different target customer segments such as pensioners, salaried account holders, employer type, etc. Borrowers can avail this and apply SBI Personal loan to fulfill varying purposes such as home renovation, business expansion, foreign travel, marriage expenses, medical emergency, etc. Currently, interest rates start at 9.6% p.a. onwards, depending on various factors and category of personal loan availed.
Key features of availing Personal Loan from SBI
| | |
| --- | --- |
| Interest rate | 9.60% p.a. onwards |
| Loan Repayment Tenure | From 6 months to 6 years |
| Loan Amount | Maximum Rs. 20 Lakh |
| Categories of SBI Personal Loan | Xpress Credit, Xpress Elite, Xpress Credit Insta Top-up, Pension Loan, Clean Overdraft, Pre Approved Personal Loan on YONO & Quick Personal Loan |
Types of Personal Loan offered by SBI
Xpress Credit
For eligibility, having a salary account with SBU is compulsory and a pre-requisite
Personal Loan amount can range from Rs. 25,000-Rs. 20 lakh
Loan repayment tenure offered from 6 months- 60 months
Xpress Bandhan
Category of personal loan for those who do not have a salary account with SBI.
Target group is of salaried employees of State Governments/Defence Establishments/Central Govt., Quasi Govt. and some other top-rated companies
Pre requisite of minimum gross monthly income of Rs. 50,000 to avail this loan
EMI to Net Monthly Income ratio should remain within 40%- 50%
This loan is offered both in the term loan as well as overdraft form
Loan for Pensioners
SBI offers this category of personal loans to pensioners, subject to following conditions.
Has to be a central or state government pensioner, defence pensioner or family pensioners who have been maintaining pension account with SBI
Maximum loan amount can be as high as Rs. 14 lakh
Maximum age of pensioners to be eligible to avail this loan is 76 years.
Pre-approved Loan to Salaried & Pensioners
On its very own YONO app, SBI offers pre approved personal loan to select customers amongst those having a salary or a pension account with SBI. To know your eligibility, visit the SBI YONO app and apply through it.
With prime features in the form of instant loan disbursal, minimum or even nil documentation and a low or even nil processing fee, pre-approved personal loans from SBI offer a host of benefits and customized offers to the eligible customers. When eligible for offer and willing to avail it, do not forget to check SBI personal loan status of your application.
SBI Kavach
The pandemic has undoubtedly affected almost every life in the world. Even in India, it caused a lot of damage to people's lives, in so many ways. Amidst this, SBI took this initiative to launch its Kavach Personal Loan scheme. It aims to help people tackle Covid-19 treatment expenses for self and/or family member(s), who had tested positive 1st April, 2021 onwards. Financial assistance is gained when you apply SBI personal loan, with Kavach scheme providing  up to Rs. 5 lakh personal loan is offered, which can be repaid in maximum tenure of 5 years, with zero processing charges. After submitting application for funds, ensure to time to time check SBI personal loan status in order to remain updated regarding the application.
Irrespective of the category of personal loan you apply, always remember to track the SBI personal loan status on website or app.
Why Apply for Personal Loans?
Quick disbursal of funds
Quick disbursal of funds is one the prime benefits of personal loans, which makes them a suitable and popular credit option for those in need of quick money for urgent monetary requirements such as a medical emergency or even for a planned expenditure like a trip abroad or home renovation. Most of the personal loan options are disbursed within a few days of getting the application, with some lenders also claiming to disburse near instant personal loans in case of online personal loans for pre approved customers. Remember to keep checking SBI personal loan status after applying for it, as this keep you updated regarding your personal loan application.
No collateral requirement
When you apply SBI personal loan, remember that it is unsecured in nature, implying that it does not tend to involve any requirement of pledging collateral or security against the borrowed amount. This crucial benefit helps in quick disbursal of funds, thus saving time for both lender as well as borrower.
Minimal Documentation
Just the basic documentation requirements such as income and identity proofs are usually required by personal loans. This enables them to provide a smooth and hassle-free process to the borrower. Once the verification of the required documents and credit profile check of applicant is completed successfully, disbursals don't take up much time and are done within a few days. Make sure you are ready with adequate documentation and keep an eye on the SBI personal loan status.
Zero restriction on end usage of funds
Another key benefit for those who apply SBI personal loan is the absence of restriction on end usage of funds obtained from loan proceeds. Personal loans do not come with any restriction on end use of loan proceeds, barring of course the speculative purposes. The borrower can use the funds for various purposes like wedding expenses, medical emergencies, home renovation, business expansion, holidays abroad, etc..
Wide choice of lenders
Lots of lenders provide personal loans as a key product in their lending portfolio. With a wide choice of lenders to choose from, it becomes prudent to check and compare their wide ranging interest rates and other features as well before zeroing in on any. Do the research for as many lenders as possible. Post comparison, go for the best deal as per most suitable lender offering personal loan as per your credit score, income, employer and job profile. Do not just compare their interest rates, but also other key features like loan amount, processing fees, tenure, etc. If you think towards the decision to apply SBI personal loan, go ahead but at the same time ensure to check SBI personal loan status in order to track your request for funds.