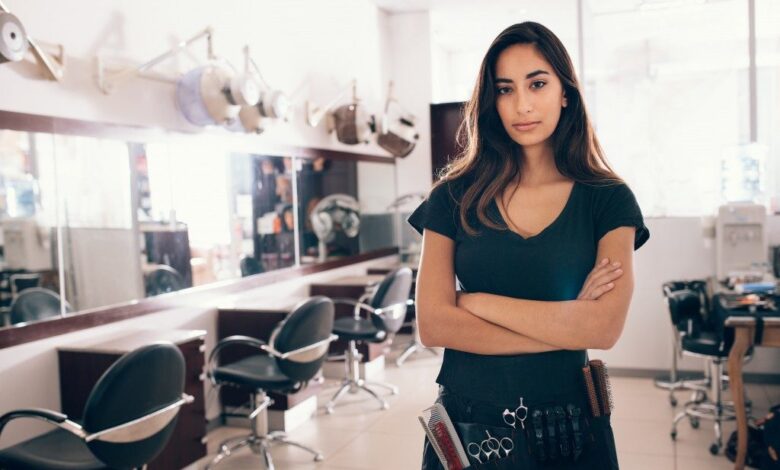 Business
How to Open a Hair and Beauty Salon in UK?
Opening a beauty salon in the UK is a profitable business. Though it had some downfall during the Corona pandemic, now things are normal and every business owner knows how to follow the COVID SOPs.
Now, it is the best time to open your hair and beauty salon in the UK and start making good money. Here is a step-by-step guide on how to open your beauty salon in the UK.
Find a Good Name
Finding a good and attractive name for any business is very important. Sometimes, the uniqueness of the name attracts a lot of customers.
While choosing a name, make sure that this name is not registered already and is not a brand name. With that, also it is good if you can make sure that a domain is also available with this name. It will help you to go online with your official name.
To find a good name, you can use the business name generator service as well.
Learn the legalities
When you are in the UK, you need to strictly follow the law. Every business has its own laws and requirements. So, when you decide to open a beauty salon, you should know what are the legalities of this business.
First of all, you should have the minimum required qualifications to start your beauty salon. As, you have to be a specialist, you need to have NVQ at level 4.
Apart from your qualification, you must get your license to start a salon in the UK and you should have to insure yourself as a salon, and staff insurance is important.
Find Suitable Premises
More than any other business, the location of your salon premises is very important. You have to make sure that the premises that you selected are easy to reach, have parking at the nearest place.
It should be easy to reach not only for the customers but for yourself and for your staff as well. That location should be cost-effective as well. If it is on rent, then rents should be reasonable so that you can afford that.
Get Latest Equipment
Obviously, to start a hair and beauty salon in the UK, you need to equip yourself with the latest and quality beauty and salon tools. If any machinery is required, that should be either new or at least in a good condition like new.
With that, it is important to buy salon software as well. It will help you in making online bookings and you can have scheduled appointments with your clients.
Professional salon software can avoid duplicate bookings. It is also good to reschedule any missed appointment at the earliest available slot.
Good Marketing
Once all is done, you should do tremendous marketing to get customers right from day 1. You should market your business on Google local listing, local citations, on UK News sites, and good local marketing around your premises so that you can at least get the customers are near your business place.
If you have a website, you should also do some Search Engine Optimization, because organic traffic can also provide you with more clients.