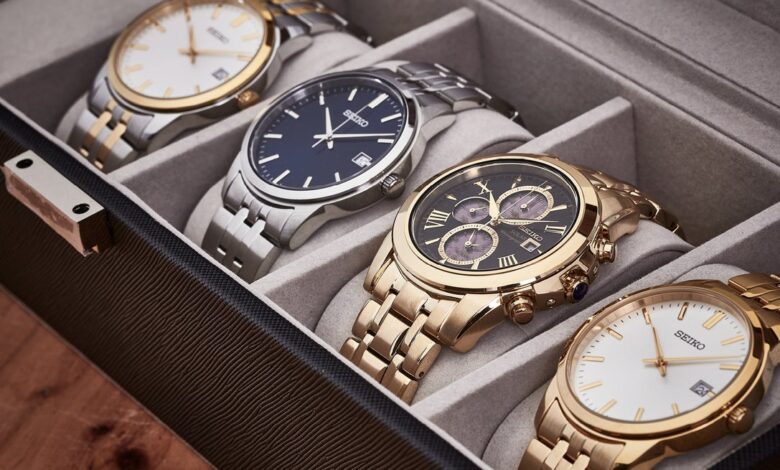 Lifestyle
Buyer's Guide: 6 Best Luxury Watch Brands You Can Buy Today
Luxury watch is not just accessories. They are not only pieces that allow you to tell time, no. When you have surpassed a certain limit with its price tag and the brand attached to it, it no longer becomes a mere accessory you wear. It already becomes an investment. The pragmatic you might think that you can buy a good watch for only a few bucks (well, that might be true), but what you are buying from luxury watches are not just things that keep time, but also luxury pieces that can secure your future. When people see you wearing a luxury watch, they see you as a successful, wise, and important person. If investing in a luxury watch has been playing in your mind now, allow us to help you. Here are some of the top luxury watch brands that will never disappoint you!
NOMOS Glashütte
Swiss luxury watch brands are not the only brands that are great in the industry of watchmaking. Our first watch brand from Glashütte, Germany proves that. They say that the Nomos Glashütte marks the beginning of a new era as it was born in 1990 two months after the Berlin Wall fell. NOMOS Glashütte got its inspiration from this, which is why it releases innovative and futuristic designs.
If you are looking for minimalistic watches, NOMOS Glashütte is a good brand to start. This is because of its Bauhaus-inspired look which is blunt, simple, yet elegant.
What we admire about this brand is the in-house production of its escapement or swing system. This piece is one of the most crucial parts of a mechanical watch. The swing system ensures that the watch moves accurately. NOMOS Glashütte worked on this piece for almost seven years—the results are all worth it.
More than this, NOMOS Glashütte is also an award-winning brand because of its designs. It has 150 awards under its name!
Breitling
If you have a thing for action, Breitling watches might appeal to you. This luxury watch brand is best for creating watches for military personnel, astronauts, pilots, and more. Breitling watches offer lots of action, like the Breitling Emergency which has a dual-frequency distress beacon and locator.
This watch might be overkill for you if you just want a simple watch. No worries because Breitling still has lots of other models in store! You can choose from their smartwatches. Another is the Exospace B55 which has extra features for astronauts and pilots.
Breitling also has remarkable innovations up its sleeve, like its slide rule bezel. This technology is extra helpful with aviation as they measure fuel requirements, flight time, and a lot of other things they need to track. You might have seen self-winding watches from other brands but did you know that it was Breitling who developed his technology first in 1969?
There is no other way but forward for this brand. Its electronic watches have this SuperQuartz™ movement that ensures the utmost accuracy than the ordinary by tenfold!
TAG Heuer
You might already hear about this famous brand. If there is one thing that people know about TAG Heuer, it might be about its boldness in experimenting with the watchmaking technology. This brand also likes the limelight as this has been one of the brands that many celebrities wear because of its style. On the other hand, it also creates watches of timeless classic and a quality that will never bring you down.
The TAG Heuer Aquaracer is both sporty and fashionable. However, it is also a powerhouse when it comes to its engineering because it is highly durable, lasts a lifetime, and can endure
even 50m/5ATM under the sea.
A.Lange & Söhne
This brand is another proof that German brands also have what it takes. A.Lange & Söhne is a brand that has had a true German heritage since its establishment in 1845. It may have been closed after experiencing a setback but it was reestablished again.
Rolex
Who can ever overlook the legendary crown that everyone says first when you ask them about luxury watches? Rolex has already established a strong brand reputation that people allude to excellence, luxury, and influence. Wearing a Rolex watch is not the same as wearing an ordinary watch. You are not just wearing a watch—you are wearing a Rolex watch! We understand Rolex comes with a high price-tag and that's why we suggest you consider selling your used watch to a trusted local buyer for some extra cash. Then you can use the money to treat yourself to a new piece.
They achieved this strong brand reputation because of brilliance itself. We are talking about decades of experience and technical wisdom, here. They did not just say this—they showed it. Rolex has been present in man's historical feats like reaching the highest point on earth or swimming the English Channel for the first time. This is just proof that this watch brand is not just for aesthetics—they mean serious business when creating watches. They ensure that it is ahead of its game and will catch up to your daily adventures.
Patek Philippe
This watch brand is truly the epitome of exclusivity. Patek Philippe is the only independent watch brand since its establishment in 1839. Its independence from mergers and acquisitions might be the factor that gave it its uniqueness. Most expert watch connoisseurs even think that this brand has created the best watches on earth.
This brand is pure intricacy. Would you believe that since it was founded, the brand had only created less than a million timepieces? This just proves how meticulous Patek Philippe creates its watches that will take time to finish.
Although, you should not underestimate the brand's ferocity when breaking boundaries as they work for high technology practices.
Choose the right Luxury Watch for you
Here are just some of the luxury watch brands for you. For sure, you may now have prospects about the brand you might want to buy a watch from. If you want to scan more brands and the models they have, you can check out and visit Watchshopping.com. This reliable watch guarantees that it offers only legitimate items. The thing that may suit your style and lifestyle. Visit them now and see for yourself!