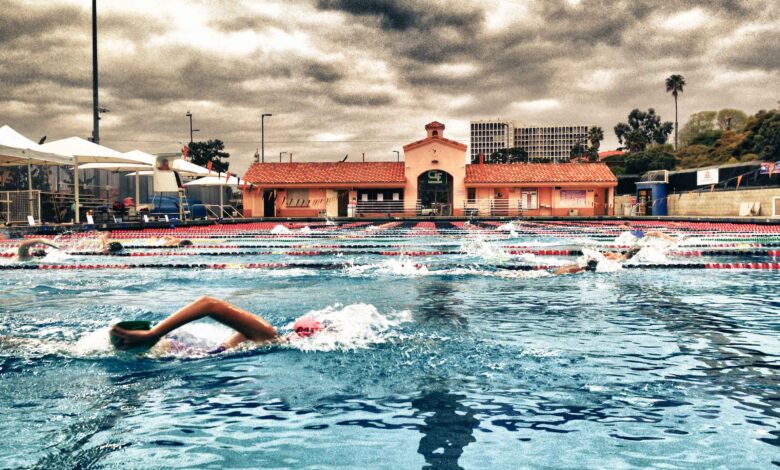 Lifestyle
Love swimming in the morning? Look for Gatlinburg hotels with an indoor pool
If you are going to Gatlinburg, TN on your upcoming vacation – but you see the weather report is calling for rain a few of these days – then you might be disheartened. What can you do in this outdoor paradise when the weather is constantly snowing or too windy to go hiking? If the weather is calling for gray and cloudy skies, don't worry – there are still a dept of things you can do in your free time!
Not only can you brave the weather and still go hiking, fishing, kayaking, and much more, but you can also enjoy some indoor activities that will help you still have a great time on vacation. One of the best ways that you can enjoy your upcoming holiday is by finding Gatlinburg hotels with an indoor pool. If you are an avid swimmer – or your children simply love jumping off the diving board – then choosing Gatlinburg hotels with an indoor pool is the best way to keep your entire family happy!
Let's see a few options of Gatlinburg hotels and why this is the best option for families who are looking to have a little bit of everything on their upcoming vacation – indoor attractions, outdoor activities, and everyone in between.
The Appy Lodge – where everyone will be "happy"!
One of the best Gatlinburg hotels with an indoor pool is the Appy Lodge – let's check out why this accommodation is the best choice for families. You can choose from a wide range of accommodation options that are ideal for your group size, no matter who is joining you on this holiday. The king suite is ideal to have a little extra space for you, your partner and two children, whereas the two twin-beds queen room is a good choice to save some money on this upcoming holiday. Want to see the Smokies from your window? Rent the queen room with a balcony!
Amenities
Along with the indoor pool that will provide the perfect morning exercise routine or the fun-filled afternoon activity for your children, you can enjoy the other amenities at the Appy Lodge. For those rainy days where you do not want to go outside and brave the weather, you can enjoy the quick grab-and-go breakfast to take out your room or the breakfast buffet. Not to mention, you can take a walk-in shower after getting chlorine on yourself from the indoor pool. Once you have dried off, have some coffee from the coffeemaker in your room and relax in front of the fireplace after a bit of exercise in the pool.
Conclusion
Finding hotels with indoor pools in Gatlinburg may sound harder than it actually is – in reality, there are plenty of options that are ideal for you and your family to enjoy during your upcoming holiday! Check out hotels with indoor pools in Gatlinburg, like the Appy Lodge, to make the most out of rainy days and still have some fun with diving off the diving board, swimming laps, or teaching your kids how to swim!