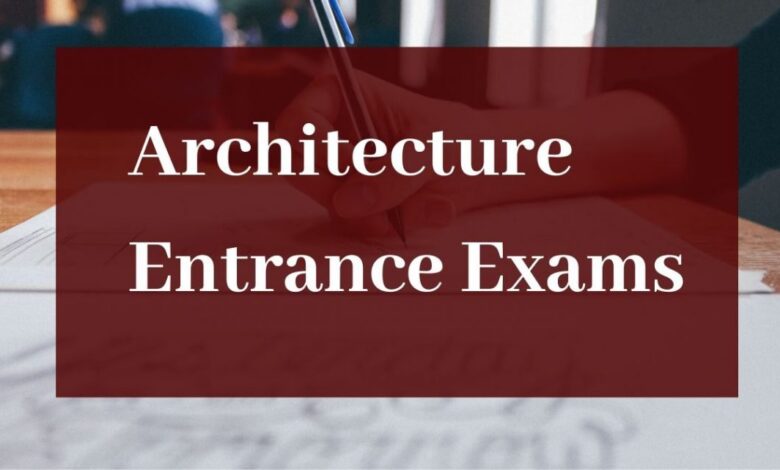 Entertainment
List of Architecture entrance exams conducted at national level
In an era when development is quite synonymous with building architecture, architectures are quite obvious to enjoy a golden era. Interestingly, architecture is quite an exciting profession as well. There are several reasons behind the growing popularity of these studies.
However, the foremost among these is certainly the growing salary package. Naturally, a great percentage of contemporary youth are showing interest in it. In this context, they aim at taking admission to top architecture colleges of the nation.
Why go for national-level exams?
Basically, the entrance examinations for architecture study takes place at both states, as well as national level. Indeed, most applicants aim at clearing the national-level examinations for greater prospects. Undoubtedly, they can expect to take admission to top rank colleges. Furthermore, they can expect to enjoy big salary packages as well upon clearing these examinations. Join best online coaching for architecture exams by Creative edge.
However, they have to clear the national level entrance exams first for this. Below top architecture examinations occurring at national level can be significant for those interested in the same. Undoubtedly, one can expect to get an incredible placement opportunity upon successfully clearing these examinations of handsome packages.
NATA
Undoubtedly, NATA or National Aptitude Test in Architecture is one of the foremost examinations at national level. Moreover, this NATA entrance examination takes place over online, as well as offline mode. Interestingly, there is no age limit for this entrance examination to apply.
JEE-Main
JEE-Main, or Joint Entrance Exam – Main (AAT) needs no introduction, really. Interestingly, this entrance examination also takes place over both online and offline modes.
HITSEEE
HITSEEE, or Hindustan Institute of Technology and Science Engineering Entrance Exam, is another top-level architecture entrance examination. Moreover, this examination also takes place over both online and offline modes as of the above.
CEED
CEED or Common Entrance Examination for Design is another top-rank entrance examination that the aspirants must aim for. However, this examination is meant for post-graduation in design. About examination mode, this too occurs in both online and offline ways. Moreover, IIT Bombay conducts this examination.
GAT
Undoubtedly, Gitam Admission Test is one of the foremost national-level tests for architecture enthusiasts. However, this test occurs explicitly over online mode.
AMU B.Arch
Indeed, AMU witnesses applications in massive numbers from architecture enthusiasts. Specifically, the B.Arch program of the university is quite popular. However, one can only appear for the examination over offline mode.
BSAUEEE
BSAUEEE or BS Abdur Rahman University B.Arch Entrance Exam is another top national level exam for architecture studies. Interestingly, the candidates can appear for this examination both online as well as offline mode.
JEE-Advanced
Undoubtedly, JEE-Advanced or Joint Entrance Examination AAT (Advanced) is one of the most popular entrance exams national. Furthermore, the examination takes place both online and offline mode.
Kalinga Institute of Industrial Technology Entrance Examination
KIITEE or Kalinga Institute of Industrial Technology Entrance Examination is quite a popular national-level examination. However, candidates can only appear for this examination over online mode.
Eligibility and salary packages
Moreover, all these national-level entrance examinations are undergraduate courses. In general, a candidate has to complete a study duration of 5 years upon clearing the entrance examination. Most people enquire about the type of examination as well. Moreover, the examinations occur as per semester system. About eligibility, those who have completed 10+2 studies can become eligible for the same.
However, they need to have at least 50% aggregate marks. As these colleges are of top rank hence, most people think that the course fee has to be too high. But, the fact is that it depends mostly upon the institution. Anyway, on a general note, the minimum course fee that the students have to pay is 2 lakh INR. At maximum, the course fee can reach 6 lakh.
Conclusion
So, these are the top-rank national level entrance examinations one must eye for studying architecture. Undoubtedly, one can expect incredible on-campus placement opportunities post-completion of the courses from these institutions. In fact, the minimum annual salary one can expect on an average completing the studies is 2.5 lakhs per month. Interestingly, one may expect the maximum salary to reach 5.5 lakhs as well, though it all depends upon the company. Also, the salary depends upon the position one gets into.