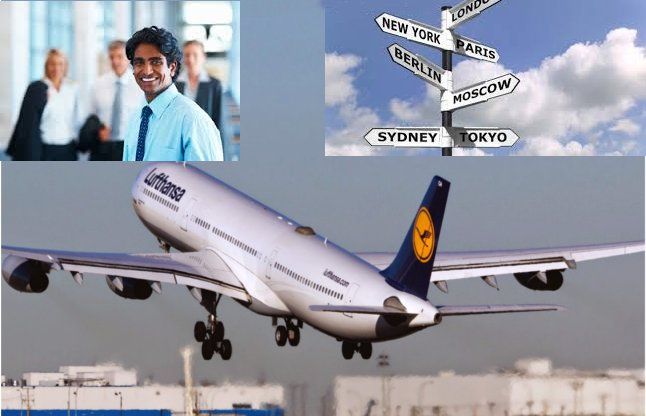 Despite the fact that in every country there is a sufficient amount of work for citizens, not everyone is satisfied with the working conditions or available vacancies. Such people start looking for work in other, more stable countries, and various websites and agencies help them in this. Previously, when they were not there, it was quite difficult to look for a job abroad, and not everyone could find a job safely and successfully. Fortunately, in the modern world, this is much easier to do, foreign workers are protected by law, and foreign employers post vacancies on international websites, where people from all over the world can respond to their proposals. Some sites distribute available jobs in foreign countries from all continents, some sites publish vacancies in a particular region or country. These sites have been verified by many people, and there are many interesting jobs for completely different people.
What vacancies are available for foreigners abroad?
In absolutely all countries there are vacancies for people with different education, who have different work experience, or do not have it at all. In all countries, there are both highly paid prestigious vacancies for highly qualified specialists, as well as vacancies for ordinary people with secondary education and qualifications. And also there are for people who have neither education nor work experience. Yes, in such vacancies the salary is not very high, but getting such a job is quite simple. These can be such vacancies as:
Vegetable or fruit picker
Packer
Manager
Salesroom worker
Cashier
Cleaner
Mechanic
Locksmith
Plumber
Waiter
Nanny
Animator
Manicurist
Hairdresser
Waiter
Driver
Taxi
Designer
For some of these jobs, you need to have a special education in this field, for example, to work as a designer or a locksmith. To work for others, you only need to have professional skills and some permits, for example, to work as a driver or taxi driver, you need to have a driver's license, respectively. And to work in such vacancies as a waiter or barista, where it is enough just to be able to do your job well, education is not very necessary.
What skills do I need to have to get a job abroad?
The most important thing is that in order to work abroad you need to be a very good worker and have a special visa and work permit. Without this, you will not be able to get a good and legal job abroad.. Unfortunately, there is high competition for good vacancies, so employers are forced to hire the best or the best workers. But who is "the best of the best"?
Depending on the vacancy, these are mainly people with good work experience, knowledge of a foreign language (English and the official language of the country in which the person will work). Knowledge of English is a must, as it is an international language that is spoken in almost every corner of the world. On it you can explain yourself in different countries on different continents. In addition, you need to know the language of the country in which you are going to work, at least at a basic conversational level. This will be very useful for you in the course of your professional activities.
Also, some employers ask potential employees for work experience, because they do not want to mess with a new employee in a particular area and spend time and money on it. But there are exceptions, and some employers are happy to hire workers with no work experience, most often students. This gives an excellent opportunity to start their career in any country for absolutely all people.
Where can I find work abroad?
Jobs in many countries from different continents and regions can be found on the Layboard website, which aims to help workers from all over the world find jobs all over the earth. This is a very easy to search site that provides detailed information about the job so that you know exactly what job you are going to do.