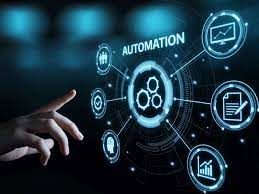 Business
Intelligent Automation pioneer Laiye empowers Chinese companies to enter the European market
Since announcing a strategic project to invest 50 million dollars in the European market, Laiye has continued to accelerate both the development of its own intelligent automation and the development of the global artificial intelligence industry. Laiye's drive is infectious and has positively impacted the industry as a whole by empowering other Chinese companies to enter the global market.
Most notably, Laiye has been expanding its business scope and entering vertical markets with top management elites as the guide. Laiye appointed Neil Parker, an industry veteran, as its general manager (EMEA). Parker and his upcoming team of 40 members are set to significantly increase Laiye's revenue by providing a stronger backing for the company's entry into key vertical markets.
"Europe, the Middle East, and Africa are markets with huge potential for us and many companies," Parker stated. "As one of the fastest growing regions in the world, Chinese companies see the convenience of having a single automation solution globally, and Laiye can provide that. What's more, Laiye's products are designed to help businesses reap the benefits of AI-native automation and can be easily integrated into other businesses and existing solutions."
True to Parker's words, Laiye is in the prime position for expansion into the global market, having already achieved excellent results in the intelligent automation space. Laiye's end-to-end intelligent automation platform includes RPA, artificial intelligence, intelligent document processing, and Conversational AI to meet the needs of any enterprise. Laiye's industry and service quality have impressed customers of all types of industries, from banking to healthcare.
Laiye not only aims to expand into the global market, but it also has been able to empower other Chinese companies to enter the European market by providing better automation solutions and becoming a "booster" for their expansion and development. For example, Laiye helped China Mobile, one of China's most well-known communication service operators, comprehensively improve the management experience of customers and employees and provide better customer service at a reduced cost. Laiye's services effectively built China Mobile a "bridge" to the global market with its leading automation solutions.