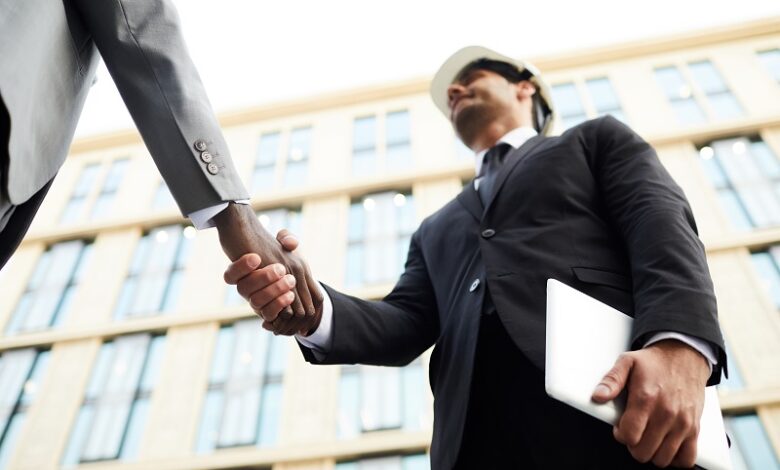 Business
How to Start Your Own Cleaning Business?
Cleaning the house is a tedious task, and people often look for experts to do the job on their behalf. If you are planning to set up your own cleaning business, it can turn out to be profitable. But no matter how tempting the idea seems, it can be quite complicated to start a business. From choosing between Proair duct cleaning equipment or something else, you need to make a lot of important decisions. However, we have got you covered with some beneficial tips for setting up your own cleaning business.
1-Set A Budget And Think About Funding
The most important part of setting up a new venture is deciding how much you are willing to invest. The cost of cleaning up a new cleaning business is quite low as compared to other ventures. But that does not mean you can proceed without having a fixed budget in mind.
After deciding the budget, you will also have to think about where the capital will come from. You might have to take out a business loan or borrow from friends. Even if you are self-financing, it is important to have a specific budget.
2-Purchase The Required Equipment
You will need specific equipment to offer cleaning services to your customers. Make a list of the equipment you need before beginning to purchase. A lot of things will be needed, from brooms to cleaning solutions. You should choose the brand for buying the cleaning supplies. Check the review of the products before deciding to buy them.
Environment-friendly cleaning supplies have become quite popular because they don't contain toxic chemicals. Customers will rely upon you even more, when you use green products as they gradually become more conscious about the environment. Buy disposable products or use stringent sanitation methods to avoid cross-contamination between the homes of your clients. 
3-Think About A Brand Name
Your company needs to have a name that can describe its services. The name should be unique so that customers can remember it. Do proper research to ensure that no other company has the same name. Even if you unknowingly use another company's name, legal issues can arise.
After finalizing a name, you need to register it. This will ensure that no other businesses are able to use the name. Your company's name can be fun and quirky depending on the type of cleaning service you offer. It can also be on the basis of the geographical location where you operate. 
4-Get A License For Your Company
It is also essential to obtain proper licenses and permits to operate your business. The requirements will vary depending on your state laws. You might also be required to pay a fee. You can opt for a limited liability corporation. It reduces the liabilities on you by putting company assets on the line.
On the other hand, a sole proprietorship is a lot cheaper to set up. You will also have total ownership of your business and control it single-handedly. However, it also means that your assets are at risk if your company is unable to generate sufficient revenue. It is also prudent to get business insurance or liability insurance. In case something goes wrong, the insurance will protect both you and your client. 
Build A Marketing Strategy For Your Cleaning Business
Building a marketing strategy is essential to ensure the growth of your business. Even though word-of-mouth advertising is reliable, investing in digital marketing or putting up online advertisements can be worthwhile. Running a website for your cleaning business can be beneficial in a world that heavily relies upon technology.
Talk to a marketing consultant to ensure that you incorporate effective strategies and end up on top of Google search results. Sending personalized emails to your target customers and running a social media marketing campaign will guarantee commercial growth.
Hire The Right Employees
You will have to appoint a proper team to ensure that your business runs successfully. A cleaning job might not be too difficult, and no professional expertise is required. But your employees should be committed to understanding client requirements and offering customer satisfaction. Look after the finances on your own or hire a bookkeeper to check if all payments have been collected.
On the other hand, you will also need people to offer customer support. They should be ready to answer the queries of clients and help them with payments and refunds. Customer support should be patient enough to deal with customer complaints and resolve their issues. 
Get A Cleaning Software For Smooth Operations
Running a cleaning business and managing it can become hectic. Doing all the paperwork, stocking up supplies and catering to clients will consume a lot of time. But apart from these, you also have to track your spending and prepare invoices for clients.
As a business owner, it will be your responsibility to look after employee scheduling. When you use cleaning software, your stress will be alleviated to some extent. The burden and confusion associated with managing your business can be solved with all-in-one software.
Talk To Other Cleaning Service Companies
You might think that talking to potential competitors in the market is absurd. But the truth is you can get to know a lot about the industry by talking to them. You can disguise yourself as a customer and determine how they approach clients. Increase your knowledge about the rates they are charging and what products they are using.
You can use the positive aspects of your competitors and incorporate them into your business. It will ensure the steady commercial growth of your company. But following their footsteps should not limit you from making innovations and creating a unique brand identity.
Wrapping Up
The comprehensive guide to developing your own cleaning business will keep clients' homes spotless while increasing your revenue. Start from scratch and aim to build your cleaning company a profitable one with the right strategies. Keep delivering excellent and steadily increase your customer base.