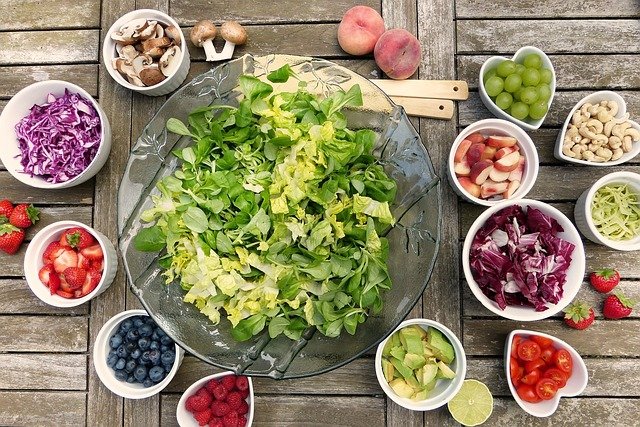 Health
How to Choose the best meal delivery services for a Keto diet?
Creating everyday healthy meal ideas can be challenging, especially if you're stuck at home for over a year now. The healthy, ready-made meal industry is expanding swiftly and has become a paramount part of your day without anyone noticing. Meal delivery services come with a lot of perks.
Meal delivery services offer pre-portioned meals that assist you in cohering with your health and dietary requirements.
Pre-planned meals decrease stress since you don't have to worry about what you'll eat for dinner.
Keto plan is making it easier than ever to follow a healthy, nutritious diet, whether you're buying a vacuum-sealed lunch or taking a fortnight's worth of groceries. Meal delivery services have changed the essence of how Australians eat, how they shop, and what diet they hold fast for a better lifestyle.
The meal delivery services offer the best in terms of value, flavor, and health parameters. In addition, the services and companies design overall healthy meal plans and specific dietary requirements for people following gluten-free, vegan, or keto lunch.
With different meal delivery services available in the market today, choosing the right one can be a daunting task.
Here are a few factors to keep in mind before committing to one:
Personal requirement meal plan provision
With an impetus of environmental consciousness among consumers, people are actively looking for unique meal plans syncing in with dietary parameters. In addition, the influx of vegan-gluten-free and keto diet meals restrictions for those wanting to lose weight fast is creating current meal planning trends.
If you're following a dietary restriction, we suggest selecting a service that meets your dietary nutritional meal plan. Several services are open-ended enough to agree to special requests, even if it's missing from the standard menu.
Do you eat larger portions? Do you end up eating more often because you don't feel like cooking? If you break down the price of a meal, will you pay more for a prepared meal delivered? These are some of the factors that will affect the overall costs of your keto meals.
Reviews and Customer feedbacks
Before you choose a meal delivery service, look through the reviews and recommendations. The customer feedback will give you an understandable idea of what to expect when you commence your longtime meal relationship with the service.
Moreover, the reviews help you understand meal pricing, delivery options, and service operations management.
Cancellation policies
There can be unprecedented circumstances or events beyond your control when you opt out of the service. Explore all the significant policies and provisions like notice days and deduction amount or cancellation charges.
Therefore, we recommend you check the cancellation policies of the meal plan delivery service before opting for one.
Operational in your area
There is nothing more joyous than a flexible meal plan delivery service. However, not all the services are delivered to a specific address or within a specific time frame.
For instance, various meal providers provide their meals to living, aged care, or retirement communities and charge no additional fee for the delivery service.
An ideal meal plan delivery service also provides flexible deadlines and integrated communication channels to pause the membership program.
Wrapping Up
Pre-prepared services offering a keto diet in Australia help you stay on track with your health and dietary requirements. While the upfront cost of a meal delivery service may be more expensive, the time and forethought you save are priceless.