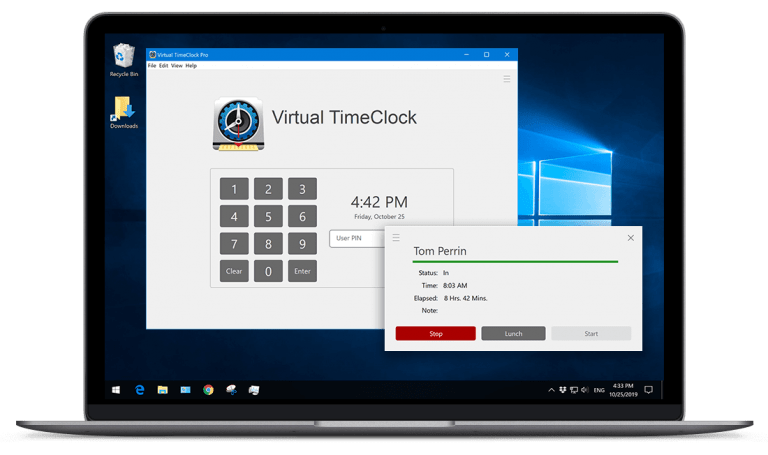 Business
How Time Clock Software Can Help Your Businesses To Go Mobile
In a world where everyone's aiming to go paperless, companies of all sizes and industries are starting to rely on time clock software to manage their mobile workforces. These applications help automate many different tasks and processes, which allows you to grow your business as effectively as possible.
Here, we'll tell you everything you need to know about how time clock software helps your business to go mobile.
So, without any further ado, let's get right to the bottom of it!
The software provides real-time information to managers.
Quality time clock software tools can help managers keep track of their employees at all times. This is especially important for those businesses that operate in multiple locations or allow their employees to work remotely. In this way, many different conflicts can be resolved much more quickly, as you'll never have to rely on "hearsay" ever again. Even when the manager is out of the office, they'll be able to stay in touch with everything going on inside the company.
Since time clock software solutions usually have their own mobile versions, your employees and managers can use their phones to automate certain tasks and resolve communicational issues. All of this can help your firm grow and develop as rapidly as possible, as it promotes productivity and accountability in the workplace.
Remote work made easy.
We all had to switch to remote working during the COVID crisis – as it turns out, many employers (and employees) started preferring it over traditional office work! If your company's decision is to keep the option of remote work available to your workers, you'll need some tools to keep them in check.
Mobile time clock applications and software are what can help you manage this type of scenario in an effective manner. These can also help your employees organize their tasks and communicate their needs with you, their managers, and their coworkers – everyone wins!
Automating tasks.
Modern time clock software can help managers do their jobs more quickly and productively. They'll be able to generate quick reports even when they're far away on a business trip, allowing them to manage the office with a click of a button.
You'll also be able to track your employees' location at all times (if the app has GPS allowed), which prevents buddy punching and other types of system misuse. Besides, it empowers your employees by providing them with a means to prove their claims in case of a dispute.
Either way, task automation allows for more mobility by speeding up the daily processes inside of your company. It's certainly something that small businesses that are trying to grow their services or develop their products need to consider.
The bottom line
Time clock software tools have become a necessity for both small businesses and large corporations, as they can be extremely beneficial to various business processes that take place in these companies on the daily basis. With that being said, mobile solutions and the need for further digitalization remain the moving force behind these ever-growing trends.