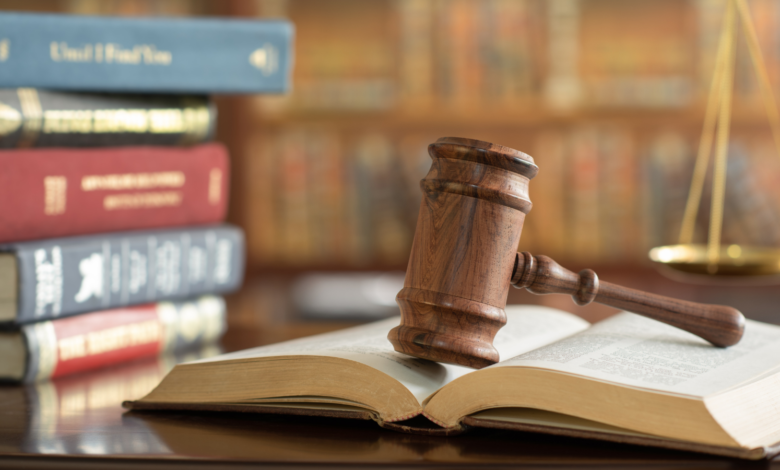 Law
Headed to Law School? 6 Areas of Law To Consider Specializing In
Once you've scaled the undergrad hurdles and overcome strenuous admission processes, it's time to gear up for your next great chapter: Law school. Those heading toward a law degree are in for a challenging yet incredibly rewarding educational experience. However, before you dive deep into your studies, you'll need to narrow down which field of study you hope to specialize in.
If you're unsure where to begin, read on for six areas of law to consider as you head into your first semester of graduate school.
Intellectual property law
Those interested in protecting authors, investors, and other creatives from theft should consider a focus in intellectual property law. Many creations get caught in copyright crossfire, and it's your job to ensure they remain the sole owner of their designs.
Intellectual property law relates to trademark renewals, patent filings, copyright law, and more—perfect for creative types passionate about ownership and independent artist protection.
Business (corporate) law
Business law relates to forming corporations, dissolving corporations, and other legal components regarding corporate administration tasks. You can expect to engage in acquisitions, mergers, disputes between corporations and laypeople, internal reorganization, and other corporate law aspects.
It will be your job to ensure compliance with the law, including federal, state, local, and even international regulations. For those dedicated to protecting small businesses and checking corporate oversteps, business law may be the perfect solution.
Bankruptcy law
Bankruptcy law deals with people or businesses unable to repay outstanding debts, helping them navigate the repayment process. The debtor typically initiates bankruptcy proceedings, handing over a list of assets for legal evaluation.
A bankruptcy attorney must be helpful and honest as they advise their clients on making sound decisions during the entire process. Often, clients need assistance gathering and preparing pertinent documentation, assessing assets and their payoff viability, and proceeding or court hearing counsel.
Civil rights law
Civil rights law prohibits discrimination and guarantees individuals fair and equal treatment. Lawyers specializing in civil liberties protect people's fundamental freedoms and rights defined by the state and federal constitutions ensuring everyone is treated fairly under the law.
Lawyers in this particular field of specialization may have to handle a wide array of cases touching on complex civil rights issues, such as:
Police brutality
Religious liberties
Voting rights
Housing and employment discrimination
Family law
Family law emphasizes legal relations in the specific context of family between individuals. Attorneys in this field usually work for smaller firms, typically specializing in divorce, adoption, child welfare, civil unions, marriages, and domestic partnerships.
One of the benefits of working as a family lawyer is helping struggling families reconcile and protecting the rights of family systems in need.
Personal injury law
Personal injury law has to do with unintentional or intentional wrongdoing that negatively affects a person psychologically or physically. Lawyers in the field are experts in torts law, enabling them to advocate for wrongful or neglectful injury victims.
They may work on cases with accidental collisions, wrongful death, medical malpractice, workplace injury, and product liability, allowing lawers to experience various claims. Many lawsuits get settled in court in this field of legal practice, which means less grueling trials and more client availability.
Before you go
There are numerous fields to choose from when deciding which path is right for you as a future legal professional. Whether you opt for family, civil rights, or corporate law, you can climb the legal ladder and help citizens in need along the way.