Health
8 Effective Home Remedies for Acne Scars
30-Second Summary
One of the results of severe acne is potential scarring.
Acne scars can make you feel self-conscious and unhappy with your appearance.
To help with your scarring, there are several home remedies to try.
Some remedies include over-the-counter products and items you can find already in your home, like apple cider vinegar.
What Are Acne Scars?
Acne is never fun to deal with. Getting rid of it can take a lot of time, and it can be an uncomfortable process.
Even after the acne has cleared up, you might find that you still have some scars. Scars form when the acne penetrates deep beneath the skin. This damages the skin, leaving scars.
If you're looking to get rid of your acne scars, there are ways you can do that. Here are a few remedies to add to your skincare routine.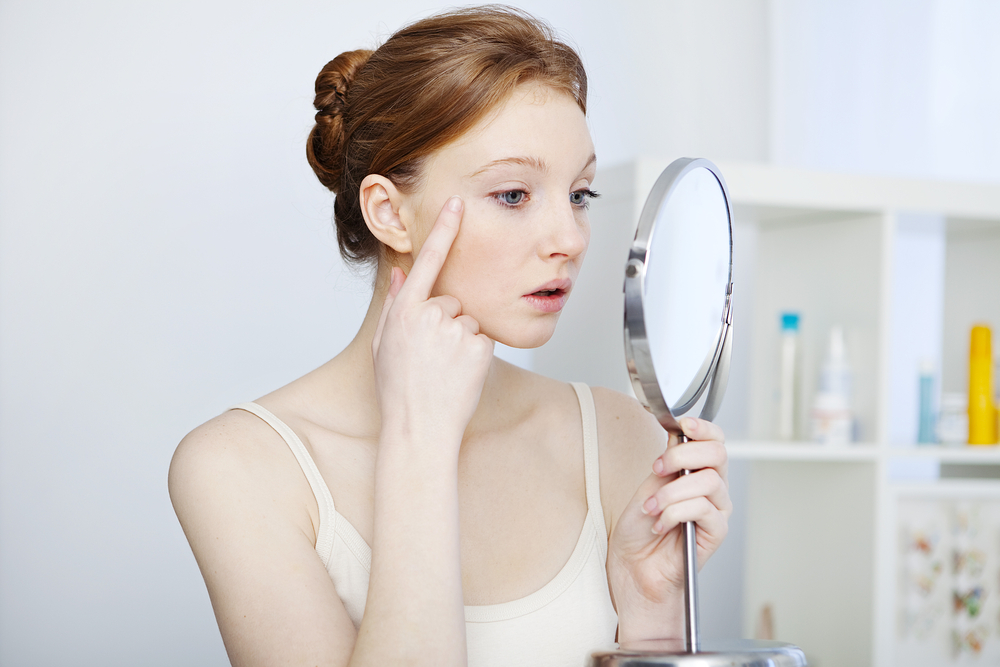 How To Get Rid Of Acne Scars: 8 Remedies
Salicylic Acid
What you need: For this, you will need a product with salicylic acid in it. You can find cleansers that contain this product at most drugstores.
How to use:Salicylic acid is a great way to treat both acne and acne scars. You've probably already used it to treat your acne since it's in most acne products.
Just use the product that contains salicylic acid as part of your regular skincare routine. This will clean your pores, help to reduce any swelling you may still be experiencing, and prevent more acne from popping up.
Lactic Acid
What you need: For this treatment, you'll need any product that contains lactic acid. You'll be able to find lots of options available at your local drugstore. Regular household products like diluted apple cider vinegar also contain lactic acid. Check out Health Web Magazine for other options.
How to use: Lactic acid helps reduce the appearance of acne scars. Many dermatologists perform professional lactic acid peels, but you can do this yourself in your own home.
It can also help to lighten darkened skin. Just be aware that for some people, it can cause hyperpigmentation. Remember to test the products you're interested in before using them to make sure they work with your skin.
Skin Brighteners
What you need:You will need to look for the top-rated skin brighteners available. Do your research and make sure that the product you are using is safe for you.
Musely The Spot Cream is a product that might be beneficial if your scarring has left hyperpigmentation. Remember to talk to your doctor or dermatologist first.
How to use: When you purchase a product like Musely The Spot Cream, there will be instructions on how to properly use the product. Follow these instructions carefully for the best results.
Alpha Hydroxy Acids
What you need: You can find products that contain alpha hydroxy acids or AHAs at your local drugstore. Make sure you read the labels on the products you purchase to make sure you're buying things that are safe for you.
Health Web Magazine has lots of great products and advice.
How to use: AHAs are good for your skin for a variety of reasons. For one thing, they can help to reduce the appearance of wrinkles and lines. They can also help reduce the appearance of acne scars.
Add products that contain AHAs to your regular daily routine. Use at least once a day for best results.
Retinoids
What you need:You'll want to look for products that contain retinoids. Many products that contain topical retinoids are available at drugstores. For very severe scars, your dermatologist might prescribe your products with a stronger concentration of retinoids.
How to use:Retinoids are known for their ability to speed up cell regeneration in your skin, helping to increase your cell turnover rate.
When you use these products, make sure you use them once a day. Apply the products in the evening before you go to bed. Retinoids can become unstable in the sun, so it's best to add these products to your nighttime routine instead of your daytime routine.
Sunscreen
What you need: You should always have quality sunscreen on hand. You'll want to make sure that the sunscreen has at least 30 SPF. Try to look for a mineral sunscreen rather than a chemical one.
How to use: One of the things that can exacerbate acne scars is direct sunlight. The sun's UV rays can penetrate your skin, damaging it and making scars appear more severe.
To counteract this, you should be wearing sunscreen every day. That includes wearing it in the winter, too. Remember to reapply every few hours to protect your skin and keep it healthy.
Zinc Supplements
What you need:There are many different brands and types of supplements available. You can find many of these supplements at affordable prices at drugstores and grocery stores.
How to use:If you're looking for a natural home remedy for your acne, then using a zinc supplement might be exactly what you need.
Zinc can help prevent acne from coming up, which will, in turn, prevent more scars from potentially forming. Staying proactive about your acne is one of the best ways to treat scars. Follow the instructions on your supplement's packaging, and be mindful not to take too much zinc, which can cause health issues.
Honey
What you need: All you need is some natural honey. You probably have some sitting in your pantry right now, making it a super convenient treatment.
How to use:Honey helps prevent acne because it's naturally antibacterial. The fact that it's antibacterial also makes it good for reducing scars.
All you need to do is put a small amount of honey on the desired area, then massage it into the skin for a few minutes. Rinse off.
Conclusion
If you are dealing with acne scarring, that can be a super frustrating challenge. Luckily, there are lots of ways to help reduce the appearance of this scarring, including things you can do at home. Try these remedies and check out the top-rated skin brighteners to help your skin.