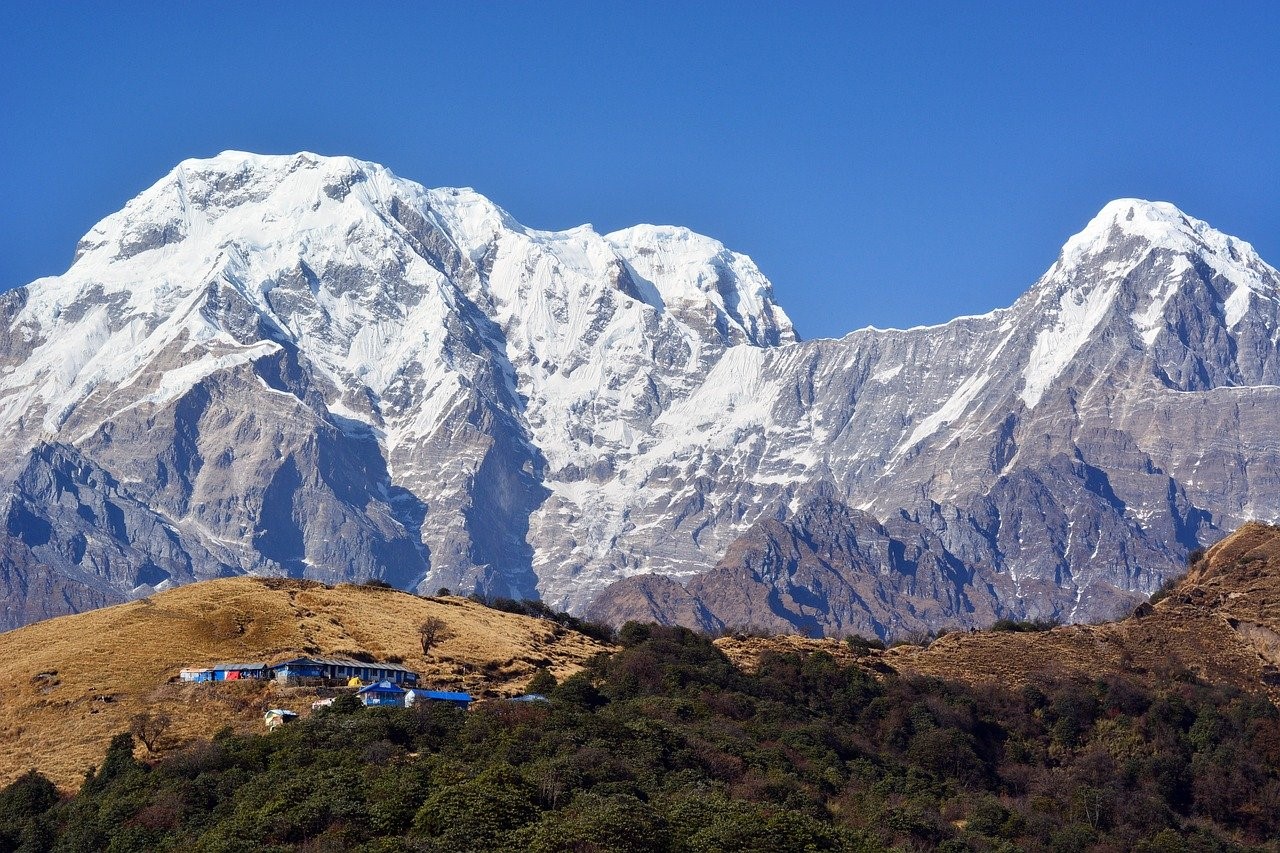 Travel
Five easily accessible trekking routes for the beginner trekkers
There's this saying, "Heaven is a myth, but Nepal is real." Nepal is a gorgeous country famous for its Himalaya highlands and its natural resources. The different landscape provides fantastic opportunities to many trekkers around the world a different experience. Hills and mountains around trekking routes are mesmerizing. Nepal is a place that will give you an experience of the adventure holiday that can't be replaced.
Trekking to any place needs a lot of knowledge and information about the route and site. Trekking isn't easy, but the information and learning you gain from trek are beyond explanation. Locals of places are amiable as we Nepalese treat our guests as gods. The different and precious stories about every business are overwhelming in their way.
Trek requires an adequate amount of sleep, energy, and passion for making it fruitful. If the trek route is at a higher altitude, the landscape should be flat and shorter. One cannot have a good health condition if altitude and landscape do not go alone. You must choose the trekking route as per your capacity and your health conditions.
Trekking is a fun activity to do if your ways are in good condition, talking about which, Nepal has excellent and beautiful trekking routes surrounded by ranges of mountains and hills. Natural springs fall with cold, and freshwater makes your journey more beautiful.
Here are some trekking routes in Nepal which will guide beginners:-
Langtang Valley Trek
Langtang, the valley of the glacier, is one of the shortest and beautiful spots for trekking. This trek will take you on a fascinating walk through the area of glaciers in the Langtang region. The Langtang Valley Trek starts from Syabrubesi. You'll attempt unexplored areas and hike through lush jungles of oaks, bamboo, rhododendron,  and alpine trees. The phenomenon Buddhist culture of Tamang and Sherpa has its beauty in this trek. Stay in exciting and beautiful tea houses is more magnificent.
Beautiful rhododendron forest across the route makes the journey more amazing. The walk goes by Langtang National Park, pristine farmland with yak pastures, fascinating flora and fauna, and local cheese industries. The Himalayan bears and the red panda belong to this region. After facing the earthquake's destruction in 2018, Langtang somehow built some residents, lodges, and tea houses. This trek can be very different and off-built from other trek and hence can be more memorable.
Ghorepani Trek
Ghorepani Trek is also known as one of the shortest trek routes in Nepal. The max. elevation of this short trip is 3210 meters. April-May or September-October-December are supposed to be the best season for trekking for this reason. This classic trek route gives you a glimpse of the magnificent Annapurna Himalaya ranges.
Starting from Pokhara, this trek goes through the beautiful Ghandruk Village. You will follow ancient and easy trails connecting local communities and local villages with different tastes of culture. The season of spring, also known as the rhododendrons, gives you an eye-appealing view and journey of 33 different types of rhododendrons habituating in the Annapurna Conservation Area Project (ACAP).
The Ghorepani Hill Trek is a short hike that represents the below part of the Annapurna Himalaya ranges. Reaching the peak itself is a highlight at sunrise. Views from this area include Annapurna Himalaya ranges, Machhapuchhare, Lamjung Himal, Dhaulagiri, Gangapurna, and Manaslu. In addition to going through rhododendron forest, terrace slopes, lush vegetation, and paddy areas, this region will significantly impact hikers. Taking a rest in the Tea house throughout the night is one of the most striking things on this trek.
Ghandruk Trek
Another yet beautiful trek trail of Nepal, Ghandruk Trek, is a short trek with many beautiful experiences and views. Ghandruk is a large Gurung village where you will get to learn about the Gurung community. This trek starts from Pokhara, a beautiful country.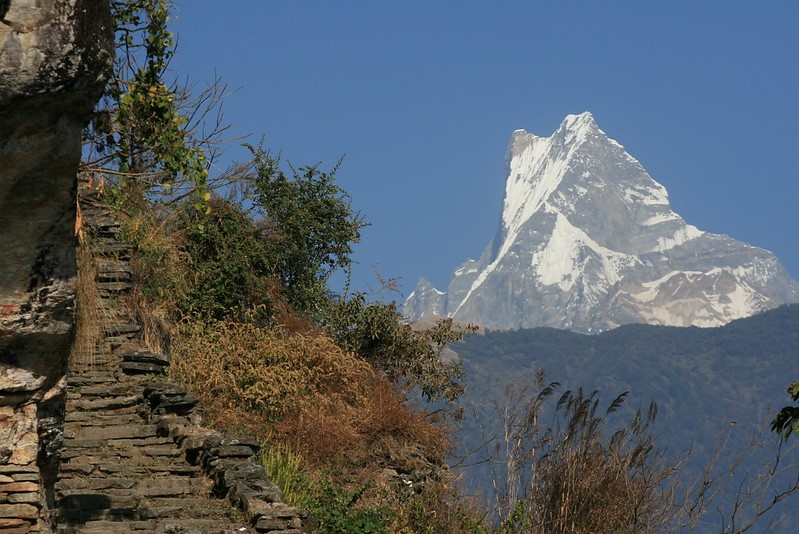 The hike begins from an hour trek to Deurali, passing through a forest with mesmerizing view of The Annapurna ranges, Manaslu, and Mardi Himal. After crossing Deurali, a beautiful Gurung community welcome you. After crossing the beautiful Modi Khola river, you will reach an authentic and culturally rich Gurung village Ghandruk. There is an old Gurung Museum made of stones which remarks a beautiful story of the community. Staying overnight at Ghandruk is never a bad idea. Gurung songs, dances, and food will make you feel overwhelmed.
Everest Panorama Trek
Everest Panorama Trek is a route that falls under Sagarmatha National Park. The beautiful view of Everest makes the trek more magnificent. This trek starts from Lukla Village moving towards beautiful Sherpa village, Namche. This is a lovely way to analyze Everest in a relaxed manner. Local wildlife like Musk dear and Himalayan Monal accompanied by other birds and animals, including flora and fauna, will make your trip more delightful.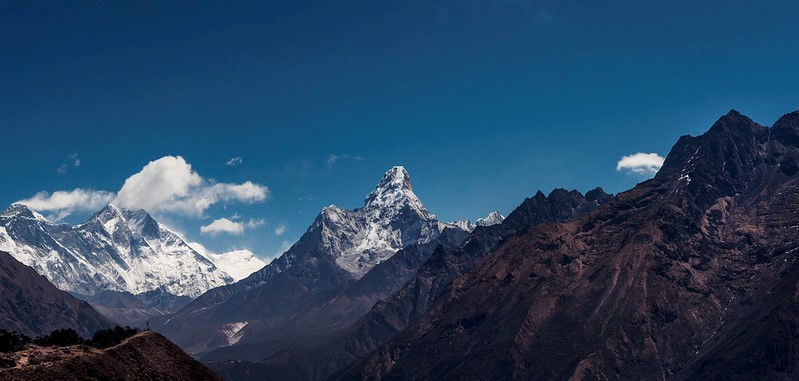 A different experience in Tengboche village and its ancient monastery can be gained in this trekking trail. This short but refreshing Everest view trek is pleasant hiking that provides a brilliant, panoramic view of mighty Mt. Everest, Lhotse, Ama Dablam, Thamserku, and several other snow-covered Himalayan ranges. You will also get to know the glorious Sherpa culture and food.
Mardi Himal Trek
Mardi Himal trek is a secret gem. A rough but beautiful trekking train is the fascinating thing about this trekking route. This trek has been hidden gold. Trekking through this trial gives you a beautiful view of Annapurna and Machhapuchhre. Stone houses, quaint teahouses, and rock cairns are unbeatable beauty.
The Mardi trek takes you to Mardi Base camp, which lies on the eye of Mardi Himal, Machhapuchhre Himal, or Fishtailed Himal. The tracks cover along small trails into ancient rhododendron forests till you climb out at nearby 3,300 meters. Mardi Himal Trek is a perfect length trek for people with limited time and an excellent eye-catching view of mountains. A rough trekking trail that takes you through rhododendron forest to the beautiful lap of Mardi Himal.
Trekking is a beautiful journey with a chance to live life and learn about different cultures and parts of places.