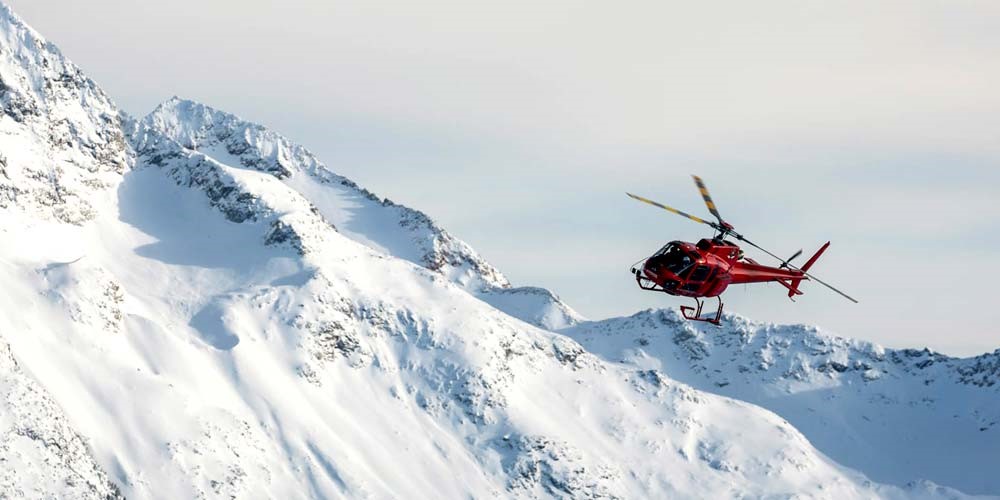 Travel
Five best helicopter tours in Nepal for an unforgettable experience
Helicopter trips are the most interesting adventures in Nepal's Himalayas. They might be expensive but you cannot argue about the beautiful view seen up from the sky. Heli tours have made traveling easy for people who cannot walk long distances. Heli tours have been quite a trend to observe the beauty of Terai, the Mountains, and the Himalayas in Nepal.
Nepal is a mesmerizing small world in itself. Different types of landforms are the best gifts for Nepal. The parts of Nepal which are unexplored can be seen by the Heli tours journey. The beauty of Nepal can be captured by eyes easily through helicopter tours. As helicopter rides have been safe and comfortable means of transportation, many local and international tourists are quite attracted to them. Here are the best 5 Heli tours in Nepal listed below:
Everest Base Camp Helicopter tour:
Everest Base camp (EBC) is the most famous tourist destination. The place where the world's highest peak, Mt. Everest lies is Everest Base camp. It is honestly the most desirable place where almost everyone wants to travel once in a lifetime. The Trekking distance is quite long to reach Everest Base camp and is difficult as well. People often suffer from altitude sickness and hospitals are hard to find there. It takes around 14 days to reach the EBC by walk.
The helicopter tour to Everest base camp is the comfortable trip for people who cannot walk or don't have much time. On the other hand, you will be able to see those snowy beautiful mountain with an aerial view. It takes 4 hours – 5 hours from Kathmandu to EBC by helicopter. You can see that wonderful Khumbu glacier, Mt Everest, and Base camp with trekking.
Langtang Helicopter tour:
Langtang is a wonderful community in the north-central Himalayas part of Bagmati Province in Nepal. Langtang Nation Park is Nepal's first National Park established in 1976. It is situated 51 kilometers north of Kathmandu valley, which starts the border with the Tibet autonomous region. Langtang Helicopter tour is a famous helicopter tour after Everest and Annapurna. 
The pleasing view of the mountain will make you speechless. This helicopter tour may also take you to some untouched parts of Nepal. It takes around 1 .5 hours to 2 hours to make you free from your busy and toxic life. This tour will be a meaningful tour of your life.
Rara Helicopter tour:
Rara is an episode of Nepal which can be re-watched many times but you will never get bored. Rara Lake is the largest freshwater lake in the Himalayas of Nepal. It is the main point of Rara National Park, placed in the Mugu and Jumla districts of Nepal. It is a favorite stop among visitors with a rugged trekking path. The glimpses of scenery are quite different from other parts of Nepal. 
The roads leading to Rara aren't that suitable, hence a helicopter can be a good option. When the helicopter takes you toward Rara you cannot only see the beauty but also feel it. The beauty of mother Earth can be seen in a bird's eye view. It has got all the flavors and feels that will make you feel fresh after a hectic life schedule. Rara tour will complete that missing part of your life with its beauty. The pretty look of the Lake from a Heli tour is difficult to define in words.
Annapurna Base Camp Helicopter tour:
Annapurna Base camp (ABC) is also one of the well-known places to visit in Nepal. The magnificent Annapurna Ranges are more than enough to take your breath away. To reach the ABC generally needs 14 days of walking, but the 7 days short Annapurna Base camp trek is another popular package. If you need an easier and short luxury trip, a Heli tour to Annapurna base camp is another option.
Annapurna surely deserves a helicopter ride as it is a short and fabulous trip over the lap of the Annapurna Range. You will be able to see various forests, beautiful villages, eye-appealing rivers, agricultural lands, and beautiful mountains. You will also see the view of Dhaulagiri Mountain, Macchapuchre (Fish-tale) Mountain, Himchuli Mountain, and Myriads.
Annapurna Base Camp Heli tour needs approximately 4 hours from Kathmandu and 30 minutes from Pokhara. The Annapurna Base camp (ABC) tour will surely be a memorable luxury journey of your life.
Muktinath Helicopter tour:
Muktinath Temple is the holy temple placed in the Mustang district of Nepal. It is one of the holiest and popular pilgrimages of Lord Bishnu. which is located at an altitude of 3,800m.
It takes approximately 1.5 hours to reach Muktinath from Jomsom. Jomsom is 121 Km away from Pokhara. The roads are quite sandy and dry. Muktinath Helicopter tour is the safest, easiest, and comfortable tour. It takes 30 minutes from Pokhara to reach Muktinath. 
The view of the pretty Mustang from a helicopter is wonderful as heaven. You will get to see the panoramic view of the most mysterious gorge and valley. It will take you approx 5 hours to arrive at Muktinath from Kathmandu.
The tour will provide you amazing view of Mount Dhaulagiri and Annapurna. The upper mustang view is as beautiful as other views during the ride. This tour is amazing and full of beauty.
Damodar Kunda Helicopter tour:
Damodar Kunda is the most popular Lake in Nepal. According to the Hindu's book, Lord Krishna said if a person visits and takes a bath in Damodar Kunda lake he/she will wash away all their sins.
It is located in the Upper Mustang, a basin of Damodar Himal (6706m). The Damodar Kunda is a windy and cold place at 4890 altitudes. The helicopter takes 1 hour and 30 minutes from Pokhara to reach Damodar Kunda. The view is great. The Tibetan plateau with Damodar Himal and 65 other peaks in the north and the Annapurna Himalayans range in the south is an eye-appealing view. 
Damodar Kunda Lake looks perfectly precious from the top. It is one of the most desired areas to visit by the elders of Hindu as well as Buddhists. The helicopter has made it easier to travel for people who are aged or for people who cannot walk very long. The caves of the Upper Mustang look so magnificent from aerial view. Damodar Kunda will be your religious and wonderful tour.

Helicopter tours have made traveling easy, convenient, and less time taking. The pretty views you see from a helicopter cannot be explained in words. The experience you will gain from a helicopter tour will never be forgotten.