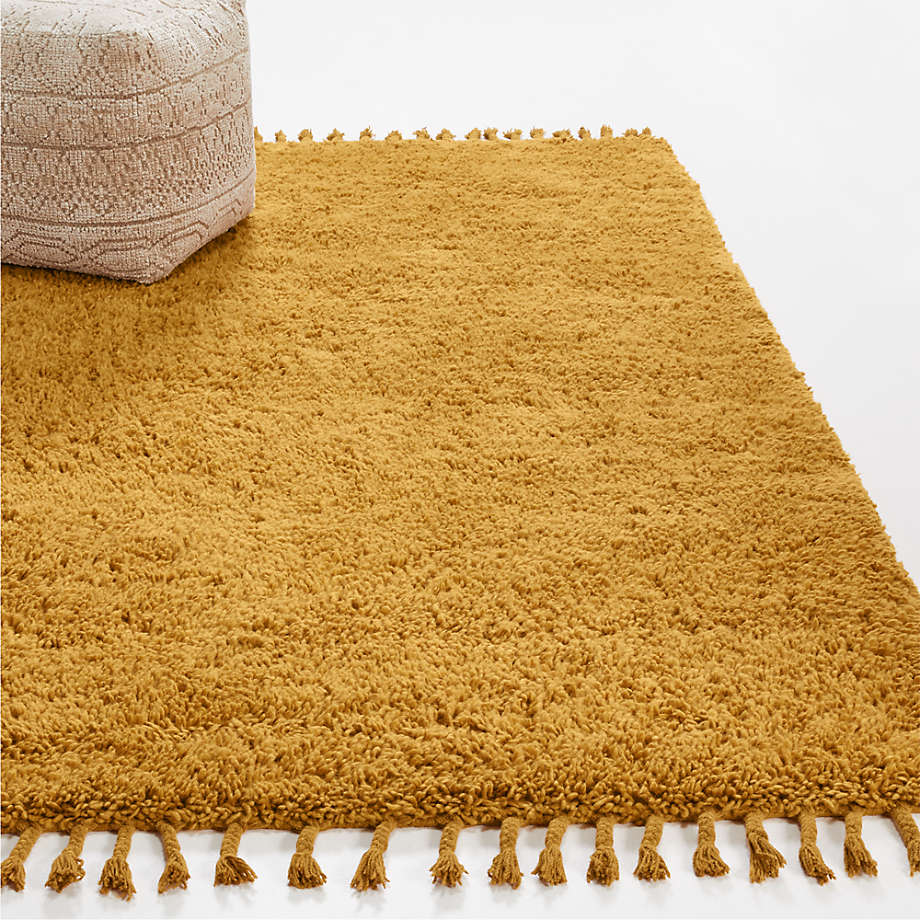 Are you looking to get a new look at your living room? Are you fond of unique and traditional things that elevate your decor? The trendy Moroccan rugs come to your extricate. Rugs generally elevate the look of your home. These rugs go some further steps ahead in defining some latest decor fashion statements. During the emergence of these rugs, women hand-weave them and keep them for their use. Each carpet has pieces of information about the women life who had weaved it. They use symbols to pattern their stories on the rugs. These rugs find their uses as sleeping mats, bedspreads, blankets, clothes for burial, and many more and are considered very special. They are durable when you clean the rug properly.
There are different types of Moroccan rugs. Some of them are:
Azilal rugs: They are the modern forms of traditional carpets. They usually come in bold and bright colours. This rug could change the complete theme of your room irrespective of its other decor items. They also have a stylish pattern with a good story depiction.
Boujad rugs: These carpets can be a mix of attractive colours like pink, red, blue, purple and orange. They come in different pile compositions, from thick to thin. They can also contain geometric structures like diamonds, squares, etc. Go for it if you love attractive colours.
Boucherouite rugs: These are heavy rugs that include many scrap fabrics. They have a mix of bold colours and are easy to clean without the material wearing off. You can use this type of rug in your living room to change the monochromatic theme.
Beni Ourian rugs: These rugs are simple to understand with elegant patterns. For this rug, the manufacturer uses the natural colour of the wool instead of different colour palettes. If you are a neutral colour lover, choose these rugs. They give a monochromatic touch to your heavy coloured room.
Beni Muglid rugs: You can choose this type if you reside in cold regions. They are thick and provide good warmth from the cold. But not just during winter; you can flip sides and use the flat side during summers.
Zanafi rugs: Thin rugs are preferred by people living in tropical and hot regions, and they usually have simple geometric lines that protrude slightly from the carpet. They range in colours like white, cream, brown and black.
How to check the authenticity of Moroccan rugs like a pro?
Touch it
The easy way to primarily find out the genuineness is to touch the rug. Moroccan Berber rugs are virgin wool that is 100 percent organic and natural. Rugs made of cotton or other inexpensive (synthetic wool or polypropylene) fabric gives a different feel to your hands. It should feel silky and soft when you touch it.
Fire test
Another way to check the originality of a rug is to remove a string and burn it. A genuine Moroccan wool rug will not burn. Rugs made of the cheap fabric start to burn at once you ignite them. Polypropylene fibre is highly flammable and quickly burns when you ignite its string.
Uniqueness
All the Moroccan tribal rugs are handmade. These handcrafting characteristics make each rug unique even when buying it from the same weaver. Also, have a look at the backside of the carpet. The knotting is always non-uniform, and there must be extensions like fringes.
The price
Since these native rugs are handmade, they are expensive. They are worth their price as it is tedious to manufacture them. Also, the tribal property is an additional highlight to its price. But the duplicate ones are cheaper.
Author: Siddhi Chothani