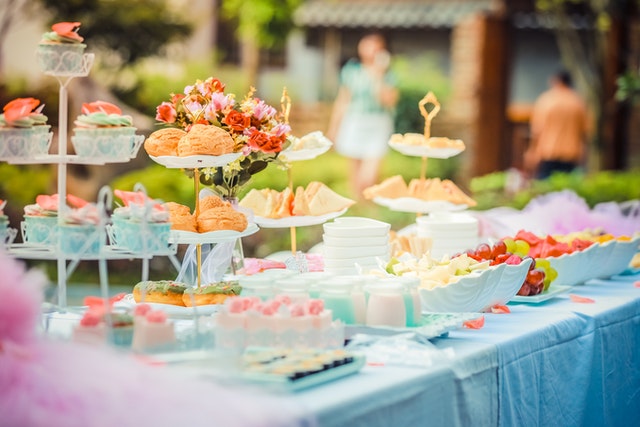 Lifestyle
Essential Items For The Baby Shower
Let's face it, the baby shower is probably the most stressful and overwhelming event that you'll have to coordinate. The pressure of figuring out what all the other guests will bring or what food you should serve, can make planning your event feel like a full-time job. This article discusses some helpful tips and tricks for making this less stressful and more enjoyable.
Important Tips in Hosting a Baby Shower
A baby shower is an excellent opportunity to get to know the parents-to-be and celebrate the newest addition to the family. Here are some tips for hosting a baby shower that will make your event a success.  
1. Choose a date in advance. If you have limited time, try to plan the shower at least six months in advance. This gives you plenty of time to order decorations, cook dinner, and get ready for party favors.
2. Choose a theme. If you're not sure what you want your baby shower to be, consider choosing a theme that's close to your heart or that corresponds with the parent's interests and lifestyle. For example, if one of the parents is an avid outdoorsman, consider having a camouflage baby shower!
3. Decide on the guest list. This is one of the most crucial steps in planning your baby shower! Make sure to include everyone who's important to you and your partner – friends, family, co-workers – as well as any people who may be able to provide practical or emotional support during this exciting time.
4. Plan the logistics. Once you have a list of guests
Decoration Items
Sometimes simple is the best choice when it comes to baby shower decorations. Baby shower balloon decoration is affordable, easy to assemble and makes a beautiful addition to any party. Add some fun colors and patterns to your balloon bouquets with felt-tipped pens or markers. You can also use these tips to create unique centre pieces and table settings.
Necessary Essentials
There is no doubt that a baby shower is a wonderful opportunity to show your friends and family just how much you care, but it's also important to consider some essential items you need to have on hand. Whether you're throwing the shower yourself or organizing one for a friend, here are eight key essentials:
-A first diaper or clothes set
-Cups, plates, napkins, utensils and placemats
– Some kind of entertainment (please don't forget the music!)
-A yummy baby shower cake or cupcakes
-Tissue paper, stickers and bows
-A bunch of happy well-wishers!
The baby shower is a family's first opportunity to gather people together to help play a part in their child's life. The new parents may wish to call on people to assist in the upbringing of their child, and help educate the child over time.
At the end of the day, the most important thing is for mom — and dad, if it's a co-ed baby shower — to enjoy the day and to receive lots of love, gifts, and good wishes. After all, the new baby will be here in no time, and a baby shower is a wonderful way to spend some time surrounded by loved ones before the big day is here!