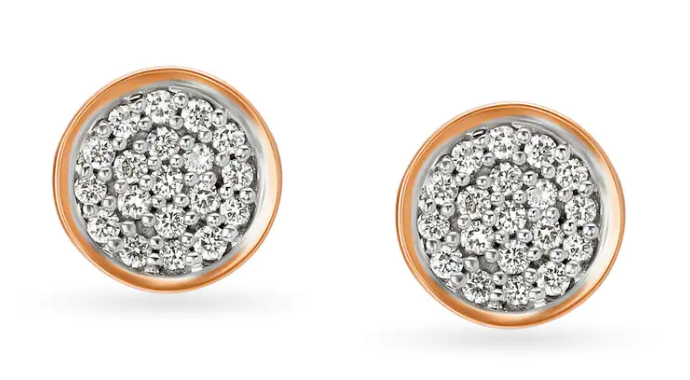 Lifestyle
Enhance Your Style with Daily Wear Gold Earrings
In today's world, the idea that you should only wear earrings on special occasions is out of date. Modern designs that subtly spice up your everyday look are a simple way to add some sparkle to your wardrobe. Wear urbane and stylish earrings with your best clothes every day to celebrate your achievements and project a confident image as you walk to work.
We present to you an upscale line of daily wear earrings from Mia by Tanishq's vast collection that was designed with comfort in mind while taking into account the demands of the metropolitan setting. The casual, lightweight earrings may simply shine while remaining understated and full of style.
With these new versions of classic pieces, you can feel confident, have fun, and please your inner fashion diva every day. Whether a chic party dress or a plain cotton saree, the polished finish and the contemporary earring designs bring out the best in you. Switch from the workday to the weekend with ease as you flaunt your creative fashion sense.
Daily Wear Earrings with Diamonds Set In 14k Yellow Gold
These beautiful diamond stud daily wear earrings have a gold frame around classic diamond. When you wear these, you'll feel like a queen. This set of studs will make you pleased to own them because they effortlessly go with anything you wear.
Stunning Daily Wear Earrings Made With 14kt Yellow Gold and Floral Details
Sometimes all you need is a little extra to make a huge impression. With these earrings on, you always get more than you asked for. These adorable ear studs will add a modest sparkle. This unique design was made with three petals set in an ombre of coloured stones, and the centre is a diamond in a nick setting. These adorable studs will give your outstanding outfit the finishing touch. Wear these to work by yourself or with your business casual attire.
Dail Wear Earrings with Flower Petals In 14kt Yellow and White Gold for A Fun Look.
Each piece with Mia by Tanishq's name on it is made by master craftspeople who make sure it is the epitome of elegance, charm, and sophistication. Clearly, one can see that Tanishq's many years of experience went into making this beautiful three-petal ear stud. They are designed to make you look better. These daily wear earrings bring the vibrant hues of spring with you everywhere you go with this combination of diamonds set in coloured stone ombre and gold wire. With these eye-catching yet understated ear studs, you'll be the centre of attention everywhere.
Daily Wear Earrings with Pentagon Diamond Studs Made Of 14-Karat Rose Gold
A brand-new, exquisite piece of jewellery that you will surely wear every single day. A traditional 14-karat rose gold plating completes this colourful design. These earrings are an amusing spin on casual attire. These adorable and functional rose gold stud earrings are a must-have for everyday business attire. These striking studded daily wear earrings will help you make a strong impression. The diamond is I2 in clarity.
Elevate Your Style with The Stunning Designs
These elegant and cheery daily wear earrings are a go-to showstopper that will win you over. Gold earrings are a great way to try out different looks that show your modern side while still showing your respect for tradition. On Mia by Tanishq's official online store, you can choose from a wide range of designs, from simple styles to diamond-studded earrings with a lot of detail. Your persona can be significantly influenced by your collection of daily wear earrings.
Earrings for everyday use, whether simple gold or a stunning diamond studded earring, are not only eye-catching but also a great way to brighten up those gloomy Mondays. Make a bold statement about who you are and let your sense of style become the talk of the town. Bring out your best creative work and flaunt your amazing sense of style with Mia by Tanishq.