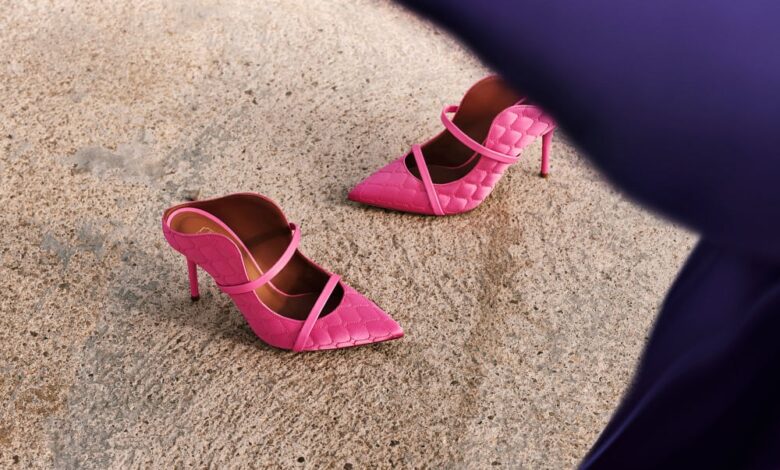 Fashion
 Block Heels Sandals- The New Stilettoes Winning the Hearts 
No footwear collection is complete without truly gorgeous block heel sandals. But when you need to slay at parties, you start looking for stilettoes or high heels and end up with pain and soreness. The good news is that the block heels are perfect for those who want to opt for stylish and comfortable appeal and also, this inspires outfits for days, nights, and everything in between.
However, white block heels are simply the mod things that you can rack up in your closet. The simple, crisp, and clean look of white block heels make it easy to incorporate into your every style by adding that extra touch of polish and comfort. The versatility and comfort can simply define the longevity of this extremely classic and beautiful staple of block heels that the low heel shape brings. Undeniably, it won't let you lose the style status and can be paired with every type of attire. Even they can fit in with a more formal look too.
Why One Should Wear White Block Heel Sandals?
Most of the women might dazzle while choosing white color for their sandals. Obviously due to fear of receiving stains and dirt. But, must say, white is owing to the pristine appeal of the color and gives you an elegant look forever. Some of the other reasons that tempt you to choose white block heel sandals from the other choices are listed below: –
Like black, white block heel sandals match everything. Whether it's about brunch or boardroom meetings, they are the trendsetters and unleash the stylish flair in you.
P.S. The style tip is here that you pair up with denim and walk with confidence and fashion.
White block heels are quite bold and make a bigger statement. If you style these pairs, you're bound to get attention and a compliment or two.
White sandals are not only best to wear in summers or springs for light appeal and comfort but also, they will help you to get a "Winter Whites" look. Luckily, there are varieties of designers and online websites who keep the evergreen shape of block heels and reinvent the designs season to season. Thus, there is a wide and impeccable range of white block heels sandals in different styles and sizes.
Ways to Style Your Block Heels
 White block heel sandals that are dominating in the footwear industry are so easy to wear and effortlessly stylish. So, here are a few ways to style your white block heels sandals, irrespective of their style and pattern. 
A-line dresses and shirt dresses are the evergreens and promising stables of the summer closet. So, if you get bored of Birkenstocks this summer, get beyond and bring up the sensible and spikey look of white block heel sandals. They are ideal to refresh your look and reflect the spirit of summer vibes.
There is nothing better than the outfit that can take you from the office meetings to the bar parties. Pair up white block heel sandals with your skirts or trousers and get the amazing boho charmer look you always want. The final look will stare at you near and far.
Wrap Yourself in Fashionable Beauty
Get some glimmer white block heels or embellished beauty to elevate everything you own in the wardrobe. Style up with a strappy crop top or floral wrap skirt or anything that you wish.
Many women think that formals won't reflect their gorgeous appeal. But not now, get a sophisticated bodysuit or playsuit or even trousers and pair it with stylish white block heels and see the change in you.
Bottom Line 
Novo Shoes Australia is the leading and premium lifestyle footwear brand that offers a range of sandals, block heels, sneakers, wedges, boots, and much more. They are committed to designing the super quality and great craftsmanship of the footwear collection that makes them the premium footwear fashion brand in the world. Whether you are looking for beach wear sandals, boots, or simple casual wear footwear, you will find every sort of pair of shoes at Novo Shoes Australia.